Podcasts are the new radio. Not only are they just as relaxing and informative, they're also far more convenient. However, because anyone can create their own podcast, the number of options can sometimes feel overwhelming. WordPress podcasts are no exception.
Finding the perfect podcast isn't difficult…assuming you have the time to sample the dozens of options out there. But because you might not have all day to sit around sampling podcasts, you can also shortcut that process by checking out our list of some of the best WordPress podcasts out there.
Five quality WordPress podcasts worthy of a listen
In this article, we'll take a look at five of the best WordPress podcasts out there, discuss what makes them unique, highlight some of their best episodes, and specify what type of WordPress user each one targets.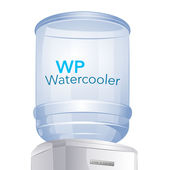 WPwatercooler is one of the oldest and most respected WordPress podcasts out there. The show follows a weekly format and is headed by Jason Tucker, the director of a web services company who enjoys using WordPress for his projects.
Recommended for:
WordPress users of all types and abilities should give WPwatercooler a listen. It covers topics that most users will find interesting. And it also tends to be pretty light-hearted and entertaining.
Top episodes:
A Year in WordPress 2016: If you were living under a rock during 2016 (or if you're new to WordPress), this episode is the perfect way to catch up with the most important WordPress developments of 2016.
How to Get Started With WooCommerce: Opening your first eCommerce store is always daunting – unless you've got a team of experts guiding you through the process, that is.
Why You Should Test Your WordPress Website in Staging: Want to learn about the importance of WordPress staging, have a look at this episode.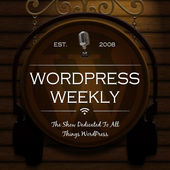 WordPress Weekly comes from the same folks who operate WP Tavern, one of the most well-known WordPress news sites. As you might expect, this podcast tackles the same kind of news you'll find on WP Tavern. Beyond the news, WordPress Weekly also brings on various experts to discuss different WordPress topics.
Recommended for:
If you're a WordPress enthusiast, this podcast is the perfect way to catch up on the latest WordPress developments. Just like WPwatercooler, WordPress Weekly should appeal to most users.
Top episodes:
WordPress for Schools With Cameron Barrett: In this episode, WordPress expert Cameron Barrett talks about how he helped migrate a school district's website to WordPress.
Myths, Lies, and the Truth of SEO with Rebecca Gill: Search Engine Optimization (SEO) is critical to WordPress websites, and this episode takes a look at the current state of the field.
An Inside Look at the Plugin Review Process with Mika Epstein: Everybody loves plugins, and this episode provides an interesting look at what the WordPress.org plugin review process looks like.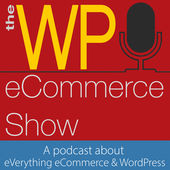 There are plenty of awesome WordPress podcasts available for almost any topic you could think of. However, there are very few that focus solely on eCommerce. Of that select bunch, WP eCommerce Show is at the top of the list.
Recommended for:
Naturally, this particular podcast is perfect for anyone looking to set up a WordPress eCommerce store or take an existing one to the next level. Best of all, WP eCommerce Show doesn't limit itself to talking about WooCommerce – it explores other WordPress eCommerce solutions as well.
Top episodes:
SEO, WooCommerce and Building Plugins with Marieke van de Rakt: Should you want to learn specifically about eCommerce SEO
Agency Rebranding and Growth with Patrick Garman from Mindsize: Not sure what is the best way to re-brand your site? Hear from the experts.
From Brick and Mortar to Online:: A compelling discussion about how to transition from physical to online commerce.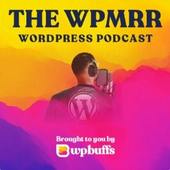 WPMRR is originally a part of WpBuffs – a WP maintenance company run by WordPress experts. You can also use WPBuffs white labeling partnership for generating great revenue.
At WPMRR, Joe Howards hosts weekly shows geared towards two main topics – WordPress and monthly recurring revenue. In their podcast episodes, You will be hearing directly from folks behind brands like HubSpot, Help Scout and more.
Recommended for:
If you are looking for a place that helps you on a journey to building your own WordPress business, then WPMRR is the best place for you. Their podcast offers serious "online-revenue" advice directly from industry experts.
Top episodes:
Princess Leia on Powering Remote Culture: In this episode, Leah Knobler from Help Scout provides actionable tips on hiring, scaling, managing and growing a remote team.
Superman on Making Sales and Marketing with WordPress Easy: You can hear solid advice from HubSpot on growing your business.
Rick on launching the fastest plugin by a new company to hit $100,000+ ARR: Vito Peleg shares take on launching and growing his $100k+ ARR plugin.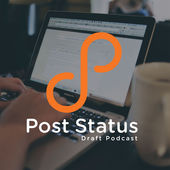 Post Status Draft is a WordPress podcast that deals with all things related to WordPress. Unlike most shows, Post Status Draft handles both business and development topics. As a bonus, it often features well-known names in the WordPress ecosystem, which makes for interesting discussions.
Recommended for:
This podcast caters to all types of WordPress users – from enthusiasts, to hardcore developers, business owners, and freelancers. However, the latter two groups will get the most out of the show due to its compelling interviews.
Top episodes:
Running a successful regional agency, with Ben May: This episode discusses how a single developer managed to create and grow a WordPress agency that now employs 11 full-time employees – it's a must listen if you've ever thought about starting your own business.
Jason Cohen, founder of WP Engine, on growing your company well: WP Engine is one of the best-known WordPress hosting companies and in this episode, you get an inside look at how it came together.
The art of being a self-employed web consultant: Being a WordPress freelancer is a tough business. In this episode, you get to hear from someone with years of experience under her belt.
Conclusion
Podcast fans are spoiled for choice when it comes to learning about WordPress. But with our picks above, you can start listening to the shows best suited to you right now.
With that in mind, let's revisit our favorite WordPress podcasts before wrapping up:
Do you have a favorite WordPress podcast that didn't make the list? Tell us what makes it so awesome in the comments section below!