Your success vision comes from your hopes, dreams, desires, and willingness to take the steps to bring each of those to life. It can't be limited to what others want. It can't be limited by what others say. When building up your success vision, it starts with your heart and ends with your purpose.
Quote: To avoid criticism, say nothing, do nothing, be nothing. – Elbert Hubbard
When I started writing for a local paper, I worked hard to create stories that would entertain, inform, or educated – preferably a bit of all three. One particular week, I struggled to find a start. My muse took a vacation and forgot to tell me.
I stared out the window watching a squirrel spin around the tree – in part to taunt my dog. The more I watched the more an idea came to mind. The squirrel became my muse for the day. 
After the article was published, a neighbor called to give me a hard time about the article. "How dare you write such things about your husband." 
I sat in shock. I had literally written about a squirrel in the tree in my front yard. It wasn't a metaphor or an analogy. It was a real squirrel in a real tree. But my neighbor saw in the words what my neighbor wanted to see.
For several weeks, I struggled to write something without trying to figure out what my neighbor might see in the words I was crafting. I let what my neighbor might find and criticize become the driving force for what I would, or would not write. 
Some of my worst writing happened in those weeks. And, not ironically, I received complaints about those articles from other readers.
You can't please everyone. Ricky Nelson hit it on the head when he sang the words about the importance of pleasing yourself. If you aren't happy in your journey then you will never have success in your journey.
The truth is, even if you say nothing, do nothing, and be nothing, somebody somewhere will find a reason and a way to criticize you. Instead of worrying about what they have to say, you find your way to live your success vision.
In 2005, living in the woods, in the middle of rural Alabama, WordPress websites opened up doors for me to pursue my success vision for writing. In this article, we'll talk about the importance of your success vision and how you can use your WordPress website to set a foundation for growing your dream.
You Have to Be You
The problem with trying to please everyone is that you lose yourself in the process. You spend so much time twisting to fit the expectations of others that you tie yourself in knots. When you are in knots, you are NOT moving forward in your purpose.
Growing up, the people around me encouraged me to be unique. My uncle – who was INFAMOUS in our community and around the state for being . . . different – DARED me to be unique.
I did. There are stories. Fortunately, the internet and social media didn't exist at the time so you can't prove it.
At some point in my writing journey, I began to focus more on pleasing others than on living out my happy dream.
"You have to have a voice of professionalism."
"You have to leave off the sarcasm."
"You have to speak in general terms."
The more "you have to" declarations I tried to incorporate into my pursuit, the less of me there was in the end product.
Despite all of my "say nothing, do nothing, be nothing" efforts, I was still getting complaints – from people around me, from mentors, and mostly from my heart.
No matter how hard you try, someone will not be happy with what you say, what you do, or what you become. No matter how much effort you put into making everyone happy, you won't. There is always that one person that will read your story about a squirrel and complain about your intent.
Finding Your Place to Avoid Criticism
Not only do you have to find your way to walk out your success vision, but you have to find your place.
When I first started writing, you had to have a print platform to get your voice to people. Fortunately, the process is much easier today. If you can't find the platform you want then you can build the platform you need. I did that with WordPress in 2005 and have continued to learn and grow with the platform.
But, even on my own platform that I created, I know that I can only avoid criticism by doing nothing. The moment I put content out there for the world to see, someone is going to complain. Maybe that's the key to walking out your success vision. You have to find you way to take the criticism instead of investing the energy and resources into avoiding the criticism.
5 Ways You Can Build Your Success Vision
You are the only one that can build your success vision, and you are the only one that can hold you back from living your dreams. WordPress website tools and the community that created it all can provide a solid foundation for living out that unique vision.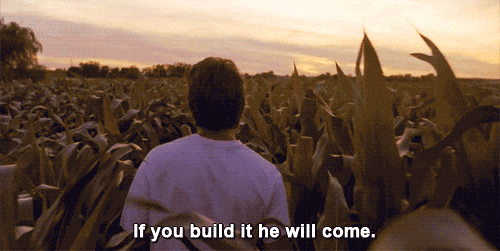 I used WordPress to create a place to be uniquely me. You can too. One warning though, if you build it, he will come – and he will bring friends! You'll invite the complainers, the critics, and the correctors (the people who have to point out every comma you misplaced, every word you misspelled – even if you do it on purpose – or idea you misconstrued).
Building your WordPress website does nothing to help you avoid the criticism. If anything, it invites people into your building world to tell you what they think.
Hopefully, you'll get more positive than negative. But not matter what you get, let the positives and negatives drive you to continue to grow and learn.
1. Define what success means to you.
As long as you leave the definition up to others, you give those others the control over your journey. Take a hard look at what you really want and let that guide your success definition.
When I started working with a design company, they kept telling me what success meant. But their definition didn't match my desire. I had to redefine success in my terms before I could create the success I desired.
My definition involved some snarky rainbows, lots of laughter, and person over people (individual engagement over big numbers). It annoyed the design company so I changed to someone who could understand my success vision and help me build to reach that point.
2. Stop the comparisons
You will never come out on the winning side of comparisons. Either you will put yourself down because you don't measure up. This leads to discouragement which pushes you even deeper into the hole. Or you put yourself up because you see yourself as better. This leads to a slow down or a slacking off because if you see yourself at the top you may not see the need to stay challenged.
When building a successful business, you do have to look at the competition, but you use that information to help you do better in your own journey. The stronger you feel about your unique definition of success, the easier it will be to avoid the comparisons and simply learn from the journey of those around you.
3. Build a Home 
Even if you are working on social media to build your business, it's important to create a home location where people can find you outside of the other platforms. Your wordpress website gives you the opportunity to share more, build an email list, and create income funnels outside of the control of the rules other platforms set.
The more you are determined you are say something, do something, or be something the more you will find that you can't avoid criticism. When you build on someone else's real estate, they can force you to conform to the critics. Even when you do invest in the effort to say nothing, do nothing, be nothing in order to avoid criticism, those people that want to find a reason to criticize will. You'll be left under the restrictions of others when you haven't developed your homebase.
I know of a business lady that shared her products on social media. She sold them locally but because she had limited numbers she encouraged people to claim them on her social platform. Someone complained about what she was doing and the platform shut her down. Fortunately, she had her homebase already built and was able to direct her customers to that location.
It happens. People complain even when you do all you can do to avoid criticism. Having a place to go will keep the criticism from shutting you down.
WordPress ORG is the best place to build your home. 
Get the bonus content: Getting Started with WordPress
Start Creating
Create posts based on your voice, your brand, and your success vision. Find your way to create what you need to share. There are many different theories on what to write, when to write, and how to write. But despite all of the different theories, the key is to write words that work with what you are doing and who you are trying to reach.
Do More Than Write
Create some objectives you'd like to hit and some tactics that will get you there. You need a reason behind creating the content and your readers need value from investing their time.
Make Your Home About You
Spend some time on your site's look. You don't want to get lost in the weeds here, but do make sure you have a professional look. Kadence Theme provides easy and powerful ways to build your WordPress website and bring your success vision to life.
Make a Way to Make Money
Set up all your subscription options, whether it's email, RSS, or social media. Give people a way to stay connected once they find your blog. Or take your membership to the next level with the power of Restrict Content Pro. The more pathways you have to build your income the closer you will be to settling a solid foundation.
Tell the World 
Spread the word about your WordPress website. Add the link to your social media bios and set up free lead magnets to encourage visitors to stop by and get connected.
4. Connect with Others
WPprosper was created to help you do well, do better, and do more. We actively look for more ways to assist you in being the best you and growing up your success vision:
So with us and with WordPress, we want you to…
Do well.
Do better.
Flourish.
Thrive.
Be successful.
Go places.
Take the next step.
Blossom and bloom.
Make money.
Save time.
Save energy.
Protect your work.
Build your skills.
Be more effective.
Charge more.
Work less.
Work with better people.
And be happier.
…as a result of our work, our products, training, resources
5. Power Up
Continue to learn and grow. Invest in doing more and doing more better.
The more determined I became to walk my unique path, the more I knew I needed to know. Every step along the journey, someone stopped me to tell me what I had to do or had to be to take my next step. Learning helped me understand when I had to adjust and when I could take what they shared "with a grain of salt."
Without learning more, you get stuck. Nothing invites criticism quite like being stuck.
The right tools make a big difference when you are trying to get unstuck or you are trying to learn for yourself what you need to keep going. By combining the power of the iThemes tools and the StellarWP products you have the ability to create landing pages, build personalized websites, develop revenue avenues, or anything your imagination can dare to dream. 
It may not be the power of Graystone, but it is a powerful weapon in the fight to avoid criticism by living your success vision.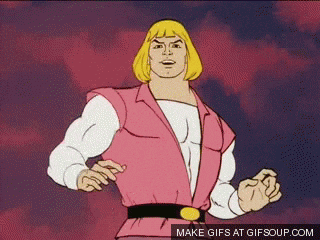 Avoiding Criticism Invites Criticism
Despite the quote about how to avoid criticism, you will create criticism if you say nothing, do nothing, or be nothing. Even if the complaint is simply that you don't do anything, say anything or try to be anything.
I mentioned my uncle dared me to be unique. He also encouraged me to enthusiastically stand up to protect the underdog. It turns out the school administration doesn't appreciate that type of enthusiasm. My days in Saturday School are proof positive.
Over the years, I attempted to do less, say less, and be less annoying to the authorities around me. My husband quickly complained that I didn't speak up about something he knew I thought was wrong.
In my attempt to avoid criticism, I found criticism.
Avoiding the Need to Avoid Criticism
I stopped at the local pharmacy chain to get some cash for an event I was attending with my children. It was pouring down rain and I was already running late. The cashier rang me up without giving me the option of getting some cash back – my whole reason for stopping because we didn't have a local ATM at the time. When I tried to get it corrected, the lady behind me complained.
She didn't know me. She didn't know my situation. She didn't care. She had something to say and she was going to say it.
When you try to avoid criticism, you end up causing criticism. Try pacifying everyone in the family for the next dinner time and see where that leads. Try making everyone happy at the next club meeting. No matter what you do, someone will find a reason to complain.
The key to avoiding criticism lies not in staying perfectly still and quiet but in being bold in who you are. The more you embrace you, the bolder you become in your steps. The more you step with bold intention, the easier it becomes to learn from the negatives without dwelling in them. Once the negatives have no place to stick, you will be able to avoid criticism.
Remember, they will have a lot to say about your journey. It's the nature of THEY. But you have the control. You determine where you go and you determine if you go. You can bring your success vision to life when you dare to step into all you are uniquely capable of becoming.
Challenge: What one thing will you do today to begin living your success vision even though you know someone will criticize your choice? It only takes one step to start your journey.
Are you ready to build your awesome life? We're here to help.
Join us over at WPprosper for more support on facing down fear, finding your focus, and living your awesome life.
Sign up here to join WPprosper!
Get the bonus content: Getting Started with WordPress
Kathryn Lang believes it is simple, and as an award-winning author and natural-born hopesmith, she shares tips on how to find your why, pursue your purpose, and live a bold, intentional life – always with a dash of twisted encouragement.