Retail sales are huge every holiday season. According to Statista, in the United States alone, 2020 holiday retail sales broke the $750 billion barrier and set a new record. And that's despite everything that was happening around the world. 
But if you're not prepared for the onslaught, a rush of customers that temporarily boosts your bottom line could bring about a few headaches. Missed shipping dates, inventory backlogs, and not enough staff to cover emails, chats, or phone calls can leave holiday shoppers dissatisfied. 
Avoid those issues by prepping your WooCommerce store ahead of the holidays. Follow the nine steps below to get started.
1. Get your staff ready
Staff up, skill up, and stock up in preparation for the holiday rush.
Staff up if necessary by hiring seasonal workers to help handle increases in sales or customer needs.
Skill up by educating workers about sales, product details, shipping deadlines, and holiday discounts. Consider cross-training staff ahead of time so you can shift resources quickly during peak demand.
Stock up on coffee in the breakroom, holiday treats to lighten the mood during busy shifts, and supplies staff need to do their jobs. If everyone works remotely, consider sending gift cards for this purpose.
It's common for employees to use vacation time during the season, and you may want to spend time with family or friends, too. Double-check schedules to ensure shifts and critical tasks are covered as people come and go.
2. Review your returns policy
Consider whether your return or exchange deadlines are appropriate in light of the holidays. If someone orders early to beat the shipping rush, they might need more time than normal for any exchanges if the gift doesn't fit.
Ensure your return policy is clear about what can be returned and under what conditions. That way gift-givers don't have unpleasant surprises if issues arise on Christmas morning.
While you're at it, ensure everything else on your site is accurate, too. Product descriptions, FAQs, and plenty of images can help holiday shoppers pick the right gift the first time — minimizing returns to your store. 
3. Consider adding gift cards
Score more conversions this season by making it super easy for holiday shoppers, especially those that wait until the last minute.
According to a study by OnePoll, just over half of Americans wait until Christmas Eve to complete their shopping. Gift cards are a win-win product for those shoppers and your store. They can also be sent via email, making them an ideal option for those that want to bless friends and family far away.
These easy options infuse fast cash into your business and bring new customers to your website.  
4. Communicate last order dates
Create urgency to convert shoppers to buyers by ensuring customers understand shipping deadlines. Use content that's easy to update across all your pages so you can change the countdown as holidays get closer.
For example, a business shipping from somewhere in the contiguous United States to another location in the lower 48 might start with a deadline of December 15 for orders shipped by USPS Retail Ground. Once that date slips by, the deadline might change to December 18 for Priority Mail, then December 23 for Priority Mail Express.
Include last order dates on:
The homepage
Landing pages
Product pages
Shopping cart pages
Wherever possible, place the information in a conspicuous place above the fold.
5. Offer product bundles
Upsell with fun product bundles that help people buy the perfect gift. Offer premade baskets to take the work out of gift-giving or let customers build their own.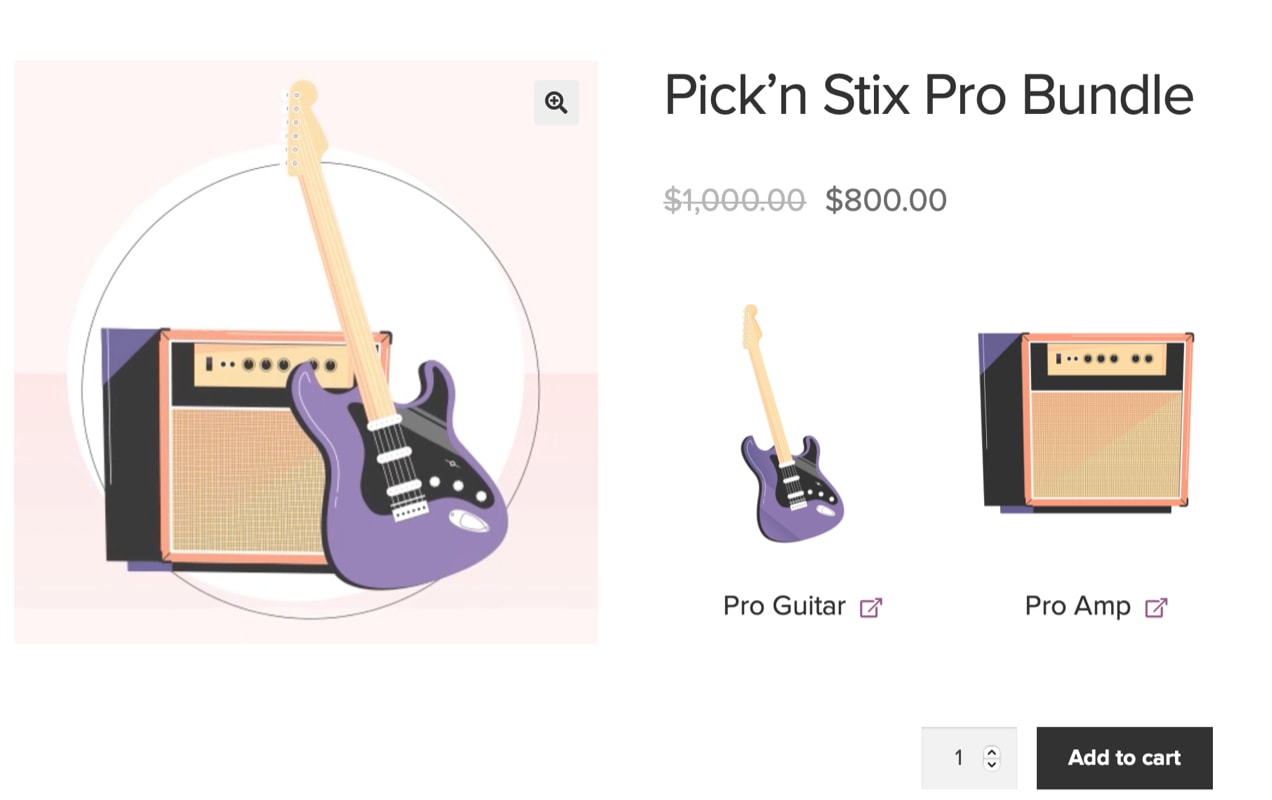 Run an eCommerce bookstore? Let gift givers choose a book for a basket that also includes a reading light, blanket, and notebook for journaling. Think outside of the box (or inside of the basket, as the case may be) to combine products in a way that appeals to consumers.
Other options for positioning products for holiday gift-giving include:
Subscriptions
Seasonally-themed products
Personalization options, like engraving
6. Set up marketing campaigns
Start with perks that encourage people to place larger orders. Free shipping, seasonal add-ons, free gifts with a purchase of a certain size, or discounts on orders over a certain amount are all options to consider.
Once you have a perk set up, boost it by mentioning the promotion in your holiday email marketing, social media posts, remarketing ads, landing pages, and on your product and shopping cart pages.
Ensure ad campaigns stand out with effective images, simple designs, and videos. Need more inspiration? Try one of these nine holiday marketing tips. 
Don't forget about existing and previous customers. Use targeted messaging to reach out and remind them of a previous, enjoyable experience with your eCommerce store.
7. Streamline shipping processes
Less is often more when it comes to potentially complex processes. You could offer every possible shipping option to consumers, but that's likely to create confusion and headaches for you and them. Instead, choose a few of the most popular methods. This streamlines processes to reduce the risk of errors and help customers make the best choice for their needs.
To choose shipping options that are right for your WooCommerce store, start with some research:
Where are your customers located? Do you serve mostly a regional customer base or regularly ship internationally?
What shipping options are most affordable and convenient for your target audience? Choose a couple of options to support flexible budgets and expedited shipping needs.
What are the published shipping deadlines for the services you're choosing?
To boost sales, consider offering free shipping as well as expedited options that customers can pay for. More than 90 percent of online shoppers say they're motivated to purchase more if free shipping is on the table.
8. Update site designs for the holidays
Physical storefronts often deck their halls to help get shoppers in the mood for seasonal purchases. You can do the same thing with the design of your WooCommerce store.
Instead of sparkling tinsel, add a few seasonal images or festive graphics. Highlight holiday-themed products in carousels at the tops of pages and add some seasonal copy to prominent areas. Countdown timers that create urgency, related product sections that up-sell, and holiday buying guides are just a few more examples of ways to get your site ready for the season.  
9. Test everything before the rush
Whether it's something you just added, like a holiday buying guide, or standard functionality on your site like a shopping cart, test it before the season ramps up. During the holiday rush, you may not have time to keep up with broken links or fix a connection issue in your payment process.
Important functions to check include, but aren't limited to:
The checkout process
All payment methods
Shipping calculators
Coupon codes
Mobile displays
Site navigation
Links from landing pages and buying guides
CTA buttons anywhere on your site
Make the most of the holiday shopping season. Plan ahead and integrate key extensions to improve your efficiency, excite customers, and fulfill your promises.