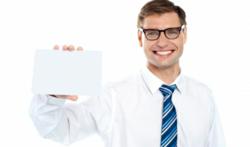 The WordPress platform has helped to skyrocket the use of blogs and web 2.0 websites online.

Danbury, Connecticut (PRWEB)
February 01, 2013
Digital technologies are helping many industries to improve results and measure performance. One of the best tools for many companies is actually free of charge to use. The WordPress platform has helped to skyrocket the use of blogs and web 2.0 websites online. The HowtoMarketHouses.com company has published its list of the best real estate plugins to use for WordPress online at http://howtomarkethouses.com/3-real-estate-must-have-plugins-for-wordpress.
Marketing a house for sale takes the same amount of work online as it does offline. One of the major differences between the two methods is the tools that are now available. The traditional way of marketing with signs, postcards, banners and television advertising still remains effective for use offline. The use of specific technologies online are part of what can help make the process of selling a home on the Internet much easier.
Social media websites like Twitter, Facebook, Reddit and others have opened new doors of opportunities to connect buyers and sellers. Although these are one part of the equation, building and maintaining a qualified list of real estate buyers requires more work. Aside from the new real estate blog tools list, the HowtoMarketHouses.com company provides helpful articles that are accessible free of charge to help professionals marketing their first home or multiple homes online.
A new premium section is one of the areas that have been added to the company website. The training that is usually reserved for in-person workshops or intensive weekend workshops is now accessible online. This complete premium section was put together to introduce some of the top ways that are now in use in the U.S. to market a property online. This premium section is now offering an easy way to learn these techniques from any Internet connected computer or mobile device.
About How to Market Houses
The How to Market Houses company provides one of the most useful resources online for real estate professionals. This company provides free and premium based training to help raise the success rate of brokers, realtors, investors and others involved in property transactions. The strategies that are promoted by this company are the same methods that are used daily by the company owners. These professionals attend top conferences and workshops around the country to discover different ways of doing business online. The How to Market Houses website is updated regularly with free and more premium content to satisfy the training needs of real estate professionals.
Share article on social media or email: