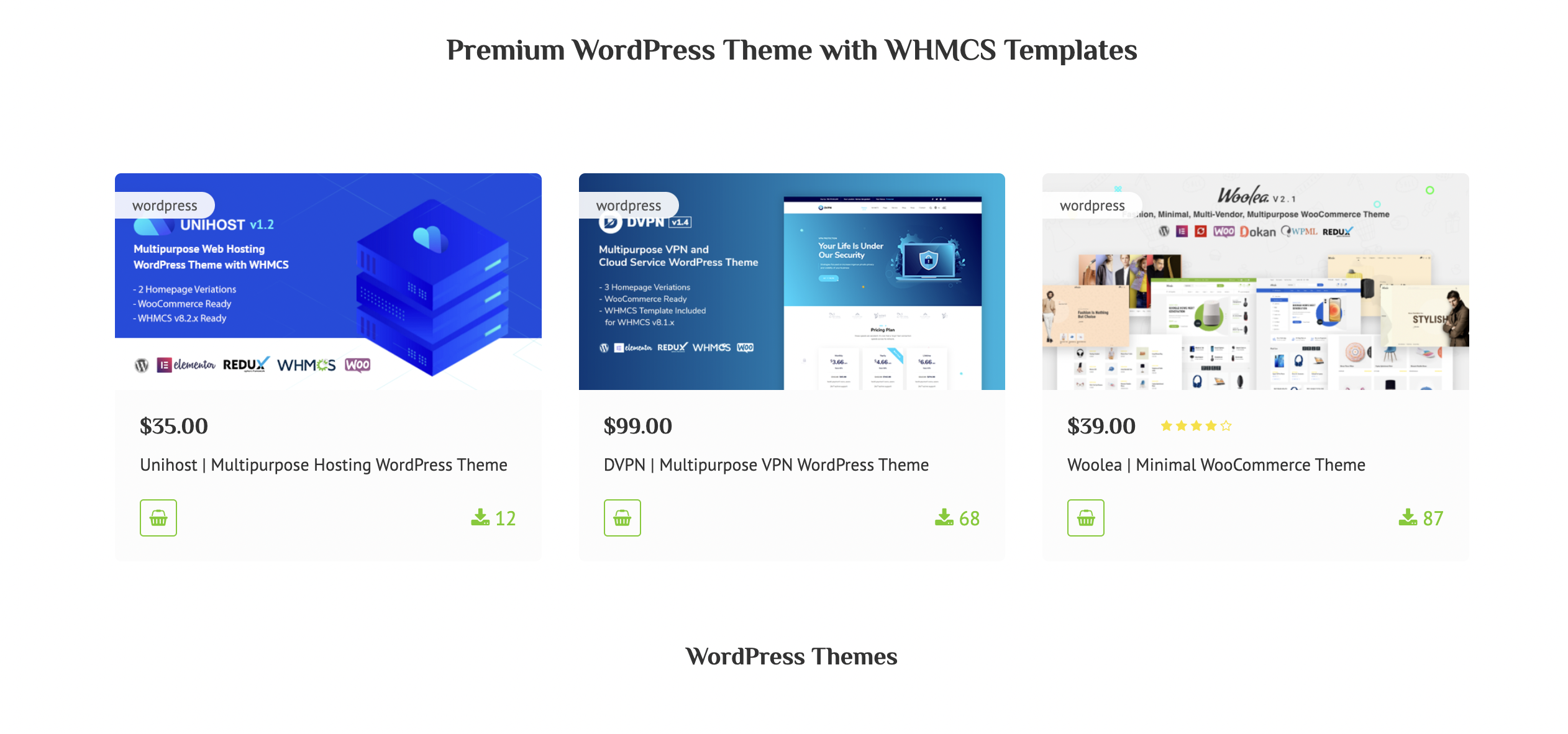 "Multipurpose Business WordPress Theme designed for All kinds of Creative Agency, Digital Acency, Design Agency, Online Business, Business Website etc."
By Designing with Love and Coding with Care, ThemeLooks is Here To Provide You The Best WordPress Themes and Plugins As Well As Fully Responsive Website Templates
As one of the fastest-growing and outstanding Premium WordPress Themes and Website Template companies, Themelooks appreciates and understands the existence of small businesses. Themelooks has an exceptional and widespread reputation as a provider of theme and template products whose work ethic is strongly based on teamwork; therefore, the company consists of 12 professional developers working relentlessly round the clock to ensure excellent and well-polished products are available to consumers/users around the world.
According to Mohammad Al Omayer, ThemeLooks' Team Head/Manager "We, the ThemeLooks, are here to provide the best Web Development Solutions and out-of-the-box User Experience. With integrity and collaboration as a team, we'll be providing you all exclusive themes and website templates."
He continues, "Our main motto is to design and develop the best themes and templates at an affordable price. Help to get customers' business going with these professional themes and templates. We're here to serve you Quality Products, Satisfying Service with Best Pricing Plan."
In terms of providing unique web development solutions and user experience, ThemeLooks happens to be one of the most awesome designers and providers of templates and themes. Themelooks' entire focus is on going beyond creative boundaries to figure out ways to satisfy customers. 
Team ThemeLooks
A team of professional developers at ThemeLooks is always on the move and works to deliver websites and apps that are flexible, interactive, and budget-friendly, and, above all, which can help you advance online.
One of ThemeLooks' WordPress developers states, "We design our ThemeLooks' templates and themes to be smart and responsive, regardless of whether they will be accessed on a smartphone, tablet, desktop, or computer."
It is Themelook's primary goal to design and create outstanding templates and themes that are visually appealing to customers. The company offers a wide range of unique templates and themes for all types of businesses.
Things that ThemeLooks Covers
ThemeLooks specializes in full-stack web development, from front-end coding to custom WordPress theme development, to UI/UX design, using PHP CMS such as WordPress, Bootstrap framework, jQuery, HTML5, CSS3, and Javascript. Most importantly, ThemeLooks provides WHMCS integration with most of its themes.
At the moment, ThemeLooks is based in Dhaka, Bangladesh and is focused on WordPress development and customizing the user experience by designing, developing, and creating functional and attractive WordPress themes and plugins. 
Among the customizations offered by ThemeLooks are front-end coding, Business WordPress Theme development, WooCommerce Theme, UI and UX design. UI and UX design is handled by the company's team of experts to help businesses attract, engage, and retain customers quickly and easily.
How ThemeLooks Works
Behind all the success stories in the world, there was a plan and dedication towards whatever is doing or planning to do. ThemeLooks as well follow a proper process to get all things done and make an impact by helping thousands of customers around the world. The process is as follows:
Goal Identification

Wireframe Creation

Visual Design

Development

Testing & Launch

Support & Maintenance
Wrapping Things Up
From 2014 till now, ThemeLooks are getting better over the course of time. With 50+ WordPress Themes, 60+ Website Templates, 22+ WordPress Plugins, 23K+ Subscribers, and 10K+ Happy customers, ThemeLooks are heading towards its goal slowly but surely. 
ThemeLooks are constantly creating differences with their expertise in the world of full-stack web development, from front-end coding to custom theme development, UI/UX design, responsive website design, eCommerce CMS, and so on.
Media Contact
Company Name: ThemeLooks.com
Contact Person: Mohammad Al Omayer
Email: Send Email
Phone: +12243660011
Address:28-19 N Conduit Avenue
City: South Ozone Park
State: NY
Country: United States
Website: http://www.themelooks.com