28
Sep
2023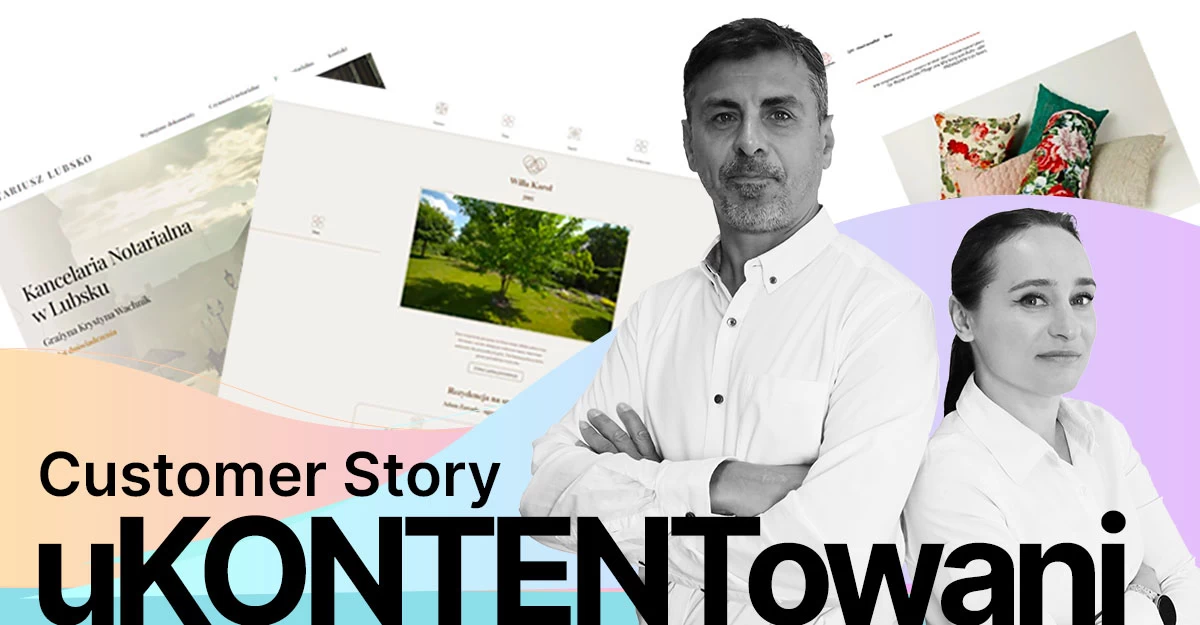 We are uKONTENTowani – a small agency based in Zielona Góra, Poland. Our company's name can be translated as "contented" – because that's what we do. We deliver content (texts) as well as contentment to our clients. In our work, websites are viewed as another tool through which we implement SEO strategies. But our company's focus extends beyond simply "creating websites." We work as a team, so we needed a tool that anybody can use.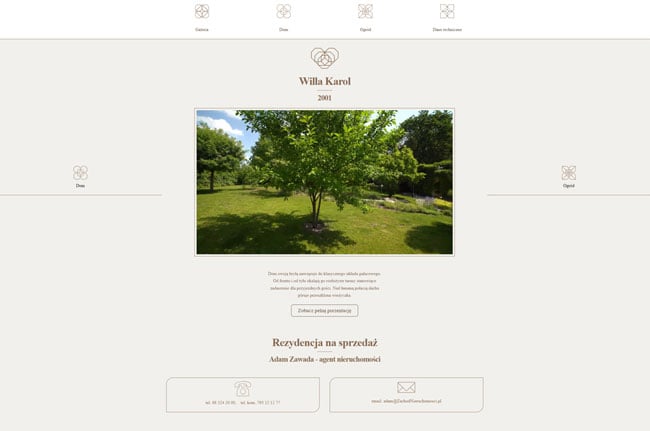 Custom Coded CMS
We started our journey by constructing our websites using our bespoke CMS built by Grzegorz, our head developer and co-CEO. While it was suitable for developers, it proved to be inadequate for other users who needed to make changes or add new posts. The backend was challenging to edit and lacked user-friendliness altogether. Even the tiniest alterations required the involvement of Grzegorz. It was time-consuming, and his time is valuable. It was he personally, who was frequently interrupted by these tasks, that conceived the notion of transitioning to a more user-friendly CMS.
The lack of responsive design in the custom-made CMS became a significant issue as an increasing number of clients expressed their desire for websites that adapt to different devices. It was then when we realized we needed to change our CMS to something new and quickly.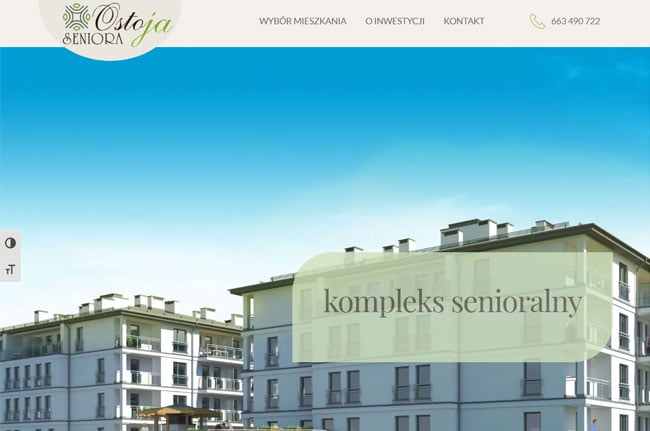 Discovering Themify
After conducting a brief investigation, he stumbled upon Themify, which proved to be remarkably user-friendly and accessible to individuals without any programming background. Furthermore, Themify provided the added advantage of a lifetime license. It was love at first click. The choice was made. Grzegorz quickly acquainted himself with the new CMS, showed the rest of the team all the features, and continued to check out all new updates.
The main goal for us was to find a CMS for constructing user-friendly websites that are easy to edit with minimal programming knowledge while maintaining fast performance. All of these requirements were fulfilled by a single tool – Themify.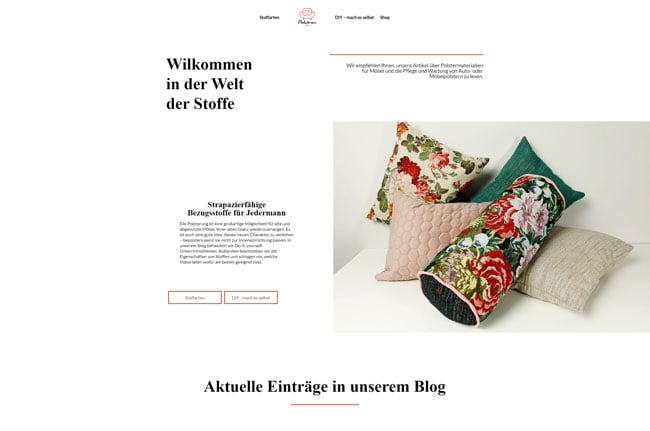 We fell in love with the Themify drag-and-drop builder and child theme. Child themes help maintain a clean and organized code structure, which is very important for our head developer and co-CEO, Grzegorz. Using Themify enables us to work more quickly. It allows us to leverage a lot of existing functionality, saving us time and programming. Yet, it still allows us to make our own changes where needed and add our own CSS code to give our website that tailored look. That is precisely what our team was looking for.
Easy-to-use Drag & Drop Builder
Now, not only Grzegorz makes changes and builds websites. Our gifted front-end developer, Maja, quickly became familiar with the tool, creating websites at the speed of light. And they load quickly too. Now, when she's on maternity leave, her work has been taken over by our talented graphic designer, Joanna. This trio is the most dedicated fans of Themify you'll find.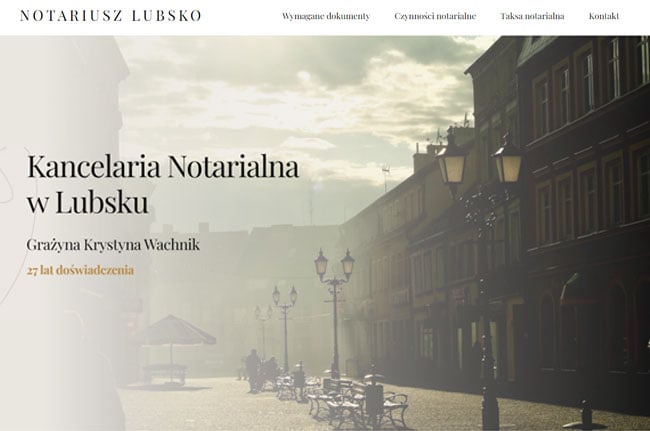 Themify excels in facilitating ease of remodeling and modifying the visual design of websites, as well as implementing new functionalities. With Themify's drag-and-drop Builder and extensive customization options, users can effortlessly make changes to the layout, styling, and overall appearance of their websites. Whether it's rearranging elements, adjusting colors and typography, or adding custom CSS, Themify empowers users to achieve their desired visual design without the need for extensive programming knowledge.
Pre-designed Templates & Layouts
Moreover, Themify offers a range of pre-designed templates and modules that can be easily inserted into pages, allowing for the seamless implementation of new functionalities. Whether it's integrating sliders, galleries, contact forms, or even e-commerce features, Themify provides a diverse collection of add-ons and plugins that can be effortlessly incorporated into the website. This makes it convenient for users to enhance their websites with new features and extend their functionality without relying heavily on custom coding or third-party integrations.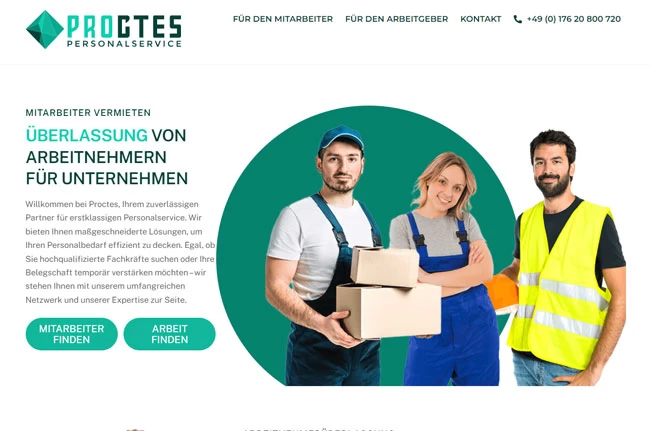 The combination of intuitive visual customization options and the availability of various pre-built elements and features makes Themify an excellent choice for users seeking to remodel their website's appearance and introduce new functionalities. It empowers both beginners and experienced users to easily transform their websites and keep up with changing design trends and evolving business needs.
Pagespeed & SEO
Another important consideration for us is that websites built using Themify are optimized for speed and perform efficiently. We dedicate our efforts to optimizing websites and online content to improve their visibility and rankings in search engine results. By implementing effective SEO strategies, such as keyword research, on-page optimization, and link building, we aim to drive organic traffic, increase online visibility, and improve the overall search engine performance of our clients' websites. Our focus on SEO allows us to help businesses reach their target audience and achieve their online marketing objectives.