In the crowded skincare vertical, Root Science leveraged the power of Google Ads and the flexibility of WooCommerce to reach new customers and deliver a seamless shopping experience – while achieving impressive return on ad spend (ROAS).
Passion turned into profit
Founded by Gigja Wesneski and Derek Reynolds, Root Science began as an effort by Gigja to solve her sister's extremely sensitive skin.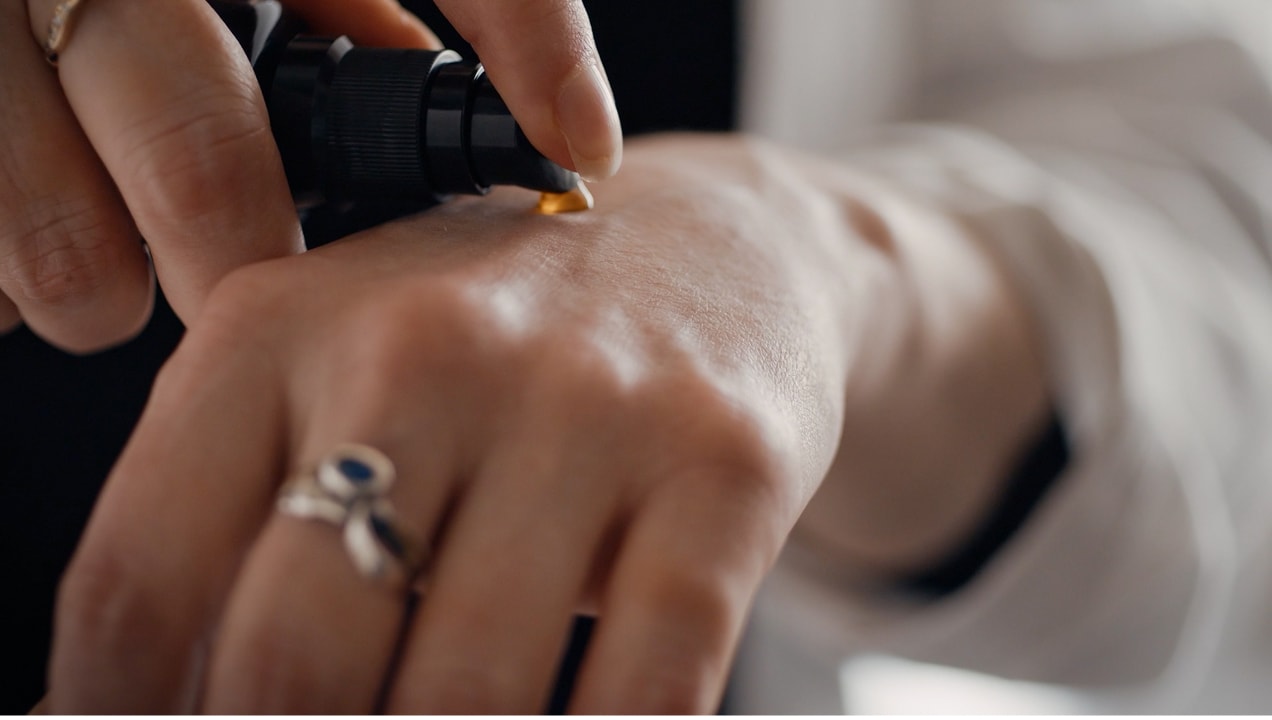 Gigja found that many natural products failed to live up to their earthy assertions. So, she set out to craft something new. Gigja worked with individual growers to create an array of formulas that rely on the science behind each ingredient rather than scents, colors, and trends. 
Leaving their careers to focus on Root Science, Gigja and Derek needed a reliable digital home for their business and a way to get the message out, at scale, to the perfect audience. They found their solutions in WooCommerce and Google. And when a massive spotlight was unexpectedly shown on their business in 2019, they proved ready for incredible growth. 
From a grassroots effort to a global brand
Without their own retail location, Root Science refined their marketing and product development to secure shelf space in stores like Anthropologie, Free People, Neiman Marcus, and Bloomingdale's. The press took notice. 
In 2019, Kourtney Kardashian happened to feature one of their detox facial masks in a Vogue video. The video went viral, with over 17 million views. 
With WordPress and WooCommerce, their website was capable of handling the volume of traffic associated with a sudden, viral video – and they were able to capitalize on it. Today, Root Science is a growing business that invests 20% of their revenue into marketing. 
The two biggest challenges for any business
Two big challenges stood in the way of Root Science's growth as they gained momentum:
Presenting products well
Reaching the right audience
For an online business, product presentation is more than the aesthetics – your website needs to provide a fantastic customer experience.  It must load quickly, be intuitive to navigate, and make it easy to get from a product page to checkout. 
A great website is also easy to find. Beyond that, you need the right people to find it, especially when the product represents a niche within a broader market.
Root Science wasn't just selling another skincare brand to the masses. They have a very specific audience: people who actively seek natural and scientifically-formulated skincare products. 
Showcasing their products with WooCommerce
WooCommerce enables Root Science to have a beautiful and functional ecommerce store. And because it's built on WordPress, it works perfectly with their content marketing initiatives without the need for constant custom development. 
"WordPress was always on my radar… I'd heard so much about how well it did with SEO. So I was looking at WordPress, and then WooCommerce was a great option to turn on a shop."
In fact, Derek himself has worked to design and customize their ecommerce site using the benefits of open source software, like community-driven support and a wide range of plugins and extensions. 
"I've tinkered on the site quite a bit. We do have a large list of plugins, which is what's so great about WordPress and WooCommerce…there's a plugin for everything. So any time we need something – like a referral program or a customer loyalty program – it's there."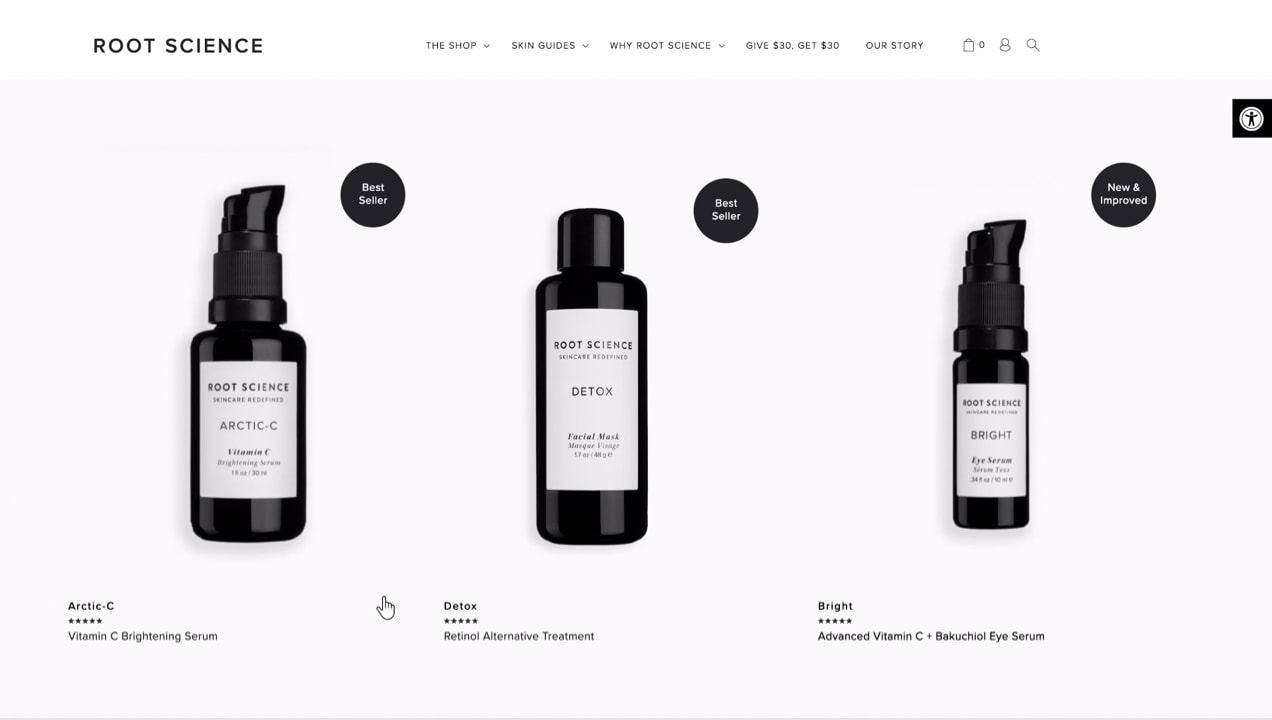 The intuitive backend interface makes it easy to provide top-notch customer service and run a smooth fulfillment process without needing expert technical knowledge.
So, with the first big challenge met using WooCommerce, Root Science was positioned to meet the next challenge – drawing the right traffic.
Reaching new audiences with Google Listings & Ads
Through WooCommerce, Root Science has been using Google's Product Listing for well over a year.
Since then, they have been able to "increase our exposure across search queries and help compete with some of the bigger brands." Root Science has seen a 5% increase in traffic to their site, and a 10% increase in sales.
High-quality traffic helped Root Science grow their email list and increase customer retention – the company's holy grail of success. 
Their current return on ad spend (ROAS) is 2:1, and their click-throughs are climbing. Some products earn a 4:1 ROAS. As they continue working with keyword recommendations, negative keywords, SEO-driven blog posts, customer education, and other types of email marketing, they expect their revenue and profit to continue to increase.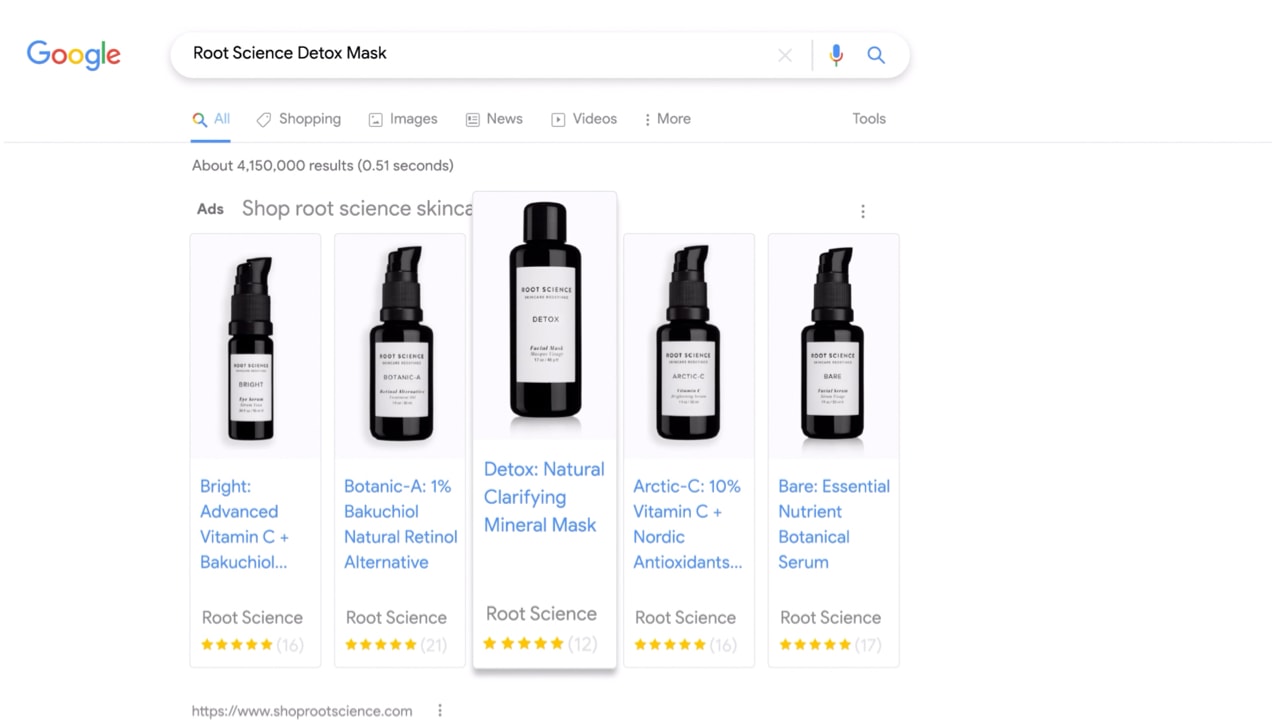 Plus, Google Ads has enabled them to reach audiences in other countries, which is now even easier through a multi-country advertising upgrade. 
Currently, Root Science devotes 50% of their total marketing budget to their Google advertising efforts. 
Plugins and extensions that foster Root Science's success
Google Ads have been a game-changer for Root Science, which can be streamlined through WooCommerce with the Google Listings & Ads extension. 
Derek works continuously to customize ad campaigns and optimize results, which is key to getting the absolute best ROI possible. Root Science also uses an array of other plugins and extensions to help their ecommerce business perform and grow.
AutomateWoo sends product order confirmations, product review requests, welcome emails, shipping confirmations, and other notices that go out automatically. Mailchimp is their go-to for weekly promotional emails. 
They use Stripe as their primary payment processor, though they offer PayPal as well. Derek explained, "We do find that maybe two out of ten customers prefer PayPal, just because they have an account and it's easy enough to just login and pay."
Using Stripe, they've been able to offer express pay options like Apple Pay, Google Pay, and more. 
Writing your own growth story with Google Listings & Ads
As Gigja put it, "We really are a family run business. We're a small team. His mother works with us. My brother works with us. We do everything in house, literally everything you see on our website – like the photographs are taken by my brother, some are taken by me. I do all the creative direction. Yeah. We are truly a passion project turned business."
If you have a creative vision, a desire to make a difference or establish a new direction in your life, the right tools could be all that you need to succeed. 
WooCommerce is the ideal platform to build your store. Add extensions like Google Listings & Ads, and you have both components needed to solve the most common business challenges – presenting your products and getting them in front of the right people. 
There's an automated version of the same service – available through the extension – called Performance Max campaigns. This is a great service for smaller and mid-size businesses that can't afford to devote hours every week to Google Ad campaigns, but who still want to benefit from the increased exposure and traffic. 
Performance Max campaigns automate everything, including ad creation and copy, product image selection, audience targeting, and optimizing for top performing ads and products so your money is used efficiently. The algorithm works to deliver the most relevant ads to the right audience at the right time.
So yes, your business can be like Root Science. 
Even if you already have a WooCommerce store, you may not have realized how much an automated Smart Shopping campaign using Google Listings & Ads can help your sales. Want to take a deeper look? 
Learn how to integrate WooCommerce with Google Ads.