Global eCommerce sales will top $5 trillion for the first time this year. Considering this rate of growth, it's easy to turn all your focus online. But, you may be missing out. Why? Because there's a lot of potential in omnichannel commerce. 
Omnichannel commerce unifies online and offline interactions so that shoppers can engage with your brand in person, on your app, on your website, or through social media, and have a consistent experience across every channel. It is the gateway to ultimate convenience for your customers.
In a time full of instant gratification and an increasing array of competition for customers' attention, this level of convenience can make all the difference. Let's take a look at how omnichannel commerce can lead to greater brand loyalty and more purchases, along with how WooCommerce can make the entire process seamless.
What is omnichannel commerce and why is it important?
Omnichannel commerce means creating a seamless sales process across multiple shopping methods, including your online store, retail location, social media platforms, and more. It means stepping back and looking at the shopping experience as a whole, not just on one individual platform. 
How can omnichannel commerce benefit you?
It provides a top-notch experience. Let's say a shopper buys one of your products at your festival booth in person, then wants to purchase another a few weeks later. They might visit your website or use one of your social platforms to find your brand. By providing a consistent experience at the festival and online, they know what they can expect and understand that they're in the right place. This encourages them to purchase again and again.
It helps you make more sales. In one study, omnichannel customers spent four to ten times as much as their single-channel counterparts.
It leads to more loyal customers. Another study showed that customers returned to an omnichannel retailer 23% more often than other stores. And that's not a surprise. Most people will pick the business that best caters to their needs and provides the best shopping experience.
It enables you to be available at the ideal time for shoppers. Every individual customer is different. Some may prefer to browse your products in person. Others may want to make a quick purchase at 11:00 PM when they're out of town. Still others may discover your product through a social media platform and want to purchase it without going through a separate checkout experience. Omnichannel commerce allows them to shop whenever and wherever is most convenient for them.
Tips for omnichannel commerce 
So how can you make the most of omnichannel commerce and provide the best possible experience for your customers? We've made all the tools available to help you not only bridge, but unify, multiple commerce channels. 
1. Unify payments both online and off
Let's say you own a bakery that accepts online orders for birthday cakes. Having an omnichannel experience in this case means that a customer can place their cake order online a week ahead of time, phone your bakery a few days later to add on a special cake topper, and then pay the final price in person when they come to pick it up. They may also add some birthday candles to their order at the point of purchase. 
They've now interacted with your shop in three different ways. But on the backend, all of these interactions are tied to their initial online order and ideally tracked from a single management dashboard. This means that, in the future, you can make recommendations based on their past preferences, enabling you to offer a more personalized experience for your customers, encourage repeat purchases, and increase their average order value.
WooCommerce In-Person Payments helps you extend WooCommerce Payments from online to a physical point of sale, creating a custom in-store checkout experience that's fully aligned with your brand — no in-person payments expertise or months of development work needed.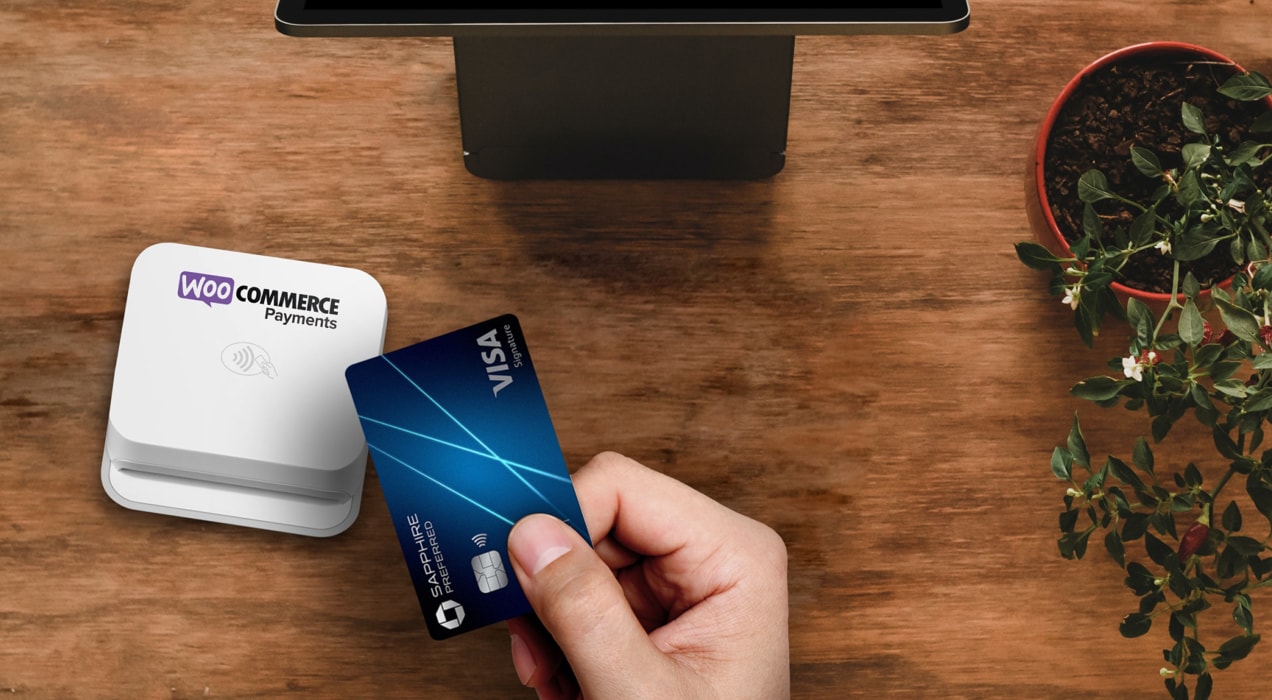 Combining that with a card reader (that's M2 in the U.S. or WisePad 3 if you're in Canada) and the WooCommerce Mobile App will allow you to accept your customers' preferred payment options wherever you are. 
No matter how your customers choose to pay, the all-in-one dashboard lets you keep in-person payments within WooCommerce, so that all your transactions are tracked and viewable in one place. Meanwhile, your customers enjoy a frictionless experience that lets them engage with your brand however and wherever it's convenient for them. 
2. Ensure recurring revenue with subscriptions
Translating an online experience to one in person is important, but it doesn't tell the whole story. Subscriptions can add consistency and flexibility to your cross-channel customer interactions.
Let's imagine that you own a flower shop with a brick and mortar presence. Customers routinely pop into your store to place a one-off order for a special occasion. You then launch an online store so that you don't have to rely solely on foot traffic. This expands your geographic reach, but you're finding monthly revenue to be uneven and unpredictable.
A great solution for this is to offer subscriptions for your customers. With WooCommerce Payments' built-in subscription functionality (in the U.S. only), you can allow shoppers to purchase a weekly or monthly flower delivery subscription through your website. If you're outside the U.S., you can use the premium WooCommerce Subscriptions extension. Automatic billing and built-in renewal notices help eliminate service interruption, ensure repeat customers, and provide residual revenue you can count on.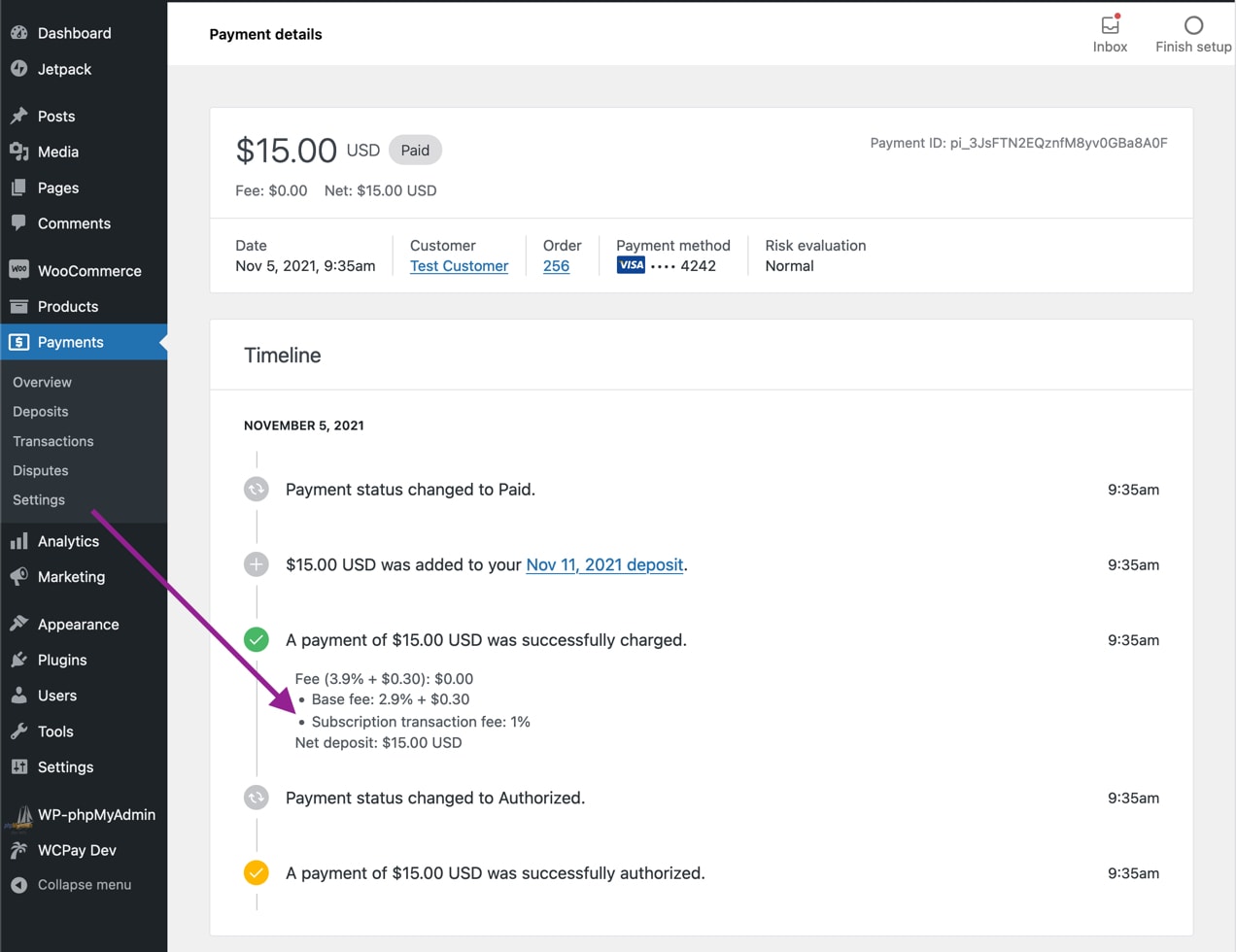 3. Offer excellent customer service across all channels
No matter how people shop with you, they should receive the same level of top-notch customer service. Of course, this will look different for each business and scenario. Here are some examples:
Responding to emails. Provide an email address on your website, or add a form to your contact page so people can reach out at any time of day or night.
Answering phone calls. Make a business number available for those who prefer to ask questions or get help over the phone.
Enabling live chat. With an extension like LiveChat, you can provide instant customer service from any page on your site and through other platforms like Facebook Messenger and Apple Business Chat. 
Being available on social media. With tools like the Facebook for WooCommerce extension, you can make yourself available directly on social media. Customers can even start a conversation on your website, then continue it on Facebook no matter where they are.
It's important that you also make all pertinent information available to each and every customer service representative. Provide them with product documentation and specs, return policies, shipping policies, coupons and sales information, etc. so that they can properly answer questions across each platform.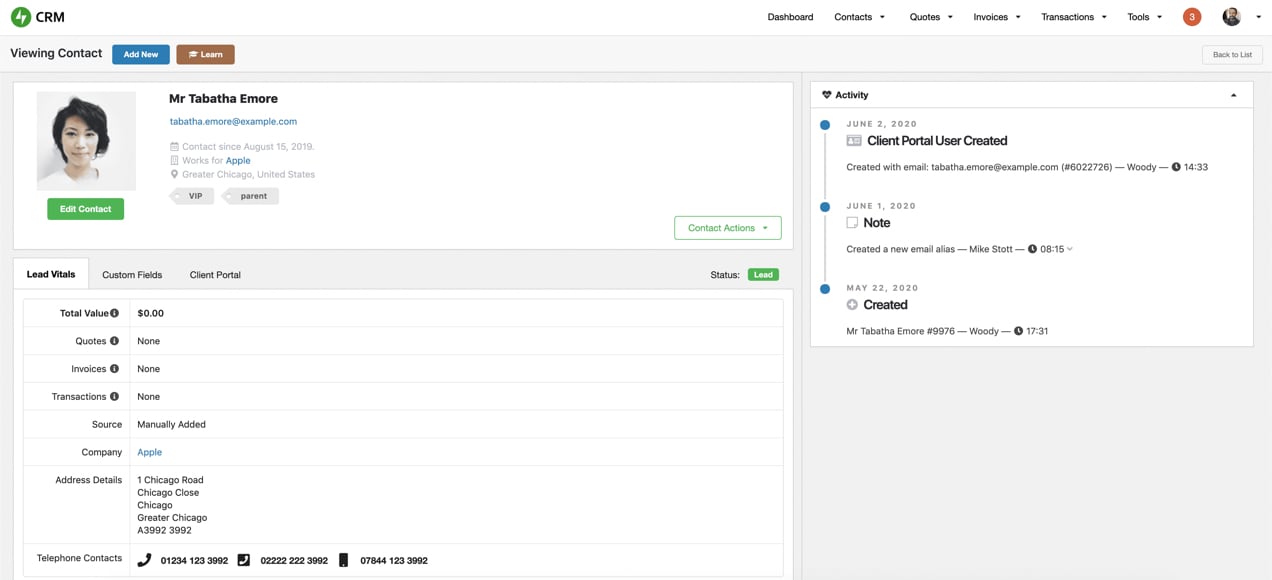 You may even want to use a customer relationship management tool (CRM) like Jetpack CRM. This makes information about each individual shopper — like sales history and personal details — available at all times, and eliminates potential disconnects across multiple channels.
4. Keep your branding consistent
Omnichannel commerce is all about creating a seamless, consistent experience. Apply that to your branding as well!
No matter what channel your customer is shopping on, they should know that they're in the right place. Use the same logo, fonts, graphics, and colors. Stick with consistent language and messaging. Keep information like pricing, locations, phone numbers, and email addresses accurate and up-to-date.
5. Make it easy to return products
Returns are an inevitable part of running a business. And just as shoppers can buy across multiple platforms, they should be able to return or exchange across them as well.
Allow them to ship their item back to you or return it directly to the store. You can also use a tool like Returns and Warranty Requests to enable shoppers to request a return directly through their account on your website. 
And again, make sure your policies are consistent across all platforms, and equip your support teams with any and all pertinent information.
Make the most of omnichannel commerce with WooCommerce Payments
Creating a payments system that works seamlessly across online and in-person experiences can be challenging, particularly if your business has historically operated through just one channel. Whether it's cross-border regulations, a disjointed brand experience, siloed payments and transaction data, or you're simply lacking the resources and expertise to bridge multiple channels, you don't have to tackle any of these challenges on your own — WooCommerce Payments is here to assist! 
We can help you deliver a seamless customer experience with a flexible and scalable payments solution, while you enjoy better insights into your business with unified customer data, streamlined reconciliation, and seamless reporting across all your payments and inventory. WooCommerce Payments is built with a focus on security, stability, and compliance so you can focus on building the right experiences for your customers.
Plus, you'll benefit from instant deposits, be able to accept more than 135 currencies, enable customers to save their credit card information, and integrate with digital wallets like Apple Pay and Google Pay. You can now provide a more accessible, frictionless customer experience without hours of custom development. 
WooCommerce Payments is ready to work for you. Get started with In-Person Payments M2 (U.S. only), In-Person Payments Wisepad 3 (Canada only), or subscriptions and launch your omnichannel journey today.