The ecommerce industry is growing year after year. With more people moving their shopping online and the advancement of easy-to-use online store building tools like WooCommerce, each day new people are realizing their dream of becoming small business owners. However, that also means that consumers have more options than ever before.
With ever-increasing competition, stores have to get creative to stay ahead — each customer and sale are more valuable than ever. 
A strategy that benefits both your business and your customers is offering flexible payment options, like monthly payments or buy now, pay later. This gives a consumer credit to forego an up front payment, but start using their purchases right away. It's basically a form of short term financing. 
Offering this solution to customers is simple and risk-free for most WooCommerce stores who still receive full payment for each purchase in their bank account within days and don't have to concern themselves with pulling a customer's credit score, pursuing late fees for missed payments. Stores can focus on what they do best. 
What is buy now, pay later? 
Buy now, pay later (BNPL) is a term used to describe services that let customers make purchases and pay off the full balance over a number of installments. The customers receive their purchase right away and merchants also collect full payment (minus a small fee) up front. 
In 2023, 50% of people under 44 used a BNPL offering. 
These solutions make more expensive purchases easier for consumers and can help online stores increase average order values. 
Merchants selling high-value items are often able to convert more customers by offering buy now, pay later options.
The buy now, pay later provider handles the tasks of underwriting customers, dealing with any credit bureaus, and managing and collecting payments so store owners can focus on their business. And, if a customer files a fraud-related dispute, BNPL lenders take on the risk and any associated costs.
Buy now, pay later is a fascinating, helpful service that stores across the globe are adding to their payment offerings with great success.
How WooCommerce stores can add buy now, pay later
A faster, more seamless way to add buy now, pay later to your store is through WooPayments — a solution that already helps merchants simplify store management and boost conversions by offering a variety of payment methods and merging management tasks directly into the WooCommerce dashboard. 
Almost any store owner can add BNPL options to their site with an extension, and that's a great way to do so. However, you'll need to register for an account with the provider you choose, and then complete activation steps once you're approved. 
Now, leading buy now, pay later providers Affirm and Afterpay are integrated directly into WooPayments, so merchants can quickly add these services to their store.
Existing WooPayments users benefit from a streamlined approval process, and there's no need to install additional extensions. 
Learn more about buy now, pay later solutions with WooPayments.
Why you should add buy now, pay later options to your online store 
Just as customers are paying through a variety of methods — like digital wallets and cryptocurrency — they're also looking for unique payment options that help them do more with less. In 2021, 2.9% of global ecommerce was reportedly done via buy now, pay later, but that's expected to almost double to 5% by 2025. 
Here are five reasons offering buy now, pay later is a win-win for merchants: 
1. Convert more visitors
In his book Almost Alchemy, marketing legend Dan Kennedy tells the story of a client who was selling an item for $29.95. Kennedy advised him to sell it in two payments of $19.95. He sold twice as many units, even though the price was $10 higher.
This isn't an isolated case; it's been tested exhaustively in countless industries. You'll sell more products if customers can make flexible payments instead of paying all at once. 
You can offer an installment payment option to orders with multiple products, too — it's not limited to higher-value items. Say a customer wants to buy six products for a total of $138. Offer the option of paying the total up front, or as three payments of $49. Fewer buyers will have second thoughts about the price tag if there's an option for monthly installments.
The hard data backs up this theory, with Afterpay retailers reporting an average 22% increase in cart conversions. (Afterpay)
2. Increase your margins 
As the Kennedy example demonstrates, people will actually spend more money on the same item for the convenience of a payment plan. It's a win-win. Buyers are able to get more of what they need by avoiding lump-sum payments. They also benefit from a more predictable monthly budget. In turn, you'll be able to protect your margins on products.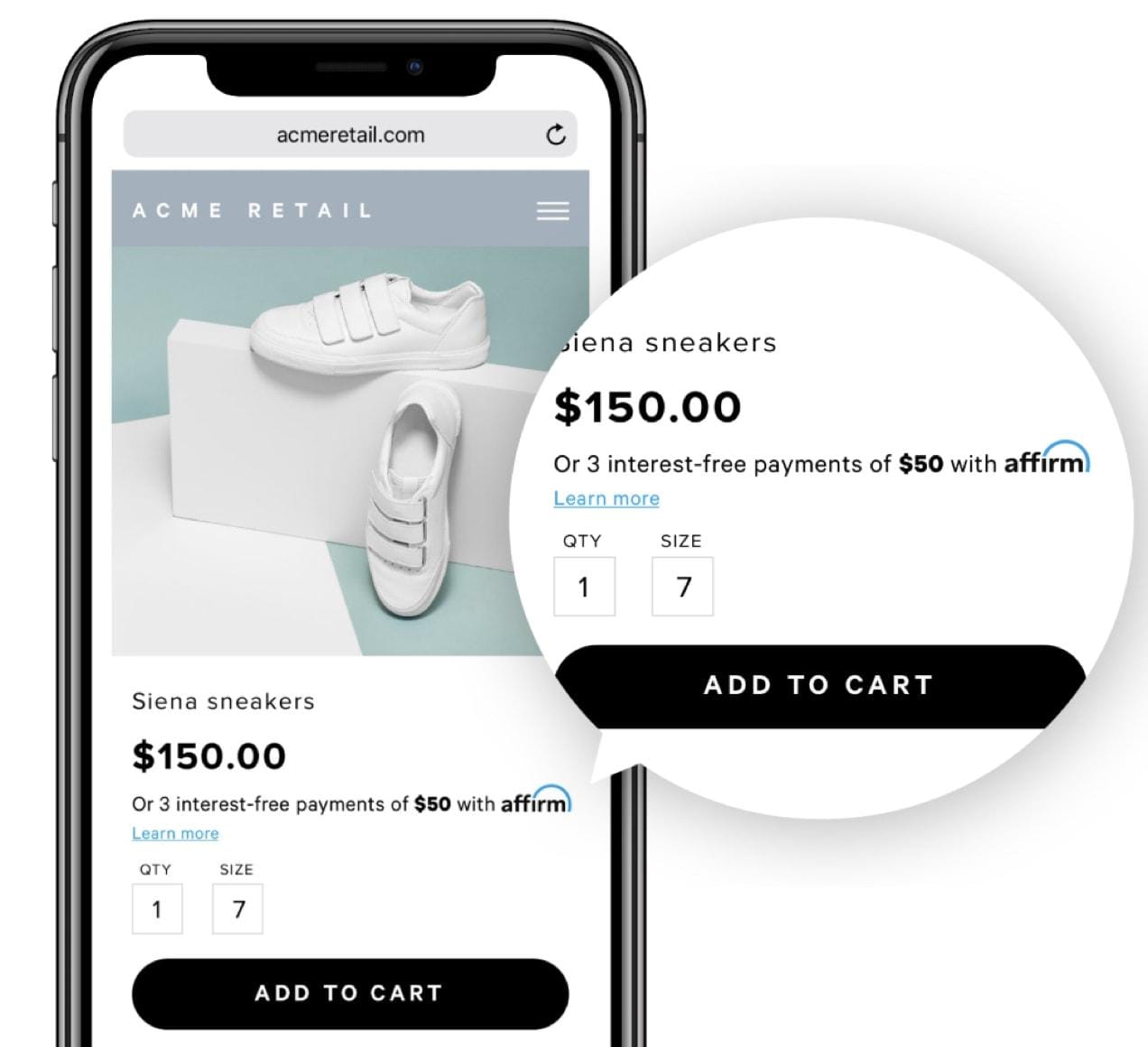 Here's an online business selling a course with three payment options: a lump sum, four payments of $225, or ten payments of $99.
Not only have they won 27% more customers since they began offering monthly payments, but 90% of their customers who choose to pay monthly choose the ten-payment plan, even though it costs $100 more than the four-payment plan. 90% willingly pay more in total, just to get a lower monthly payment amount for larger purchases. Other estimates show that BNPL increases conversion rates as much as 30% and increases average order value by up to 50%.
And a recent study found that Afterpay retailers see an average 40% increase in order value, plus more repeat customers. 
3. Offer buyers more choices
Even if customers choose your lump-sum option (or choose not to buy at all), they'll appreciate having choices. Offering payment options communicates that you want to make it as easy as possible for them to make purchases. You're trying to meet them where they are.
Neil Patel reports that 56% of customers expect a variety of payment options on a checkout page. Many of your customers want the ability to pay in equal installments — and in times of economic uncertainty, even more people look for these options. 
The goodwill you'll generate, even from non-buyers, can only be a good thing for your business and can lead to positive word-of-mouth recommendations, better reviews, and higher customer loyalty.
4. Lower overhead and admin costs
There's one primary argument against offering financing methods on your own, and it's a big one. Offering monthly plans for payments invites several frustrating administrative problems, and potentially robs you of revenue if the customer stops making payments before completing them all. 
Credit cards can expire before all the payments have been made, requiring followup. There can be an increase in product returns, which cuts into your revenue while increasing your time spent on each purchase. You could try to chase customers for late fees that are nearly impossible to recover.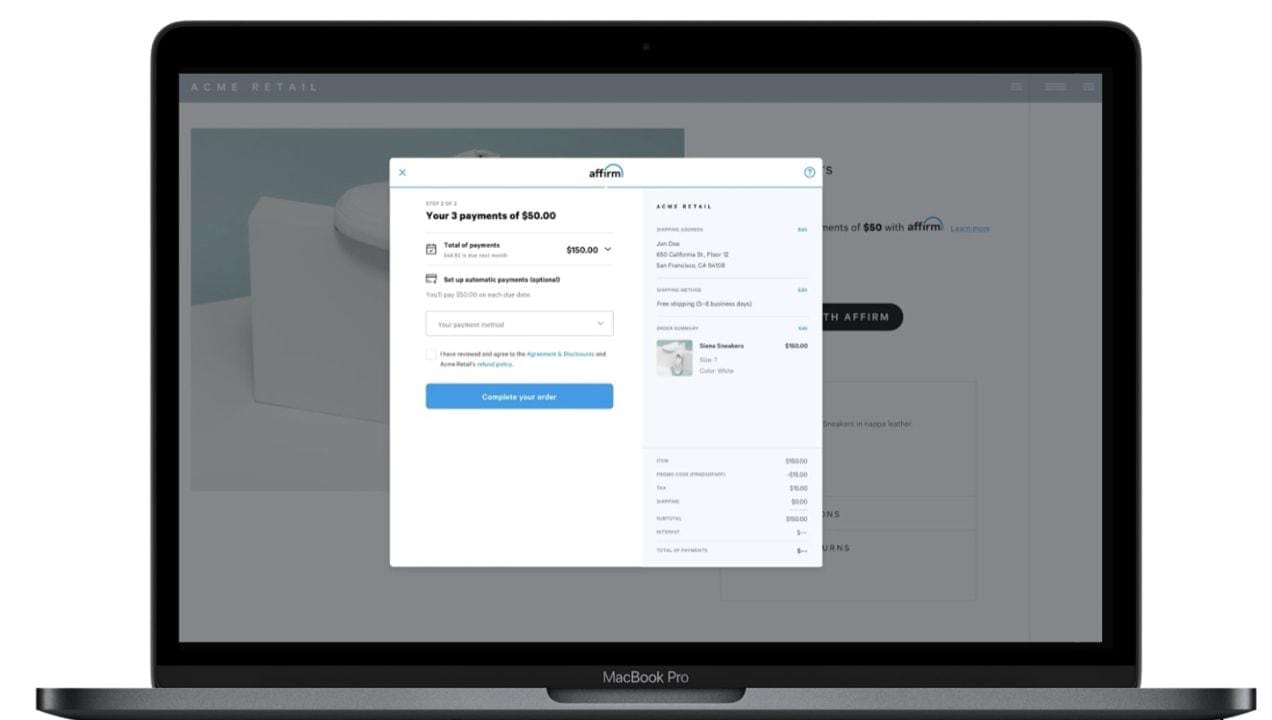 But here's the great news: it doesn't have to be like this!
Dedicated BNPL solutions — Afterpay and Affirm — are great for these situations, too. Once a shopper buys, you're paid for the full transaction within days. The buy now, pay later provider services the loan and takes on the risk, from chargebacks to fraud. The customer experience is very simple and quick, which often leads to repeat transactions.
6. Reach more customers
Both Affirm and Afterpay have directories where customers can find trusted stores offering a BNPL plan. Each provider has millions of users and nearly unlimited potential for sending highly-valuable traffic to your store. 
BNPL offerings are especially attractive to younger customers who may have lower credit scores, no credit card or the ability to pay for large purchases in a single payment. Afterpay's network includes 20 million global customers, 72% of which are Gen Z or millennials. (Afterpay Internal Demographics, Q1, 2023)
According to Afterpay, retailers find that 30% of Afterpay shoppers are new to their brand. So are you looking for fresh customers? Add BNPL to your site. 
How to add BNPL to your WooCommerce store
If you're ready to increase conversions and average order values while providing a helpful resource to customers, read on to find out how to add this functionality to your WooCommerce store.
Enabling BNPL within WooPayments
If you're already using WooPayments, adding buy now, pay later to your store is straightforward: simply enable the feature within your WooPayments dashboard.  
With the WooPayments BNPL integration, you can view all orders and transactions in a single dashboard — no more jumping between programs! And you don't need to pay additional processing fees or install an extra extension that could complicate site management or reduce performance. 
If you don't already use WooPayments, there's never been a better time to start. Not only will you benefit from the BNPL services discussed here, but you'll be able to:
Keep all of your transactions in a single place
Offer contactless payments and sync order information and inventory updates between your online and offline sales
Accept 135+ currencies 
Integrate with tools for subscriptions, memberships, and more
Adding BNPL to WooCommerce with an extension
Without WooPayments, you'll need to add an extension to your Woo store in order to enable buy now, pay later functionality. Go to the extension library and search for "buy now, pay later". Carefully review each option and choose the one that's right for you.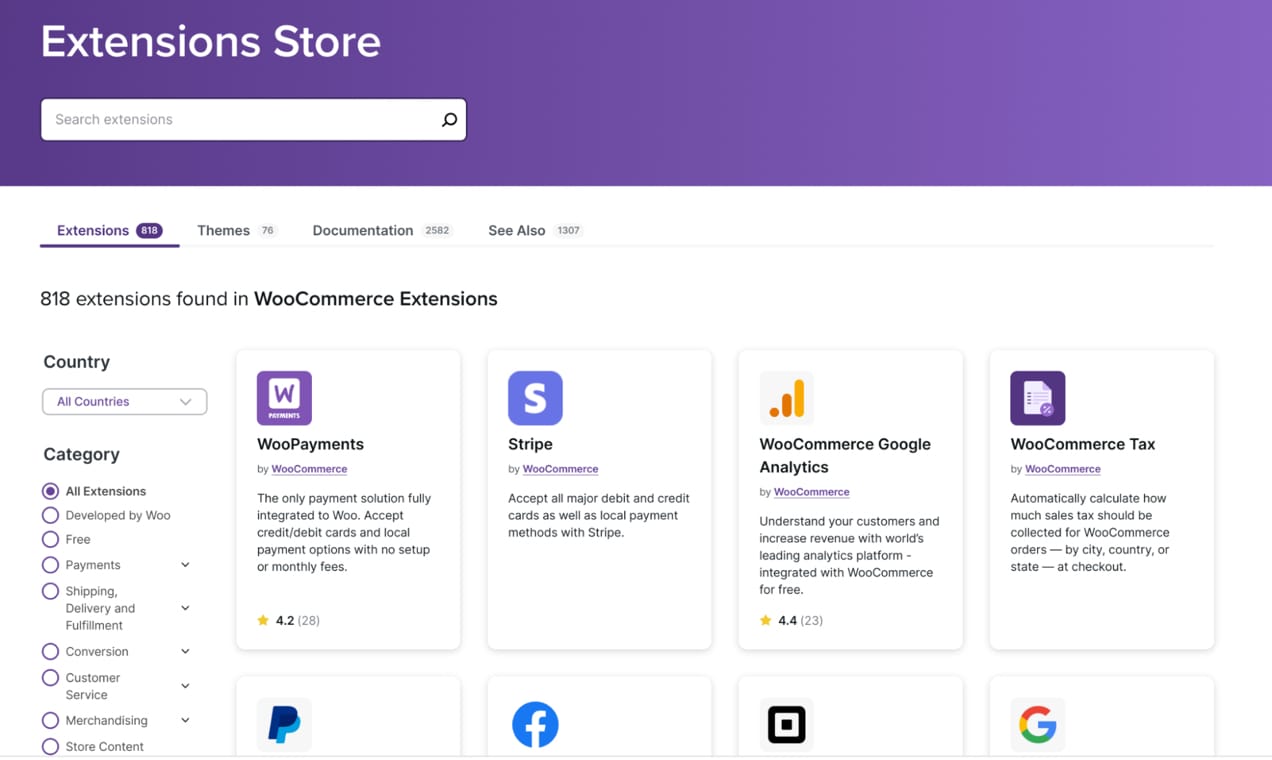 Then, go to Plugins → Add New in your WordPress dashboard, and click the Upload Plugin button at the top of the page.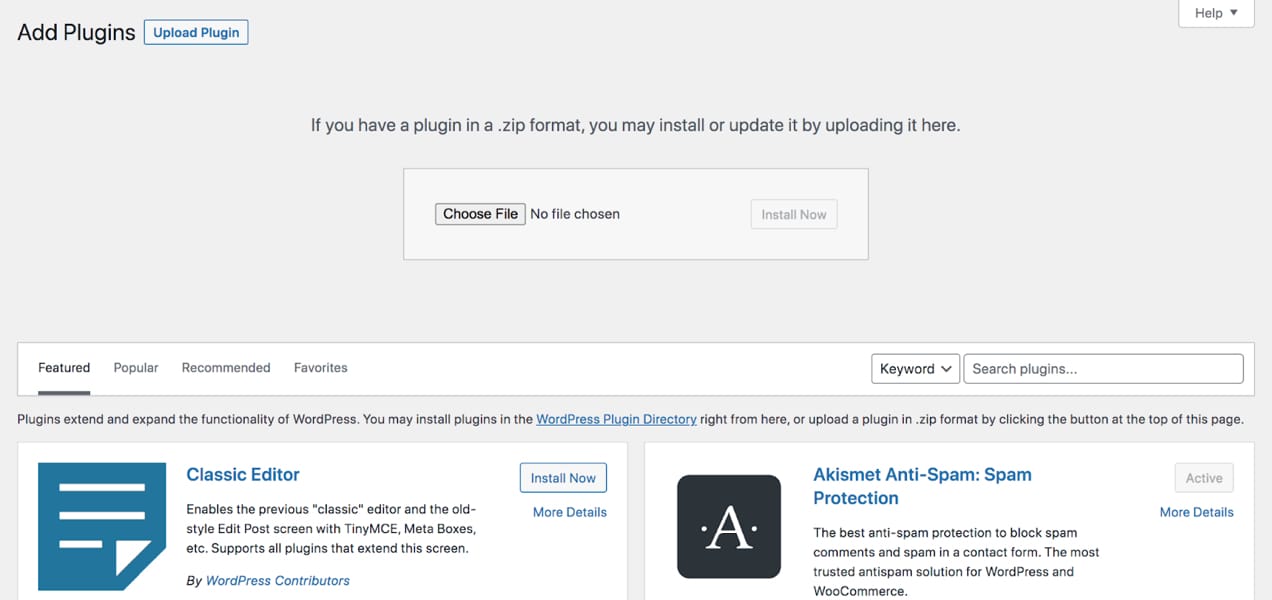 Choose the file you downloaded from the extension library and click Install Now → Activate.
The exact setup process will vary based on the tool you choose, but each includes detailed documentation to make things easier. In most cases, you'll need to register for a merchant account with the provider and wait for approval to receive an API key and add the solution to your site. 
Provide the payment options your customers need
Buy now, pay later options bridge a gap between stores and customers, benefiting both equally. Tools like Affirm and Afterpay help millions of customers by providing immediate access to the things they need while easing financial strain. Adding a new payment method simply gives customers another option to meet their needs.  And thousands of online stores have used these tools to find more customers and increase average order values. 
Are you an existing WooPayments merchant? Learn how to enable buy now, pay later. Want to get started with WooPayments? Download the extension now.
Looking for other options? See all of the available buy now, pay later extensions.
Frequently asked questions (FAQs) about buy now, pay later
Is BNPL risky for merchants? 
Buy now, pay later providers handle customer approval and pay merchants the full amount up front so it doesn't impact payment flow. They also assume responsibility for fraud and repayment problems, issuing late fees, etc. So the process is risk-free for merchants and provides nearly unlimited upside potential. 
A recent survey found that more than 70% of businesses using BNPL report higher conversions, average order value, and customer acquisitions.
Do you need any special tools to offer buy now pay later on WooCommerce? 
Merchants who use WooPayments already have access to BNPL solutions from Affirm and Afterpay. You can activate those on your dashboard and get rolling right away. 
If you don't use WooPayments, you'll need to install an extension to add buy now, pay later functionality on your WooCommerce store and follow the registration and activation instructions from your chosen provider. 
Are there limits to BNPL? 
Yes, the ability to offer BNPL solutions on your site is subject to merchant approval and customers' ability to make purchases using BNPL is subject to their own approval and limits. There are maximum order values for each platform, as well as limitations based on geography, currency, payment history, and more. 
What are the details and features of Affirm? 
With Affirm, you can allow your customers to pay in four or fewer installments over an eight-week period using Pay in 4 for purchases up to $250 (interest-free, no soft credit check performed). For orders between $150 and $30,000, payments can be made over a period of time, up to 36 months with both zero interest and interest-bearing options. 
Affirm has a payment minimum of $50 and can be used on orders up to $30K with a maximum loan amount of $17.5K. 
Affirm has 31 million addressable users and 235,000 businesses offer their tools across the world. They have a 20% repeat purchase rate and are available in the United States and Canada.
What are the details and features of Afterpay? 
With Afterpay, you can allow your customers to pay in three or four installments depending on geography (no credit check performed).
There's a $2K maximum payment limit in AU, NZ, the US, and CA. A £1K maximum payment limit applies in the UK, and €1K maximum in ES, and FR.
Merchants can reach Afterpay's 20M+ global customers, roughly 73% of which are Gen Z or millennials. (Afterpay)
Retailers find that 30% of Afterpay shoppers are new to their brand and Afterpay retailers see an average 40% increase in average order value and more repeat customers. (Stripe, Afterpay) 
Afterpay retailers see an average 22% increase in cart conversion. (Afterpay)