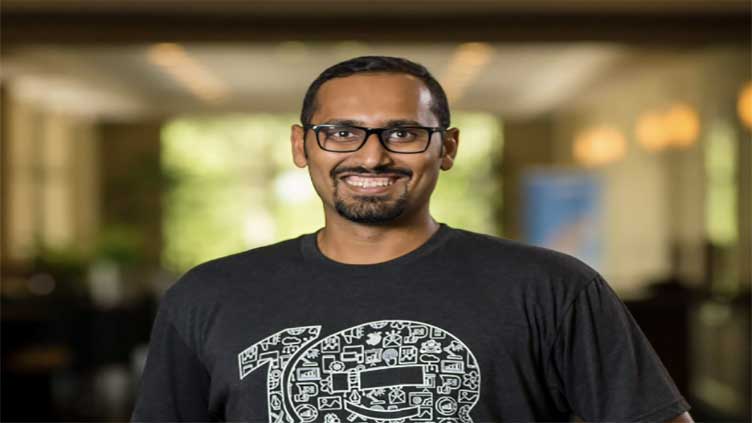 Technology
How Pak tech tycoon Syed Balkhi built an open-source software empire?
(Web Desk) – Over the past fourteen years, Pakistani-American online entrepreneur Syed Balkhi has built a sprawling open-source software empire through his company, Awesome Motive.
Today, he's secretly powering more than 25 million websites worldwide. How? Through the power of WordPress plugins and SaaS software.
WordPress is a content management system that powers over 43% of the internet. It's also open-source, which means that it's free to use and constantly being improved by a huge international community of volunteers.
Balkhi built his company around WordPress apps – pieces of software that allow users to extend their websites' functionalities. Some of his greatest successes are WPForms, which allows users to create contact forms, and OptinMonster, a versatile lead generation pop-up builder.
However, his business success was by no means pre-programmed. He started his career as a teenage immigrant in the US, speaking flawed English and facing economic hardship.
Building a Business from Scratch as a Teen Immigrant .
"When I was 12, my family moved to the US. My father's degrees weren't recognized here, and so he had to work three jobs, 16 hours a day. I wanted to help out," Balkhi recalls..
Thus, he started looking for work online, managing forums and building websites. "Online, it didn't matter that I was a kid or that my English wasn't great," Balkhi told Dunya News. "I taught myself to code and soon grew my client base because I worked faster and far cheaper than most adults."
By the time he graduated from high school and started college on a full scholarship, Balkhi was running a thriving consultancy business. But even though he'd started outsourcing work, he knew he had to let some of his smaller clients go. Not wanting to let them down, though, he proposed to migrate their websites to WordPress, an open-source content management system he'd encountered when looking for ways to add dynamic content to sites.
At the time, WordPress was just emerging as a new way to build websites, but Balkhi realized its potential. He began attending events organized by the open-source WordPress community – including dozens of WordCamps and the first-ever WordPress Community summit in 2010.
Joining this community has been invaluable, Syed Balkhi told Dunya News, speaking exclusively: "The Community Summit was the first event that the WordPress Foundation organized of its type. They invited a hundred of the most influential people in WordPress to get together at Tybee Island, Georgia. And we took over the tiny little island. I was 20 years old, and it was amazing, I just learned so much from this community."
In 2009, Balkhi decided to share his WordPress expertise and launched a blog, WPBeginner – which soon became the largest freely accessible repository of WordPress knowledge. It also laid the foundation of his later success with Awesome Motive.
Harnessing User Feedback to Pinpoint Opportunities


Through running WPBeginner, Balkhi soon discovered exactly what functionalities his audience thought were missing from existing WordPress plugins.
Wanting to grow his email list, he quickly coded a pop-up plugin for his blog to allow readers to sign up. Readers not only joined the list in droves – they were also curious about the technology behind what they saw, Balkhi remembers: "I started getting emails from users asking me – 'What is this – can I get this exact thing that you are using?'"
Based on this feedback, Balkhi got together with fellow WordPress developer Thomas Griffin. Together, they revised the code of his plugin to make it fit for public use. In September 2013, OptinMonster was launched to WPBeginner's audience – to instant six-figure success.
Based on this experience, Balkhi and Griffin teamed up and merged several plugin ventures to form Awesome Motive in 2014.
Since then, the company has steadily expanded its portfolio of plugins, based to a large degree on the data gathered in surveys Balkhi launches among his WPBeginner audience: "I asked them: What else do you need? If you could have me build one thing, what would it be, and how much would you pay for it?"
Harnessing this data, Awesome Motive built or acquired and extended several other successful plugins. Two of the highlights are MonsterInsights and AIOSEO. Balkhi bought MonsterInsights, which summarizes Google Analytics data, from Yoast in 2016. All in One SEO, which allows users to optimize their content for search engines, joined the portfolio in 2020.
Relying on the Power of Open Source – And Giving Back
Crucially, Syed Balkhi still relies on the power of open source software for his success. While there are premium versions for most of his software, the basic ones are free. And their code is accessible to anyone who's interested.
This transparency has helped Awesome Motive build better products, according to Balkhi: "99% of the features we've added to our plugins over the years came from our users and our community. Sometimes, developers might even send us a commit for a patch or a fix."
To give back to the community, Balkhi now employs two team members full-time to work on making WordPress better. "I firmly believe in the democratizing potential of open-source software," he says. "And by helping make WordPress better, we contribute to its growth, and indirectly expand our own user base."
Looking back, Balkhi is keenly aware of all the opportunities he's been given, and he and his wife Amanda have looked for more opportunities to give back. They have built schools in partnerships with organizations like Pencils of Promise and the Cambodian Village Fund, and launched the Balkhi Foundation, which offers college scholarships.
' ;
var i = Math.floor(r_text.length * Math.random());
document.write(r_text[i]);