Are you in the process of choosing a dedicated server web host but feeling overwhelmed by all the options out there? Look no further! In this article, we will provide you with all the necessary information and guidance to help you make the right choice. From understanding your requirements to pinpointing the best options available in the market, we will guide you through the technical specifications and criteria that matter. Whether you're a small business owner or an individual with specific hosting needs, we've got you covered. Get ready to make an informed decision and find the perfect dedicated server web host for your website.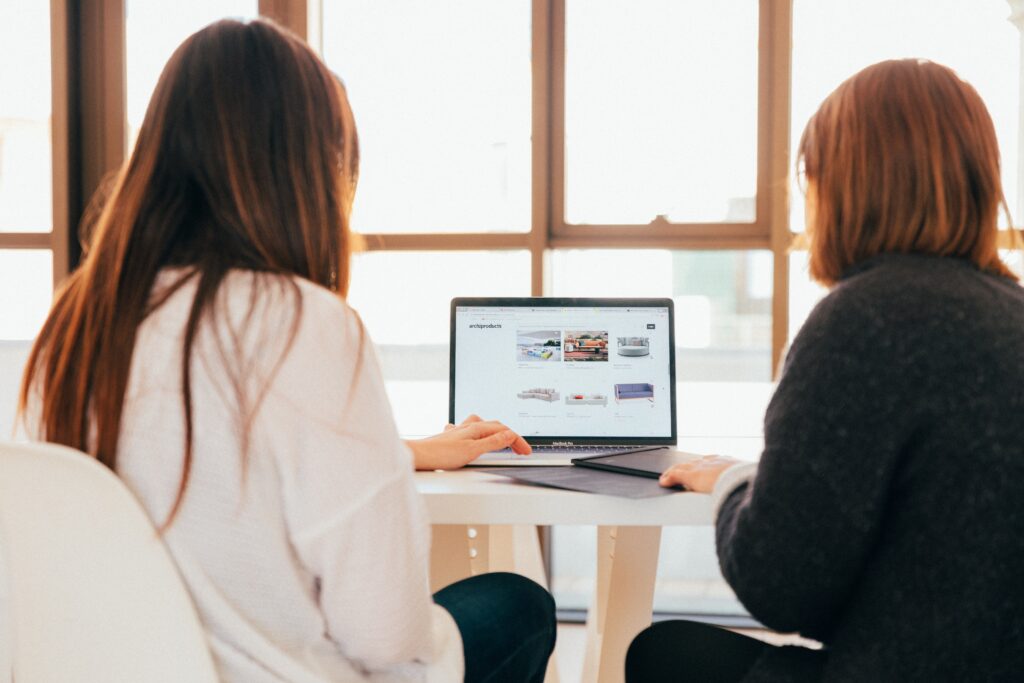 This image is property of images.unsplash.com.

1. Define Your Hosting Needs
When choosing a dedicated server web host, it is crucial to define your hosting needs clearly. First and foremost, you need to understand the purpose of your website. Are you planning to launch an e-commerce site, a personal blog, or a corporate website? Each of these purposes may require different server resources and features.
Next, it is essential to consider the expected traffic and resource usage of your website. Determine the number of daily visitors you anticipate and the amount of data transfer and storage your website will require. This will help you select a hosting plan that can handle the expected traffic and resource demands.
Additionally, evaluate your technical requirements. If you have specific software or programming needs, ensure that the hosting provider supports them. Consider factors such as the required operating system, programming languages, and database support. By understanding your hosting needs comprehensively, you can make an informed decision about the type of server and hosting plan that will best meet your requirements.
2. Determine the Type of Server
Once you have defined your hosting needs, it is time to determine the type of server that suits your requirements. There are different server options available in the market, including shared hosting, virtual private server (VPS) hosting, and dedicated server hosting.
Shared hosting is the most affordable option and involves sharing server resources with other websites. It is suitable for small websites with moderate traffic. VPS hosting, on the other hand, provides a virtual server environment where you have dedicated resources for your website. This option offers more control and scalability than shared hosting.
However, if you require optimal performance, complete control over your server, and the ability to handle high traffic, dedicated server hosting is the best choice. With a dedicated server, you have exclusive access to all server resources, ensuring maximum performance and flexibility for your website. This type of hosting is ideal for large businesses, e-commerce websites, or websites with significant traffic volumes.

3. Assess the Server Management Options
When selecting a dedicated server web host, it is essential to assess the server management options. Two main options are available: managed hosting and unmanaged hosting.
Managed hosting involves the hosting provider taking care of all server management tasks, including setup, maintenance, security, and monitoring. This option is suitable for users who prefer a hassle-free experience and do not have a high level of technical expertise. The hosting provider handles all the technical aspects, allowing you to focus on your website's content and growth.
On the other hand, unmanaged hosting gives you complete control and responsibility for server management. You will be responsible for installing and configuring software, maintaining security measures, and monitoring the server's performance. Unmanaged hosting is suitable for experienced users who prefer to have full control over their server and want to customize it according to their specific needs.
Consider your technical expertise when evaluating the server management options. If you are comfortable with server management tasks and have the necessary skills, unmanaged hosting may be a cost-effective choice. However, if you prefer the convenience of having experts handle server management, managed hosting is the better option for you.
4. Research Server Reliability and Uptime
Server reliability and uptime are critical factors to consider when selecting a dedicated server web host. Uptime refers to the amount of time a server remains operational and accessible to users. A high uptime percentage is desirable to ensure that your website is always available to visitors.
When researching hosting providers, look for guarantees on server uptime. Reputable hosts often provide uptime guarantees of 99% or higher. This ensures that your website experiences minimal downtime and remains accessible to users consistently.
In addition to uptime guarantees, check for redundancy and backup solutions. A reliable hosting provider will have redundant systems in place, such as backup power supplies and network connections. These measures protect against hardware failures and ensure that your website remains online, even in the event of unforeseen circumstances.
Reading customer reviews and testimonials can also provide valuable insights into a hosting provider's server reliability. Look for feedback from current or past customers regarding their experiences with uptime and server performance. Positive reviews indicate that the hosting provider prioritizes server reliability and provides a stable hosting environment.
This image is property of images.unsplash.com.
5. Consider Scalability and Flexibility
Scalability and flexibility are crucial considerations when choosing a dedicated server web host. As your website grows, you may need to upgrade server resources to accommodate increased traffic and resource demands. Therefore, it is important to assess the host's ability to support scalability.
Evaluate the hosting provider's options for upgrading server resources. Can you easily increase your server's RAM, storage, or processing power as your website's needs evolve? A good hosting provider should offer flexible upgrade options to ensure your website can scale seamlessly without any disruptions.
Furthermore, consider the scalability options provided by the hosting provider. Some hosts offer additional services, such as load balancing or content delivery networks (CDNs), which can enhance your website's performance and handle increased traffic effectively. These features contribute to the overall scalability and flexibility of your hosting solution.
By choosing a host that offers scalability and flexibility, you can future-proof your website and ensure that it can adapt to your business's growth requirements.
6. Evaluate Network Connectivity and Speed
The network connectivity and speed of a dedicated server web host are crucial factors in ensuring optimal website performance. When evaluating hosting providers, consider the location of their server data centers. Ideally, the data centers should be geographically close to your target audience to minimize latency and optimize website loading speed.
Bandwidth and network capacity are also important considerations. A hosting provider with ample bandwidth can accommodate high traffic volumes and prevent latency issues. Additionally, assess the server's connection speed by reviewing the host's network infrastructure and the speed of their internet connectivity. A fast and reliable network connection ensures quick data transfer and improves the overall user experience.
Before making a decision, consider conducting speed tests or reviewing performance benchmarks to gauge a hosting provider's network connectivity and speed. This information will help you select a host that can deliver optimal performance and ensure a seamless user experience on your website.
This image is property of images.unsplash.com.
7. Examine Security Measures
Security is of utmost importance when selecting a dedicated server web host. Assess the security measures taken by the hosting provider to protect your website and its data.
First, evaluate the physical security measures in place at the data centers where the servers are located. The data centers should have stringent access controls, such as biometric authentication and surveillance systems, to prevent unauthorized access to the servers.
Next, check if the hosting provider offers software and firewall protection to safeguard your server and website from cyber threats. Look for features such as intrusion detection systems, regular security updates, and malware scanning. These measures ensure that your website remains secure and protected against potential attacks.
Consider data backup and disaster recovery options provided by the hosting provider. Regular backups of your website's data are essential to mitigate the risk of data loss. A reliable host will have backup solutions in place, such as automated backups and off-site storage.
By thoroughly examining the security measures offered by the hosting provider, you can ensure that your website is well-protected against security threats and potential data loss.
8. Review Technical Support
Technical support plays a vital role in your hosting experience, especially when you encounter issues or require assistance. When evaluating hosting providers, consider the level of technical support they offer.
Determine the support availability. Ideally, the hosting provider should offer 24/7 support, ensuring that assistance is available whenever you need it. This is particularly important if your website caters to a global audience and operates in different time zones.
Assess the support channels provided by the hosting provider. Popular options include live chat, email, or phone support. Ensure that the support channels align with your preferred communication methods.
Consider the response time and expertise of the support team. A prompt response to your queries or issues ensures minimal downtime and a quick resolution to any problems you may encounter. Additionally, skilled and knowledgeable support staff can provide effective solutions and guidance when you need technical assistance.
Reading customer reviews and testimonials can reveal insights into a hosting provider's technical support quality. Look for positive feedback regarding the support team's responsiveness and expertise. Choosing a host with reliable and efficient technical support is crucial for a smooth hosting experience.
9. Compare Pricing and Plans
While pricing should not be the sole determining factor, it is important to compare pricing and plans offered by different dedicated server web hosts. Consider the cost of various hosting packages and evaluate what is included in each plan.
Examine the resources and features provided in the hosting plans. Assess the server specifications, such as CPU, RAM, storage capacity, and bandwidth allocation. Determine if the hosting provider offers additional features, such as a control panel, SSL certificates, or domain registration.
Comparing the overall value for money is crucial. Look beyond the price tag and consider the quality of service, server performance, and the reputation of the hosting provider. A slightly higher-priced plan may offer better features, superior support, and a more reliable infrastructure, providing greater value in the long run.
By comparing pricing and plans, you can choose a hosting package that aligns with your budget while meeting your requirements effectively.
10. Research the Host's Reputation
Before finalizing your choice, it is important to research the reputation of the dedicated server web host. Check customer reviews and ratings to gain insights into other users' experiences with the hosting provider.
Pay attention to the feedback regarding server performance, reliability, customer support, and overall satisfaction. Positive reviews indicate a hosting provider's commitment to delivering an excellent hosting experience. Additionally, consider if the hosting provider has industry experience and a good track record in the hosting industry.
Look for certifications or awards that the hosting provider has received. These accolades indicate recognition and validation of their service quality and reliability.
It is essential to choose a hosting provider with a solid reputation to ensure that you receive reliable service, exceptional support, and a hosting experience that fulfills your requirements and expectations.
By following these steps and thoroughly evaluating your hosting needs, technical requirements, and other important factors, you can select the right dedicated server web host that meets your specific needs. A reliable and high-performing hosting provider will ensure that your website operates efficiently, allowing you to focus on growing your online presence and achieving your goals.