If you're relatively new to your ecommerce adventure, you've likely been inundated with marketing terms — pay-per-click, search engine marketing, user generated content, SEO, and more. 
Figuring out a strong advertising mix is an important part of growing your store, but there's another side of growth that you don't pay for — organic traffic. Today we're going to dissect the basics of organic vs. paid traffic and get you started on a path towards generating natural interest and momentum in your store. 
What is organic web traffic?
Organic web traffic is generated when someone clicks through to your site from a search result (on platforms like Google, Bing, etc.) that you didn't pay for. While programs like Google Ads let you pay to show up when someone types in a relevant term, search engines also publish thousands of results that are unpaid. These can generate natural (organic) traffic. 
There are other kinds of unpaid traffic that, while not the same as organic traffic, are the result of efforts that can also have a positive impact on organic traffic. Some of these include direct traffic (when someone types in your URL manually), referral traffic (when someone clicks on a link from another website), and social traffic (visits from social media sites). 
So we're also going to discuss other forms of unpaid traffic and how working to boost these can contribute to your organic traffic goals. 
Why is organic web traffic valuable for online stores?
Once you know that organic traffic isn't the result of advertising, you can probably see why it's such an important thing to pursue. It sounds free. 
But, to be clear, generating organic traffic takes a lot of work. Whether it's your own time or you hire a team, it requires an investment to achieve. However, once you have established success, you can enjoy traffic without ongoing advertising costs. Your business can operate more independently with less reliance on ad platforms. 
Here are some benefits of organic web traffic: 
You're not paying per click: If your organic pet treats brand shows up when someone searches, "organic dog bones," you'll pay the same price whether 100 people click through or one hundred thousand people click through — nothing. 
Independence and stability: If you're relying on all of your traffic and sales from a single ad platform or two, the future of your business is in its hands. Should you accidentally violate a policy and are no longer allowed to run ads, you'll be in a tough position. Plus, should you need to cut advertising spending for any reason, traffic that's generated organically will continue to flow to your store at the same level — visits from ads will not. 
It's a sign of a healthy business: Since it's the result of natural efforts and momentum from mentions on social media, in the press, or on other websites, growing organic traffic is one sign of a healthy business.
The leads are hot: Organic traffic brings highly-qualified visitors to your site. Rather than being convinced by an ad, these people are already actively searching for or are interested in your brand or the products and services you offer.
It helps you build trust: Organic traffic helps boost the trust consumers have in your website because they've found you naturally. There were no gimmicks or advertising tricks involved, and their online experience wasn't interrupted by a paid ad. This sets you far ahead of the competition when it comes to being seen as trustworthy and credible.
It provides long-term value: The investment you make into your organic traffic strategy will pay dividends as you eventually won't have to dole out cash for every visitor to your site. 
Remember, an organic traffic strategy is a long-term strategy. Unlike pay-per-click or other forms of advertising, you're not going to see an instant boost in visitors and sales. That's because you need time to build your presence and fulfill a content strategy that gets you in front of the right people. Organic web traffic requires some heavy lifting and patience, but once you're rolling, you can sit back and reap what you've sowed.
How to generate organic web traffic
Now that you know the value of organic web traffic, it's time to learn how you can start building an amazing strategy to harness its power. 
Work on search engine optimization (SEO)
To enjoy the benefits of organic traffic, you have to show up when your target audience is looking for you on search engines. 
This is where you hear about search engine optimization — the practice of fine-tuning your site, content, and reputation so that it shows up when people search key terms related to what you have to offer.
Learn more with our beginner's guide to ecommerce SEO.
Perform keyword research
To be successful in SEO, you must first know what you're targeting. 
Keywords are the search phrases you want to show up for. The more broad they are (e.g. "pet toys") the more traffic they can generate, but the more competition you'll face. 
To get started, you can brainstorm a list of keywords based on your product offerings, location, and other factors. Put yourself in your customers' shoes. If you were searching for a specific product or service, what would you type into the search bar? Working backwards like this can help you get a better understanding of how your customers discover you.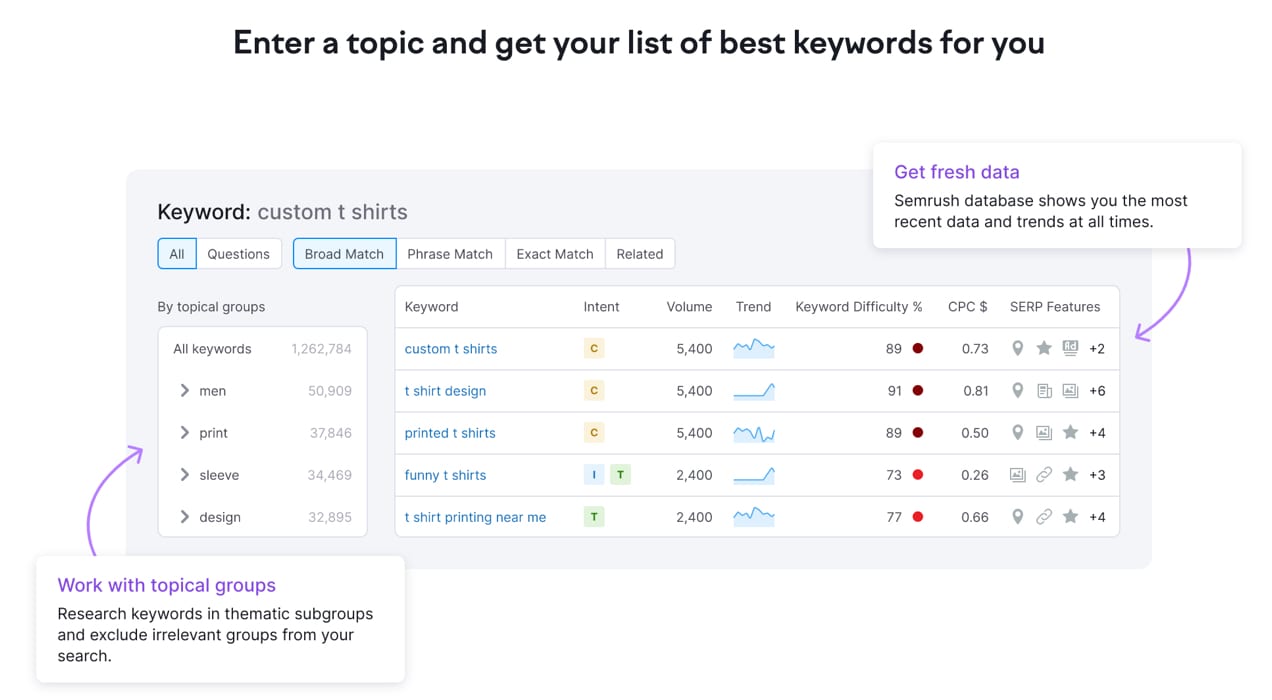 Once you have a base of ideas, you can use tools like Semrush's Keyword Magic and Keyword Overview to discover more. These kinds of tools will also help you understand how popular your ideas actually are and if the amount of competition (and thus the level of effort required) justifies the amount of traffic you'll receive. 
You can even use Google's search page or Amazon's search function to help with research. Start typing one of your broad keyword ideas and see what suggestions appear. Take the most relevant of those suggestions and run the test again. Does Google have a "people also asked" section for your keyword? What kinds of questions are there? 
Eventually, you can target hundreds of keywords. In the beginning, however, you'll want to focus on those that have lower competition. You should also consider intent. Someone searching, "average pet store revenue in 2023" might be doing a research project. Someone searching, "closest pet store to Kemper Arena," may be looking to run an errand on the way to an event. So, if you're the pet store, you want to focus on the second search. 
Find a good mix of high buyer-intent keywords, volume, and low competition to determine your first set of keyword targets. 
Focus on content
Content may just be the most important thing in the world of SEO. If you want to rank high on search engines, you need consistent, unique, high-quality content.
Why? Content is a major part of how search engines determine what your site and store is all about, and the quality of the information you're providing. Google wants to send searchers to sites that have lots of highly-relevant information. 
Blog posts and whitepapers are excellent ways to use content to help your search rankings while giving your readers engaging, valuable information. Longer-form content can demonstrate expertise and signal to search engines that visitors will be more likely to find exactly what they're looking for. Since this is the goal of search engines, long articles can be helpful. 
If you're not sure where to start your content creation, consider the following:
Start with your target keywords. Type those into search engines and see what your competitors are writing about. See what kinds of questions people are asking. Look for related searches. Create a list of article ideas based on what you find. 
Take note of questions you get on social media, in support tickets, etc. Creating content that addresses these questions and comments serves not only to boost your rankings, but gives you an on-brand resource to which you can quickly link people in the future instead of answering the same thing over and over again. 
Create gift lists that include your products. This can also help you drive sales and acquire backlinks when bloggers share your gift guides with their audiences. 
Give behind-the-scenes looks at your team, design process, manufacturing, shipping, and so on.
Write guides, eBooks, recipes, and other valuable content that attracts readership, but also features your products or services.
Running a service-based business? Learn how to create amazing content. 
Build out your product pages
Don't underestimate the value of writing strong product descriptions and product pages that perfectly capture the essence of each item. 45% of online purchasers say they visited a product detail page during purchase. 41% say it has the most significant influence on their investment.
You can increase ecommerce website traffic and conversions by optimizing your product description pages with photos, videos, reviews, and descriptions that compel your audience to make a purchase.
Putting your primary keyword in the URL of your product pages is one way to improve your search rankings. You should also add your primary keyword to section headers, page titles, meta descriptions, alt text, and page content. 
However, keep in mind that you don't want to "stuff" keywords into places they don't belong. Make sure you're adding value and writing naturally with everything you do. Both customers and search engines can tell when you're trying too hard, and it's not typically very welcomed. 
One way to generate more valuable content with naturally-included search terms is in your product description. Don't just write a sentence. Take the time to go through every detail. Share an impactful story. Quote praise from an industry article. Just don't copy/paste the same description from similar products, as search engines frown upon duplicate content. 
Learn more in our guide to product-based SEO. 
Use your target keywords
You don't want to only use keywords on your product pages and blog posts. You can incorporate these into content throughout your site and link back to relevant pages. For example, we can link ecommerce platform in this sentence to further bolster our homepage as a primary result when people like you are looking for the right tools to achieve their dreams. 
On product pages, you'll want to be specific about the keywords you use and target. On other pages, you might be more broad. For example, you might want your homepage to rank for "music equipment," category pages to rank for "Fender guitars," and a product page to rank for "Fender Player Telecaster Butterscotch Blonde."
Here are some places you should include keywords: 
Page titles
URLs
Title tags (meta titles)
H1 headings
At least two H2 headings
Within your website content and blog posts
The first 100 words of posts and landing pages
Image file names 
Image alt text
Meta descriptions
Link anchor text
Don't forget the technical side
Search engines like Google want to be assured that, if they send people to your site, they'll not only find relevant content but also have a safe, enjoyable experience. That's why search engines take technical proficiency of websites into account when determining rankings. Here are some things to keep in mind when working to improve your organic search rankings from a technical standpoint: 
Partner with other blogs and sites
Networking with other professionals and sites in your industry can lead to partnerships that help everyone involved. 
How partnerships can contribute to organic traffic
Just as you need fresh, high-quality content on your site to contribute to your SEO efforts for more organic traffic, so do other organizations around your industry. You can partner with them to accept their guest blog posts on your site and they yours. This is a great way to build links to your site, which signal to search engines that others related to your niche trust you as a source of information. Links are definitely a strong ranking signal for search engines and one of the most difficult-to-achieve aspects of search engine optimization. 
Choose your partners carefully and be transparent with your audience. Make sure your partners have the best interest of your audience in mind and that they'll follow through on their commitments. Make sure their site follows basic security and performance best practices. Linking to or partnering with spammy and low-quality sites can diminish your reputation in the eyes of your existing visitors and even damage your rankings on search engines. 
You can reach out to sites manually, but you can also use tools like HARO to find opportunities to provide value to reporters and journalists (usually through a quote or unique stat) in exchange for a link to your site. This is a great way to add credibility with search engines as many journalistic sites have strong domain authority. 
Other ways to use partnerships for unpaid traffic
As a bonus, links on partner sites will inevitably get clicked and generate referral traffic. And, as long as you didn't pay for the placement, it's unpaid traffic. 
You might also partner with non-competitive companies in a similar niche to do joint giveaways or embark on other cross-promotional efforts. This can generate highly-relevant, unpaid referral traffic all without running a single ad. 
Use social media 
Social media is a known marketing tool for stores, but how does it contribute to your efforts for traffic to your site itself?
Social media and organic traffic 
There's been some debate over whether social media impacts SEO. Search engines continually update their algorithms and have put more or less emphasis on social media at various points. 
Currently, social media is not generally considered to be a major ranking factor itself. However, using it to grow your presence in a community can only serve to help with things we discussed in the last section, like generating press mentions, securing partnerships with other sites, and other things that do help improve your standing in the eyes of search engines. 
Think of social media as a great tool to earn unpaid traffic and as a supporting element to improve organic search traffic as well. 
Social media as a source of unpaid traffic
Anywhere members of your target audience gather presents an opportunity to reach them in a helpful, non-intrusive way and receive unpaid traffic to your store. There's perhaps no easier place to do this than on social media. 
There are highly-active Facebook groups for almost every niche interest. There are TikTok LIVE sessions with creators, enthusiasts, and experts from around the world. Popular hashtags on Twitter and Instagram exist for young and old alike. 
In fact, there are so many opportunities that you may not know where to start. We created a guide to help you choose which social media platforms are right for your business. Learn about key demographics using each platform and the kinds of content you can post on each one.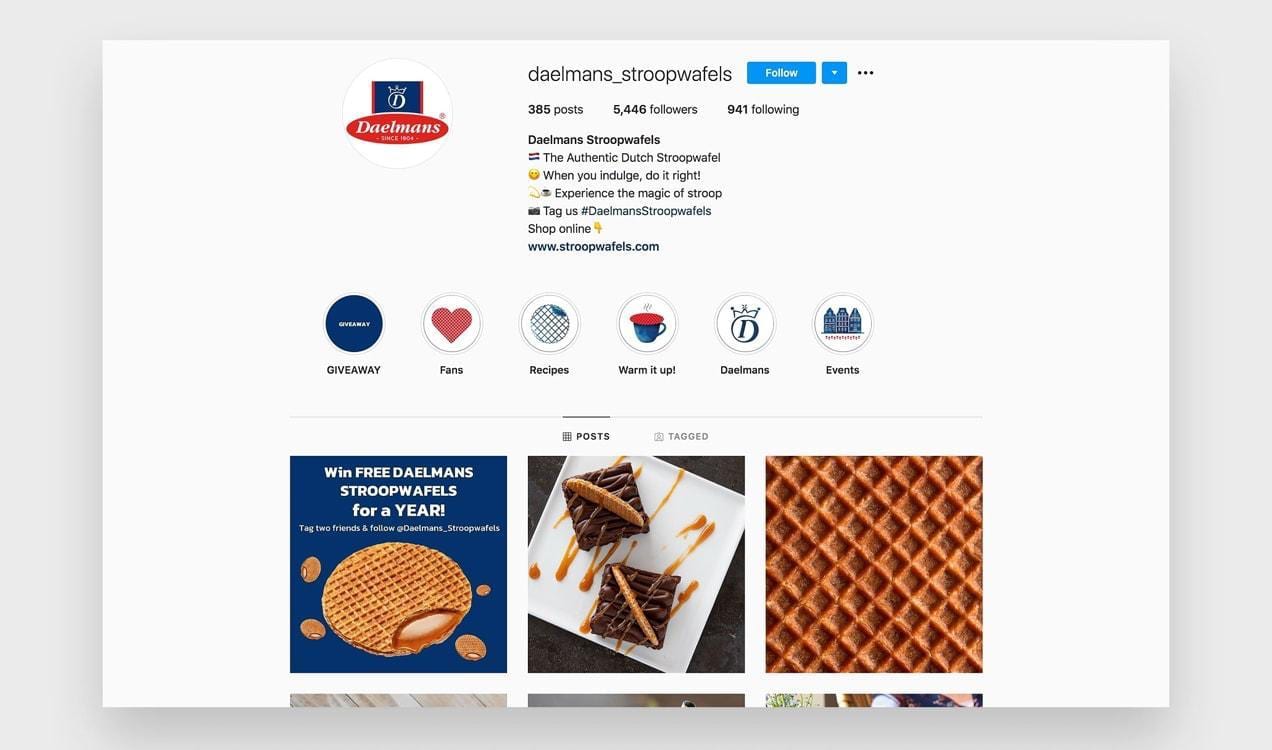 Of course, every entrepreneur's dream is to create a viral post that leads to record-breaking traffic. While it's possible, it's likely a better strategy to focus on consistent progress. See what kinds of content your audience engages with the most and create your own to add value to the community of people you want to serve. 
Focus mostly on adding to the experience and only a little bit on selling. You can promote the content you created for SEO on your site through social media. You can create memes, live videos, and unique media just for social channels. You can comment on others' posts. And, if you really need a boost, partner with an influencer to get more eyes on your profiles. Just note that most influencers work for payment of some kind, so you might not consider traffic from this to be "organic."
You might even create your own Facebook group or separate profile on other platforms that's all about community and providing helpful advice or content related to your target niche. 
As you build a following, it is okay to promote your newest products or sales. Just don't make it the focus of your profile. You can use promotions to grow your audience by asking people to share, like, or comment on your posts to receive a coupon code, special discount, or chance to win a giveaway.
Over time, you'll be able to check your analytics and see that social media is sending you hundreds of thousands of visitors per month — not only from your own posts but also those of loyal fans spreading the word about why they love what you do. This is natural, unpaid traffic from social media. 
Track your traffic
Keeping track of your site traffic is crucial. You need to know what's working and what's not. Plus, it can serve as encouragement since, with consistent effort over time, you'll likely see traffic from search engines, social media, and other organic sources grow. 
Analytics tools can also help you understand how people behave once they get to your site. What are they most interested in? How can you improve the experience so more people take a desired action — signing up for your email list, buying a product, or something else. 
There are a number of ways you can track stats, and you may want to use more than one. Jetpack Site Stats can help you track essential information, but Google Analytics is the most prolific and most powerful free solution. It will break down traffic by the types we've discussed in this article (and more!) — organic search, referral, and social. 
As your store grows, understanding your stats becomes more and more important. Learn more about how to track your marketing activities.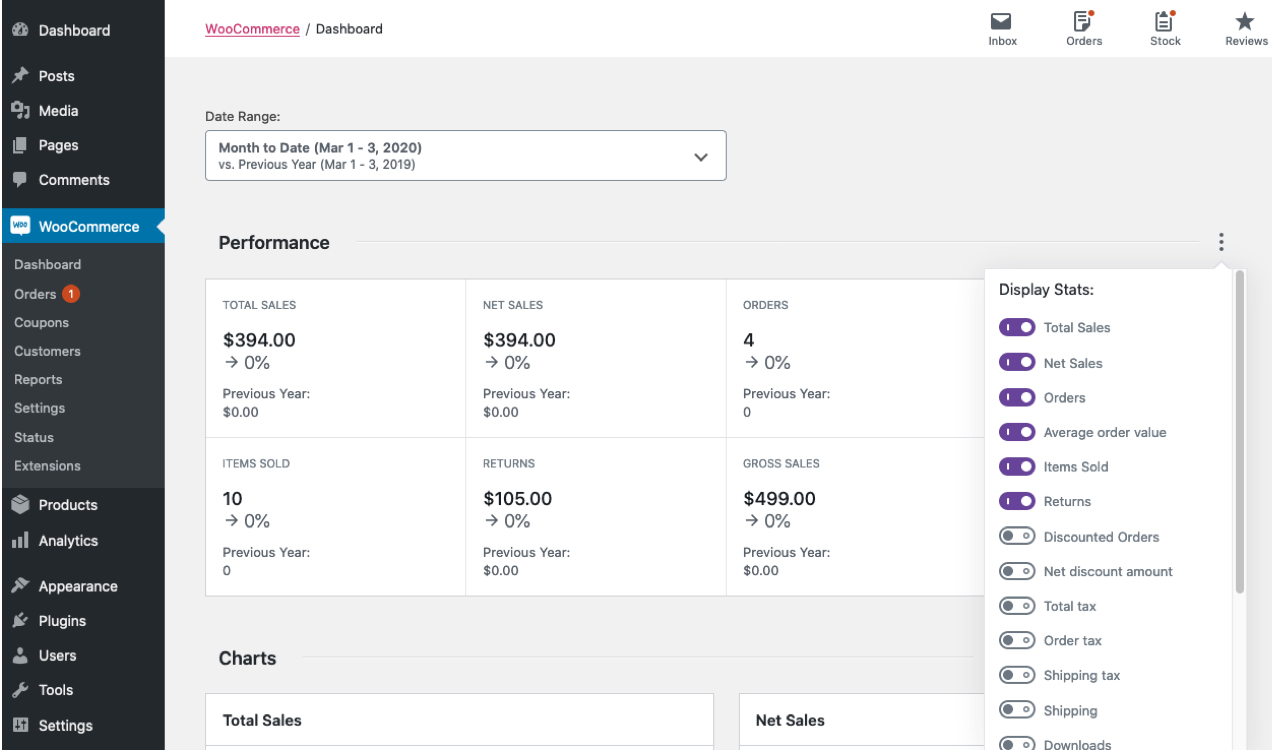 Beyond site traffic, WooCommerce Analytics helps you keep tabs on key information to understand your store's health and make informed decisions for future growth. 
Grow your organic traffic 
Advertising is great, and you'll probably never stop paid promotions completely. However, growing more natural sources of traffic provides a level of independence from third-party platforms and is important to the long-term health of your store. 
This kind of traffic is truly earned through hard work, building value, and contributing to community. Earning unpaid traffic is a key part of reaching a high level of profitability — and personal satisfaction — with your business. 
It's not instant, but it's totally worth it. If you haven't already, take your first small step today.