Another Black Friday and Cyber Monday (BFCM) will be here before you know it. Now's the time to run sales, do some serious marketing, and get the word out about your discounts. 
You probably already have a never-ending list of tasks. What you don't have is time  — time for marketing, time for site improvements, or time to create another dance for your TikTok page (well, maybe you have time for that).
We get it. 
We've been there, and we know that the days leading up to BFCM are vital to closing out the year strong.
Whether this is your first BFCM or you're a seasoned pro, there are always ways to improve your strategy to ensure a successful weekend.
So if you've put things off a little too long, here's a quick list of some BFCM planning that can still be done — even if things are coming down to the wire.
Decide the sales you're going to run
Think about your sales goals for this year. If you're unsure where to begin, you can start by looking at your inventory for inspiration.  
Do you have an abundance of a few products? If so, make these part of your Buy One, Get One Free deal to make room for merchandise in the new year. 
Are you looking to increase the average order value of each customer? Consider adding a free gift or bonus discount for purchase amounts above a certain threshold. 
You might also find it helpful to create discounted bundles with the Frequently Bought Together extension. This will highlight popular pairings on each product page and offer a discount if the items are bundled together in the same cart.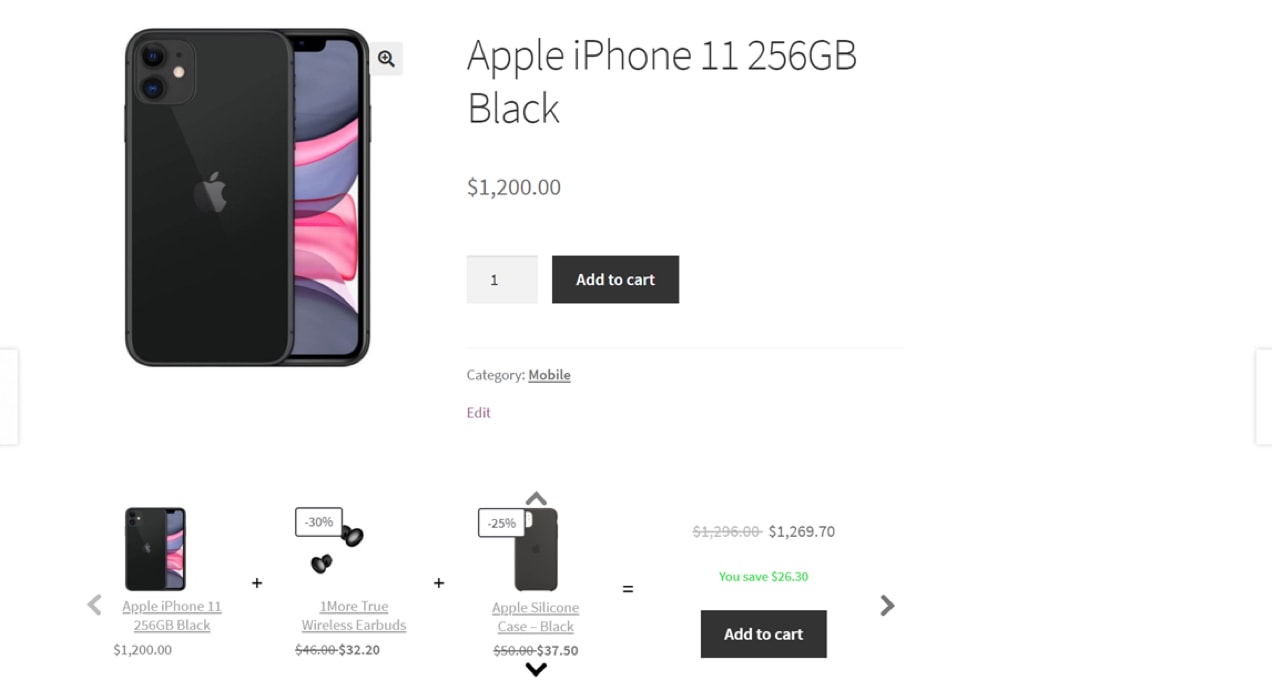 If you're trying to decide what items to discount, take a look at your store's trends in the past year. What items have been in high demand? Choose to put those items on sale. 
Set up all your discounts 
You can easily use the built-in coupon management functionality to designate fixed cart discounts, percentage discounts, or fixed product discounts.
Want to reward customers with special vouchers or coupons for future use? The Smart Coupon extension makes it possible to create customized vouchers to gift customers. 
Then, drum up anticipation by scheduling the start of discounts down to the minute with the PW Sales Scheduler. To further encourage customers to purchase a product, clearly state the expiration date and time for the discounts. In addition, you can apply your sales to entire categories of products, which is perfect for store owners looking to clear out inventory. 
Announce your sales
After deciding which products to discount and the kinds of sales you're going to run, you need to get the word out to new and returning customers. Here are a few ways to announce your BFCM sales:
Share on social media: Share information about your sales on all your social media channels. Make a video on Tiktok, run ads on Facebook, post a photo to Instagram, add a graphic to Twitter — do whatever it takes to spread the word. 
Feature BFCM in your email newsletter: Remind your existing customers about the upcoming sales. You can even offer a small discount to new customers who sign up for your newsletter in the days leading up to your sale. 
Set up remarketing ads: These ads target customers who've already been to your website. Use them to remind previous visitors about your sale and any discounts you're offering. The goal is to move people to return and make a purchase. 
Test your site's functionality 
It would be a shame for a customer to make it through all the stages of your website's sales funnel, only to abandon their cart because of a faulty checkout. Simplify your checkout process by taking steps like removing unnecessary fields and putting everything on one page. 
And the process not only needs to be simple, but it also needs to be fast. If a site takes more than 3 seconds to load, 40% of visitors will abandon it. Site speed is crucial all year long, but especially during your Black Friday and Cyber Monday sales when there's lots of competition and probably a strain on your site resources.
A complete overhaul may not be necessary, but there are a few things you can do to improve your site's speed and ensure it can handle the increase in traffic:
Incorporate lazy loading: Most eCommerce stores have lots of images, but you don't need to load them all simultaneously. Implement lazy loading to only show the images that are currently on the user's screen. 
Set up a CDN: If your shop caters to customers from around the world, a WordPress CDN is non-negotiable. A CDN copies the files from your host and serves them from a globally distributed network. Visitors are shown files from locations closest to them, making your website load faster. 
Upgrade your host: Review your hosting account to make sure it can handle the needs of your website. As your store grows, you may need to upgrade your plan to handle larger spikes in traffic. 
Check your site on mobile devices: Your site might look fine on your devices, but double-check the functionality on mobile, desktop, tablet, and various types of browsers. Fix any loading or visual issues that arise. 
Improve your security: An influx of traffic during BFCM is the worst time for your site to crash. Even if you're confident in your security, you should give it an extra digital wall of protection. Review your WooCommerce security basics or install Jetpack's WordPress security package to get comprehensive coverage in minutes.
Advertise your sale on your site 
Make it easy for customers to know what items are on sale and when your discounts start. 
Advertising your sale can be done in a few ways:
Set up ad tracking 
To prepare for your BFCM sale, it's best to advertise on multiple platforms to reach a larger audience. You'll want to know which ads are resulting in the most sales, so set up ad tracking to measure conversions. 
The WooCommerce Analytics Dashboard is a great place to start. Once you've mastered the basics, you'll want to move on to advanced measurements using Google Analytics. Follow our guide on tracking your eCommerce marketing to learn how to find the exact origin of sales, which sources give you the most revenue, and what's stopping customers from completing their purchases. 
Set up abandoned cart emails 
To bring back customers who leave without making a purchase, put an abandoned cart strategy into place:
Send follow-up emails: A simple "hey, you left something behind!" message does wonders to remind customers about forgotten purchases. To save time, automate your follow-up emails with MailPoet's abandoned cart email functionality. 
Offer free shipping: One of the most common reasons for cart abandonment is unexpected costs, like shipping. Plus, free shipping incentivizes larger purchases, makes customers feel like winners, and simplifies cost calculations. So close the sale and stop abandoned carts by offering free shipping from the start.
Simplify your checkout process: Use the WooCommerce Payments extension to let returning customers save their information. If their financial information is all ready to go at checkout, they won't need to go hunt down their debit card or talk themselves out of a sale. 
Plan now for Black Friday and Cyber Monday success 
The 2021 holiday season is shaping up to be a big sales week for WooCommerce stores everywhere. So start planning now to build on your relationship with existing customers and win over new ones. 
Although you don't have much time, all of these tweaks to your eCommerce store can be done quickly. The best part is — long after BFCM sales have gone, your store will reap the benefits of all the changes you've made.