Mobile marketing is distinct from traditional eCommerce marketing simply because of the device customers are using to find and access your online store. It's well known by now that your site should be mobile optimized. But effective mobile marketing goes much further than that.
Here's why:
Mobile users need and expect a different experience than they would need or expect on a desktop or laptop. 
That means your mobile marketing needs to take advantage of certain tools and techniques that work especially well on smartphones. We'll talk about a few in a bit. But just to give you an idea, your strategies around mobile marketing should include email marketing, SMS, and social media — anything that can be accessed and used on a smartphone. 
In terms of eCommerce, mobile purchasers make up about 40% of total sales. That's over $350 billion, and this is expected to increase in the coming years. People spend hours every day looking at their phones because, unlike computers, they take them everywhere.
Here are seven aspects of mobile marketing that you can implement to attract and convert more traffic to your store:
1. Use email newsletters and automation
Email newsletters are particularly amenable to smartphones because responsive designs can fit the technology perfectly. It's an effective way to stay in touch with your customers and leads, keep them informed, deliver valuable content and relevant offers, serve their needs, and make them feel special. 
Plus, 68% of emails are opened on mobile devices, because for many, it's more convenient. 
And by incorporating email automation into the mix, you'll deepen the connection with your customers without having to spend more time doing it.
Any time someone fills out a form, buys a product, asks a question, abandons a cart, or takes another action on your eCommerce store, you can set up automated emails to immediately reply. A few examples include welcome emails, onboarding series, special offers, abandoned cart emails, and many other communications. 
If you're not sending email newsletters and other email communications, you're missing an easy opportunity to keep mobile customers engaged and active. Why? Because even if your customers are waiting in the school pickup line, sitting at the barber shop, or commuting on the subway, they can read your emails and purchase your products. It's all about meeting them where they are.
And a load of positive reviews can help new customers feel more confident when making a decision. You want to collect as many as you can. One great way to do this is by setting up an automation to ask for reviews through email. 
MailPoet empowers WooCommerce store owners to create effective email newsletters and automations. And the editor ensures that your emails look great on devices of all types and sizes. Short on time? Take advantage of pre-built templates for a variety of eCommerce scenarios. See how MailPoet can help boost your mobile marketing communications with email. 
2. Create video marketing and ads
When it comes to smartphones, video is king. Reading lengthy text on smartphones will probably never be as appealing as watching a video. 
You can put videos on social media and use them to drive existing followers to your store or promote your videos on platforms like YouTube to attract new ones.
And embedding videos on your own site can turn browsing visitors into paying customers. How? You can use videos to explain the features of your product or demonstrate how to use it. You can share customer testimonials that show just how helpful your items are. Or you can share behind-the-scenes looks that showcase your amazing team or eco-friendly materials.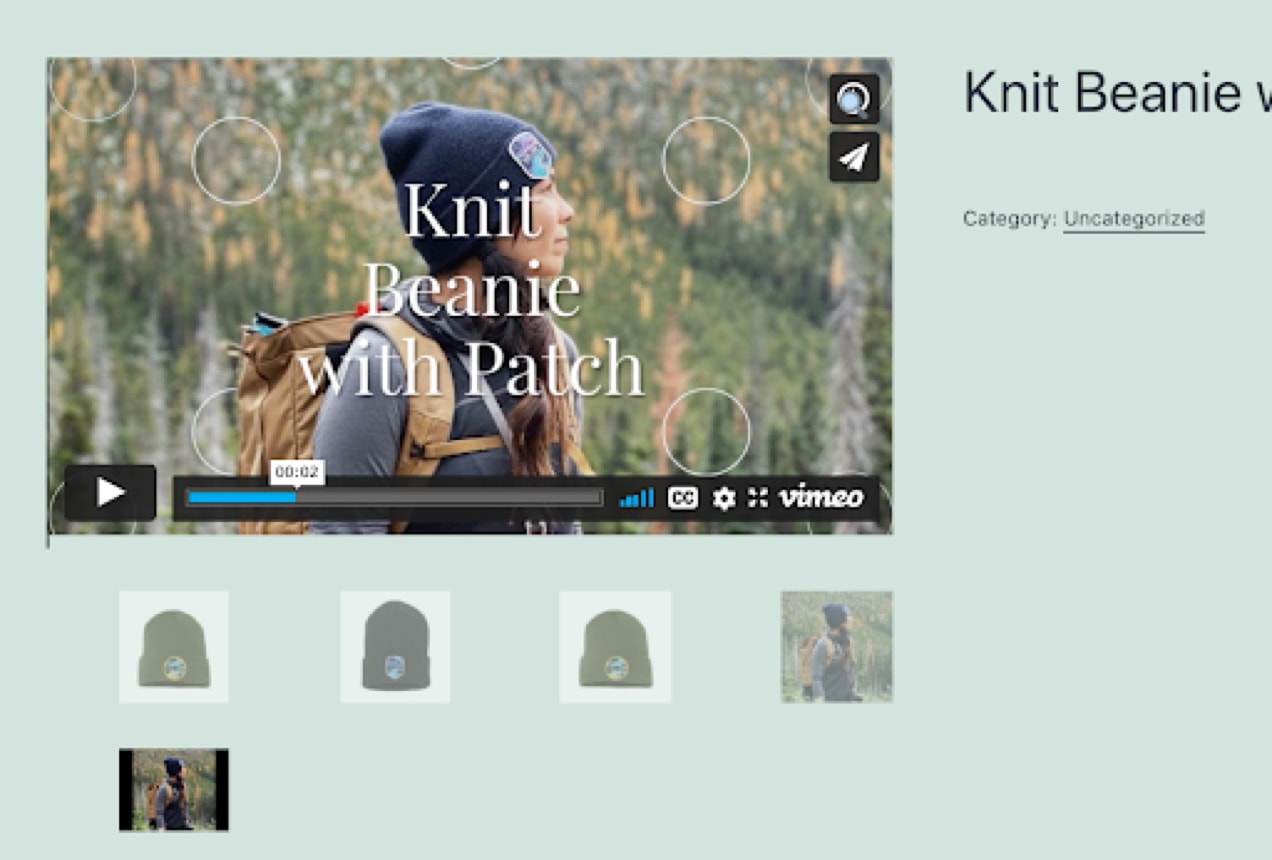 The Vimeo for WooCommerce extension simplifies the video creation process for eCommerce stores. One of the best benefits of this extension is that it can turn your product images into a video. That means, your product pages become like a video catalog, and without having to film anything! 
That's the fastest video you'll ever produce and they look amazing on mobile devices. 
3. Optimize for voice search
This one's particularly unique to mobile marketing. When you're not in front of a desk, it's much easier to talk to a phone than to type on it. Voice search has thus become quite popular, and with tools like Siri and Alexa, a regular part of many people's lives.
This affects the types of blog and content pages you produce, for several reasons.
First, people tend to use voice search for answering simple questions and finding basic information. So, it works well to connect people with blogs that provide that kind of information. 
Thus, you may want to retitle some of your pages, or create new ones, around the long-tail, conversational style questions people tend to use with voice search. 
It might be wise to include a few FAQs on more of your pages related to the content on that page. You could also use questions in more of your H2 and H3 subheadings.  
For example, a bookstore could include a heading in the form of a question someone might ask — like "What are the best books to get first time parents?" — followed by a list of five best-selling options. 
Another way to take advantage of voice search habits is to create interview style blogs, or even just transcribe any video and podcast interviews you may already have, because that text will be filled with natural, conversational-style questions that people tend to use in voice search.
4. Create display ads
Banner ads tend to not do very well on desktops because they get lost among all the other content on the page. But with less screen space on mobile devices, your display ads may get more attention. 
Either way, you can create display ads and target them to people while they browse social media or play their favorite mobile game. These work great for remarketing to previous site visitors or, when targeted correctly, helping you find new prospective customers. 
Learn more about creating a display ad campaign. 
What are people doing on their smartphones three to four hours a day? Many are spending quite a bit of that time on social media. 
Are you posting on the networks where your target audience is most likely to be? 
This is a great place to push out videos, special offers, blog posts, valuable problem-solving tips, and other sharable content. Consider including humor, such as memes and funny GIF animations, when appropriate. 
There are hundreds of different platforms to choose from, but your best option is to select just a few to focus your energy on. This should be based on the kind of store you run and your target audience. There's a strategy behind this choice, so you may want to read our article on how to choose the right social media platforms for your brand. 
Social media isn't just about pushing sales to new people — it's also a great way to communicate with your existing audience to stay top of mind, reinforce your brand's value, and gather feedback to shape the future of your brand. 
Ready to become a social media pro? See nine ways to use social media for eCommerce. 
6. Use AMP for your blog posts
What's a major hindrance to effective mobile marketing for eCommerce? Page load speed. Why? Because mobile is all about convenience. Convenience means fast. 
Even mobile optimized pages usually falter here. Many pages take much longer than three seconds to load, which is about how long people are willing to wait.
In other words, the longer your pages take to load, the more engaged visitors and sales you'll lose. Especially on mobile devices. 
The AMP project — which stands for 'accelerated mobile pages' — provides a way to structure your blog pages and other pages so they load faster on mobile devices.
The average load speed for AMP-style pages is under a second. That's fast — about four times faster than typical mobile pages.
AMP pages also deliver a smoother, less clunky experience. Scrolling is more seamless and pages don't load in annoying chunks, one part at a time. This will also improve your SEO, because page load speed is a ranking factor with Google.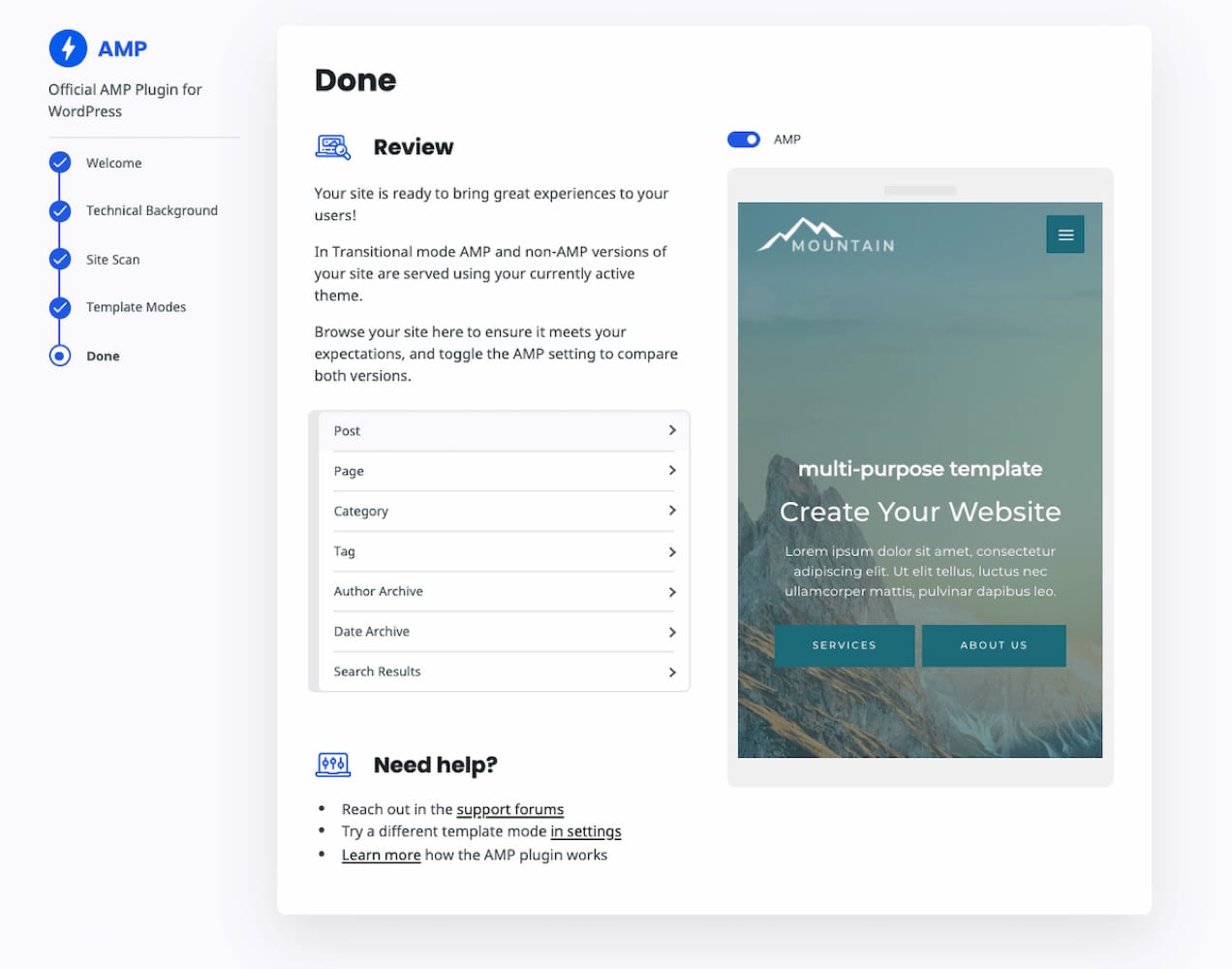 The best news is that you may not have to spend thousands on a developer to help you. There's an AMP plugin for WordPress that helps you convert your pages to this format. Learn more about the AMP plugin.
7. Use SMS marketing
SMS marketing works extremely well on mobile devices because pretty much everyone opens and reads text messages.
While there are a variety of marketing messages you can send via text, even just sending helpful customer service automation texts can be greatly appreciated by your customers.
For example, you could send a text message any time a customer's order status changes. They could be told their order is on hold, their order is being processed, their payment has been refunded, their order has shipped, etc. Note that, as with other marketing techniques like email, you'll need to receive customers' permission before reaching out via text.
The Twilio SMS extension makes all of this possible, and also sends store owners texts when an order is placed.
Track your mobile marketing stats
Lastly, as you launch and expand your mobile marketing eCommerce plan, you'll want to know how well it's working. In your WooCommerce dashboard, you can view many key store metrics using WooCommerce analytics.
But you can take things further and view mobile-specific stats with Google Analytics. Track individual ad campaigns, see how users flow through your site pages, understand which pages cause them to leave, and even monitor the exact revenue various ad campaigns and traffic sources are responsible for. 
As you grow, knowing your numbers will become even more important. Learn more about advanced Google Analytics for eCommerce stores. 
Think mobile first
You may already be using a number of these mobile marketing techniques. If you are, this is a good reminder to keep doing them. But if you're missing or faltering on things like video, social media, or SMS, take the time to refocus so you can attract, engage, and convert more customers and leads who find your store on their mobile devices.