10
Nov
2023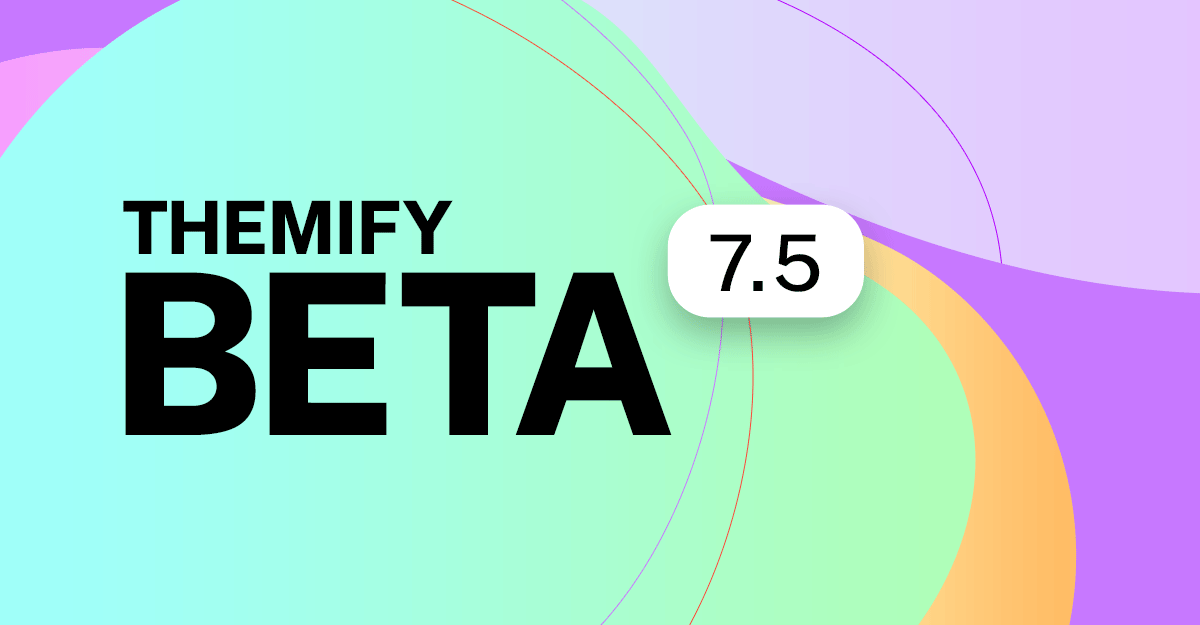 When Themify breaks out of silence, you know something big is about to be released. Over the past few months, we've been quietly working on another major update. Today, we are thrilled to announce the Beta version of v7.5. This new version features significant improvements in backend Builder data handling and performance. On the frontend, you can now nest modules inside Accordions and Tabs. Additionally, you can nest unlimited subrows, which were previously limited to one subrow. Last but not least, we've added the backend mode on the frontend Builder. Try the Beta version (free) to explore these new features, and let us know what you think.
Nesting Modules in Accordions & Tabs
In the past, to nest modules inside accordions/tabs, you would have had to create a Layout Part and then insert the shortcode into the accordion/tab content. Now, you can drop modules directly inside the accordion/tab content area. This utilizes the subrow logic, allowing you to change the grids and add additional styling to the layouts of accordion/tab content.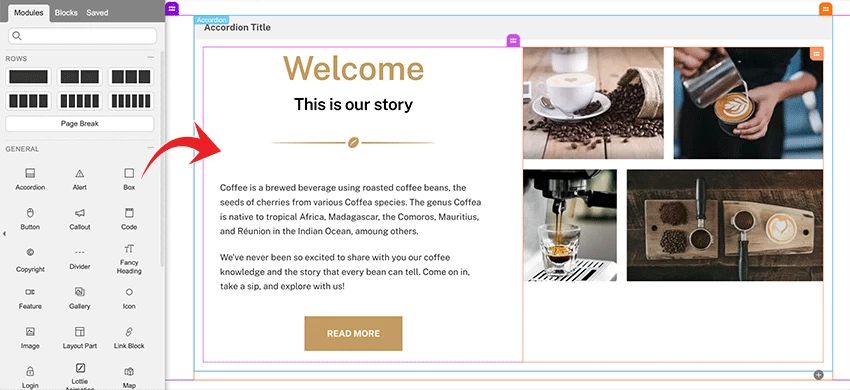 Unlimited Subrows
With the new version, you can nest an unlimited number of subrows. Each subrow can have its own grid settings and styling. This new feature provides more flexibility to create complex layouts without being restricted to just one subrow.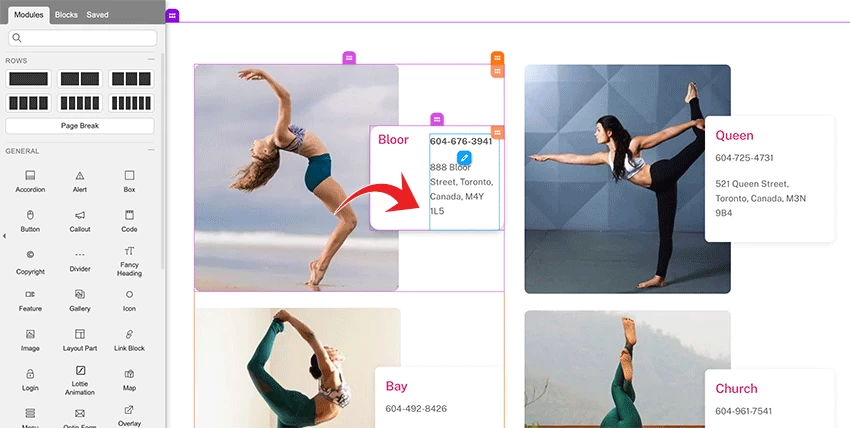 Inline Edit/Delete for Repeatable Items
When you hover over repeatable items such as Buttons, Icons, Tabs, and Accordions, you will see a small edit and delete button. These inline edit/delete buttons allow you to quickly add or delete repeatable items without having to open the module option lightbox. It's a nifty time-saver.

Backend Mode
If you are a backend editor fan, you will like the backend mode on the frontend. You can quickly toggle between frontend or backend mode in the frontend Builder. The backend mode comes in handy when you have a large layout, as it can reduce the cumbersome task of dragging large modules around.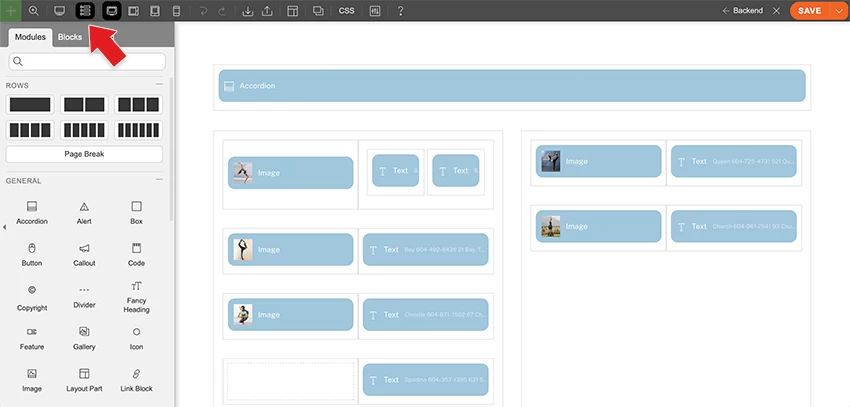 Download & Try Themify Beta (FREE)
To get a first-hand experience of our upcoming new version, try out the beta version for free. Follow the instructions below to install the Themify Beta theme and let us know your thoughts on the new features.
Download the themify-beta.zip theme (don't extract the zip file).
Go to your WordPress site > wp-admin > Appearance > Themes > Add New, upload the themify-beta.zip theme, and activate it.
IMPORTANT NOTES:

Do not use the beta version on any live site, as it has not been finalized yet.
Do not use it with any Builder Addons, as the addons need to be updated along with the new version.
Do not use with Builder Pro, as it also needs to be updated.