07
May
2021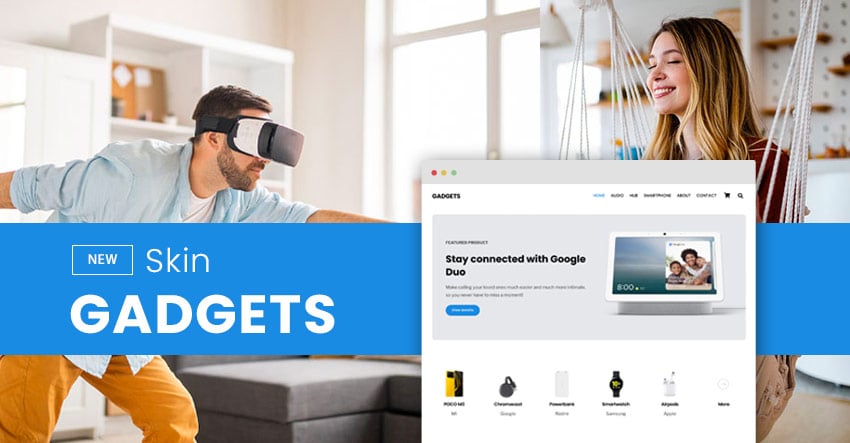 In this modern age, people are very dependent on tech products and gadgets, as well as, the ease of being able to purchase them online. That is why we are so excited to introduce the new Gadgets skin to help build your eCommerce site. Whether you are selling electronic devices, gadgets, smart technology, smartphones, or all of the above, this theme will help you create a powerful shopping platform for your customers. Available in Ultra, Shoppe and Builder Pro, you can view the demos below:
Demos:
The Gadgets skin offers a very sophisticated and clean look for your website, which has everything you need to start your shiny webshop, with the ability to further customize to your liking. With the ability to feature and highlight specific products on the home page, without it being overwhelming, you are well on your way to guaranteed solid sales. Also, products can easily be categorized in separate pages to provide a better shopping experience for customers.
Try the new Gadget skin now and create your eCommerce site to make selling gadgets and tech devices a reality!