It's that time of year when online shopping is at its peak and your digital storefront is at its busiest. While you're busy keeping up with orders and staying ahead of the holiday game, set aside a little time for a few simple things you can do to carry holiday sales momentum into January and beyond. 
Follow up with email
Turn your casual holiday shoppers into loyal fans by building a relationship with them over email. When you get in touch with high-quality content tailored directly to them, you can show them that you value their repeat business.
Consider:
Thanking first-time purchasers with a warm welcome email, discount code, or other special offer that motivates them to come back for more.
Encouraging shoppers who made a holiday purchase to return for something else from a curated list of related products.
Inviting visitors who abandoned their cart to finish their transaction with gentle reminders or even additional incentives.
Getting in touch with past customers who didn't make a holiday purchase this year with special offers to inspire them to re-engage with your shop.
Sound like a lot to keep track of? All of these follow-up emails can be automatically generated and sent using MailPoet. Set up rules for contacting customers and your suggestions and offers will be sent automatically without you having to lift a finger.
Retarget, retarget, retarget
It often takes multiple exposures to your brand before customers make a purchase, so the sooner you begin to target them directly, the better. The best way to get in front of potential buyers multiple times is through retargeting. 
Retargeting uses tracking pixels placed on your website that follow visitors throughout their online browsing and keep track of their interests and behaviors. Ad campaigns tied to these pixels can then be set up to focus on people who visited specific pages on your website but didn't make a purchase. 
Make sure you've set up the relevant pixels for all your advertising platforms before the holiday season begins so you can gather as much data on shoppers as possible. When the shopping rush begins to slow down, it's time to put all that pixel data to use. Set up ad campaigns on sites that make use of your particular pixel data, like Facebook and Instagram, Google Ads, or LinkedIn Ads. 
If Google Ads and Google Shopping are a priority for your store, you can make setup and management easy by using the free Google Listings & Ads extension. With Google Listings & Ads, you can integrate with Google Merchant Center and list products for free in Google Shopping, run paid ads, and review performance all from within your store's dashboard.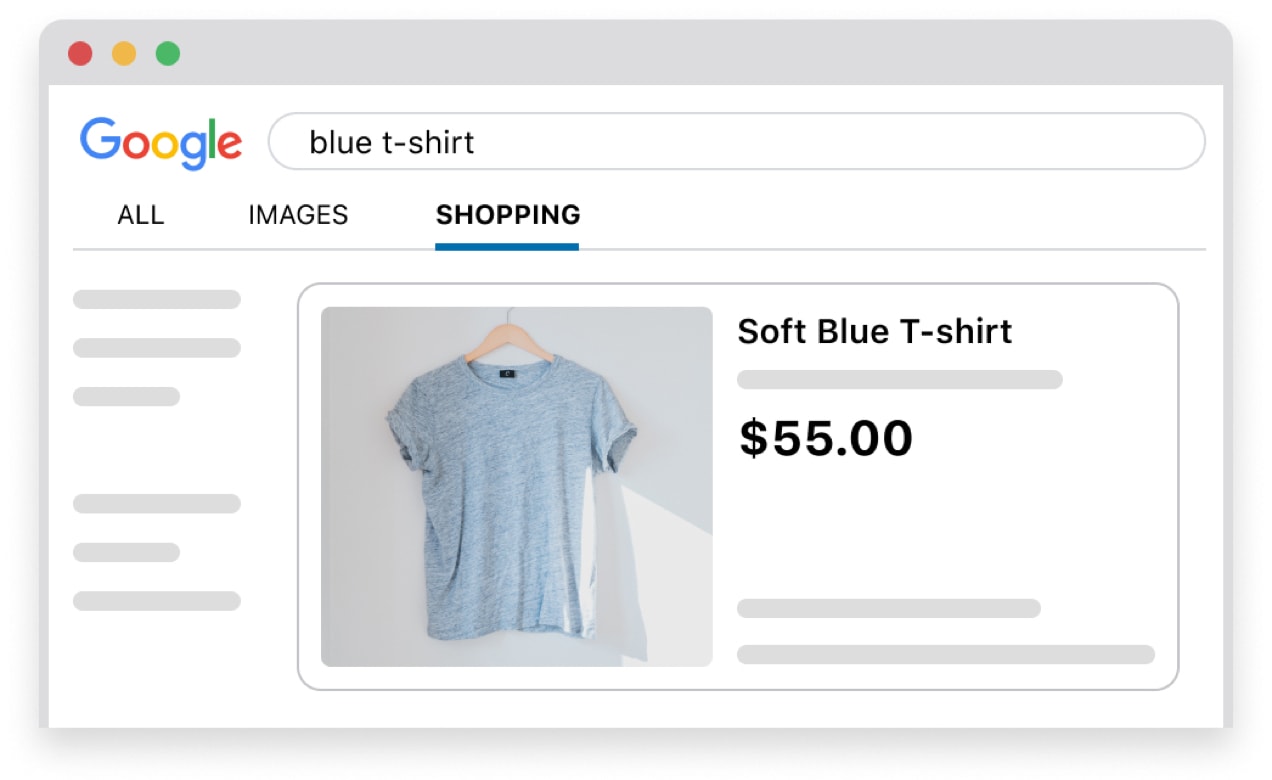 Online advertising rates are usually lowest from January through May, so now is the ideal time to plan any ad campaigns. But it's an especially good time to retarget shoppers that have already been to your site and give them that extra push to buy. 
Extend offers into the new year
Customers may have holiday burnout, but they never get tired of a good sale! With lots of gift card money in play and regular shoppers looking for an opportunity to save, January is a great time to extend that holiday momentum by offering discounts that entice online customers to visit your store.
Target your online marketing towards the new year by pivoting your messaging. Creative marketing tactics you can try include:
Extending holiday sales as winter clearance sales.
Running sales tied to winter holidays and celebrations.
Encouraging shoppers with gift cards to treat themselves to items they missed out on earlier.
Promoting any products you have that focus on self-improvement or could serve as motivational rewards for those making resolutions.
Don't forget to make sure you have inventory on hand for extended sales on your most popular products, too. Depending on where and how you currently track inventory, your store might benefit from an integrated solution that helps sync and manage that inventory. 
If you're using a single warehouse that you own or selling out of your physical storefront, Scanventory – Mobile Inventory Management can help you keep your WooCommerce store and warehouse inventory in sync. If you need to track and sync inventory across multiple warehouses, try the Megaventory Inventory Management extension.
Gear up your social media engine
The holiday season means an influx of shoppers who are new to your brand and offerings. Now is the time to let them know who you are and what you're all about via your social media channels — and to remind your loyal followers why your products are awesome.
Leverage new reviews and rankings
In the days after major gift-giving holidays, watch for fresh reviews and star rankings on your shop. These can be turned into powerful social media posts. Try an eye-catching graphic or use user-submitted videos and imagery in your posts, and be sure to link back to the products mentioned in your customers' reviews.
Repurpose old content
Introduce yourself to new customers by reformatting and repurposing your keystone social media content. While you might feel like your core messages have been said before, there's a whole new set of holiday shoppers that haven't seen this content yet. 
Letting new customers know your values and providing them helpful information about your company and products will help to build brand loyalty. Even customers that have seen these posts in the past might appreciate the reminder or may have missed your original posts in their feed.
Send a post-holiday newsletter
Were you collecting permission on checkout to add customers to your newsletter list? If so (and we hope you were!), it's time to send all your new subscribers a friendly hello. 
Even if all your subscribers get a welcome email and follow-up emails, you might still want to send out a post-holiday newsletter to your entire list. Send an email as soon as you can in January that welcomes everyone to the new year and shares any goals or shop directions. Don't forget to invite everyone to drop by to see your best values and most popular products.
Run a contest
The gift-giving season means a new audience for your brand — not just shoppers, but those who received gifts as well. The new year is a great time to host a giveaway on social media that invites people to post a video or photo of themselves using your products. Share your own suggestions for use along with innovative customer ideas and build both your community and your customer loyalty. And don't forget to share and promote your winner and their reaction, too.
Promote your rewards program
A rewards program is a great way to encourage repeat business. But the post-holiday season is an especially good time to do two things:
Recruit. Target customers who spent over a certain amount in your shop in November and December, and invite them to join your rewards program if they haven't yet. The best time to encourage them to sign up is while their purchases at your storefront are fresh in their minds, along with the happy reactions of their giftees.
Encourage claims. One of the benefits of a rewards program is that it keeps customers coming back and often results in them spending more at your shop. January is a great time to encourage shoppers to use up points earned over the holidays before they expire.
Don't have a rewards program yet? Consider adding WooCommerce Points and Rewards to take care of all the management details for you.
Analyze your holiday data and plan for the year ahead
Lastly, don't forget to make use of the increased amount of traffic and orders over the holidays to get good feedback on your store's products and performance. Try to get a feel for what worked well and what could be improved. Review your holiday sales with the following questions in mind:
Did you have new top-selling products that might be good contenders to promote in the upcoming year or next holiday season?
Did you experience a large number of returns or abandoned carts? This might mean that you need to add better information about your products or shipping costs to your site.
Did you see any upticks in traffic from new locations or types of shoppers that will help you target online advertising going forward?
Were your website hosting, supply chain, and staffing up to the challenges of holiday sales spikes?
Don't wait to react — use your data to make sure your shop is optimized and ready well before your next big sales season.
Bonus tip: celebrate your success!
The post-holiday season is a time to refocus and turn a sales spike into solid growth going forward. But it's also a good time to take a breath and join your valued team in taking a moment to celebrate another great year gone by. Recharge, refresh, and get ready to thrive in the new year!