Many people dream of starting their own company, and eCommerce platforms like WooCommerce have made this possible. Launching an online business rather than an in-person shop helps you avoid the costs encountered by brick-and-mortar stores — like renting and renovating an entire storefront.
Whether you decide to start dropshipping or teach virtual courses, you can create a company that allows you to work from home. Plus, eCommerce can provide more visibility and scalability than a brick-and-mortar store.
Why you should start an online business
More than ever, people are turning to the internet for their purchases. In fact, eCommerce businesses are estimated to make $7.4 trillion in sales by 2025. While you may think that retail giants have covered the entire market, there's plenty of room for stores dedicated to niche interests and superior customer service. If you can align your passion with something people need or want, you've got the early makings of a successful eCommerce venture that's also personally fulfilling. 
Plus, when you start your own online business you can enjoy: 
Flexible work hours: Running an online business lets you work from home — or wherever you'd like! — and set your hours. You may even be able to make a passive income while away from your computer.
Higher visibility and scalability: With an online store, you're rarely limited by your location. Expand your marketing across borders and ship to customers around the world without big investments in new infrastructure.
Low overhead costs: Since your business is online, you won't have to rent a physical storefront, office space, or warehouse. 
Six best online businesses to start in 2023
If you're excited to start an online business, you may be encouraged to know that beyond the niche you serve, there are all kinds of businesses you can start. That's right, not all eCommerce businesses develop, stock, and sell their own unique products. Some simply promote products manufactured by other companies, some provide services, and still others package existing products in unique ways or design artwork that's printed on everyday products. 
We've compiled the following types of best online businesses you can start in 2023. Find the style of business that works for you and shape your offering to fit your passion and audience.
1. Dropshipping
You might be hesitant to start an online store because you don't want to handle production, inventory, and shipping. With a dropshipping business, you can avoid these expensive management tasks. 
As a dropshipper, you sell products online, and another company fulfills your orders. You're in charge of marketing, but a third-party vendor handles the product manufacturing, storage, and packaging. They'll also take care of deliveries. 
Launching a dropshipping business will have limited startup costs since you won't have to purchase products in bulk or rent warehouse space. On the other hand, you won't have as much control over your product quality, packaging, or shipping times.
If you start dropshipping, you'll need to choose a product niche and a supplier. Finding high-quality products and positioning them in a unique way can be the key to standing out among your competitors. For example, if you want to sell toys, you might package boxes of education-based toys based specifically on age and interest. While you may sell the same items as other vendors, parents will love that they can buy an entire box catered specifically to their child.
Then, you can manage your new store with the WooCommerce Dropshipping extension. Once you publish products, you can use this tool to send order notifications to your supplier.
In the WooCommerce Dropshipping dashboard, you can see your total number of orders and projected profits. You can also manage your inventory, packing slips, invoices, and affiliate products. Using this extension, you'll have everything you need to start your dropshipping business and run it successfully!
2. Print on demand
Similar to dropshipping, a print-on-demand business involves working with a third-party company to develop products. Essentially, you'll send the supplier your artwork and ask them to place it on brand-free, white-labeled products. Then, the supplier handles order fulfillment and shipping.
If you're a creative person who loves coming up with new design ideas, starting a print-on-demand business could be ideal. You can simply send your digital designs to a supplier, and when someone orders from your site, they go right to work manufacturing the new shirt, sticker, hat, or one of nearly thousands of potential items. 
Unfortunately, a print-on-demand business has some of the same drawbacks as dropshipping. Since a supplier will handle your orders, you won't be able to fully control product quality, packaging, or shipping. Additionally, selling products on a per-order basis can lead to lower profit margins.
When you're just starting a print-on-demand business, you'll need to find a fulfillment partner and start sending them artwork. Then, you can build an online store with WordPress and WooCommerce. 
Some suppliers, like CustomCat and ScalablePress, seamlessly integrate with WooCommerce, enabling you to sync inventory and orders.
3. Affiliate marketing
One of the quickest ways to start earning a passive income is to become an affiliate. In affiliate marketing, you share a business's products on your website. When your readers make purchases through your links, you can earn a portion of the sales.
Fortunately, it's pretty fast to sign up for an affiliate program. With Amazon Associates, you can choose from millions of products and start earning up to ten percent in commissions. 
As long as you have an online following, you can start making money by promoting products. But it can take time to develop a dedicated audience. Additionally, you'll have to find products that you truly believe in and that are relevant to your content so that your audience isn't thrown off.
Once you join an affiliate program, you can use WooCommerce to showcase the products you support. After adding a new item, you can identify it as an affiliate product. Then, simply paste your affiliate link to drive visitors to the third-party website.
Although you'll need to be patient when starting out as an affiliate, you can develop a consistent income as your audience grows. Learn more about eCommerce marketing.
4. Virtual teaching
Do you know so much about a certain topic that others think it's impressive? Could you write an entire book on your favorite passions? Do you have specific skills that your friends find super helpful?
If these things are true, you can likely use this knowledge to create online courses. Others will benefit from your classes while you'll generate income in a fun, fulfilling way.
You have the freedom to develop a virtual course that students can purchase and complete on their own time. Write course materials, film educational videos, and create interactive quizzes that test your students' knowledge. 
Whether you're sharing photography tips, fashion advice, or self-improvement strategies, there's likely an audience that's eager to learn.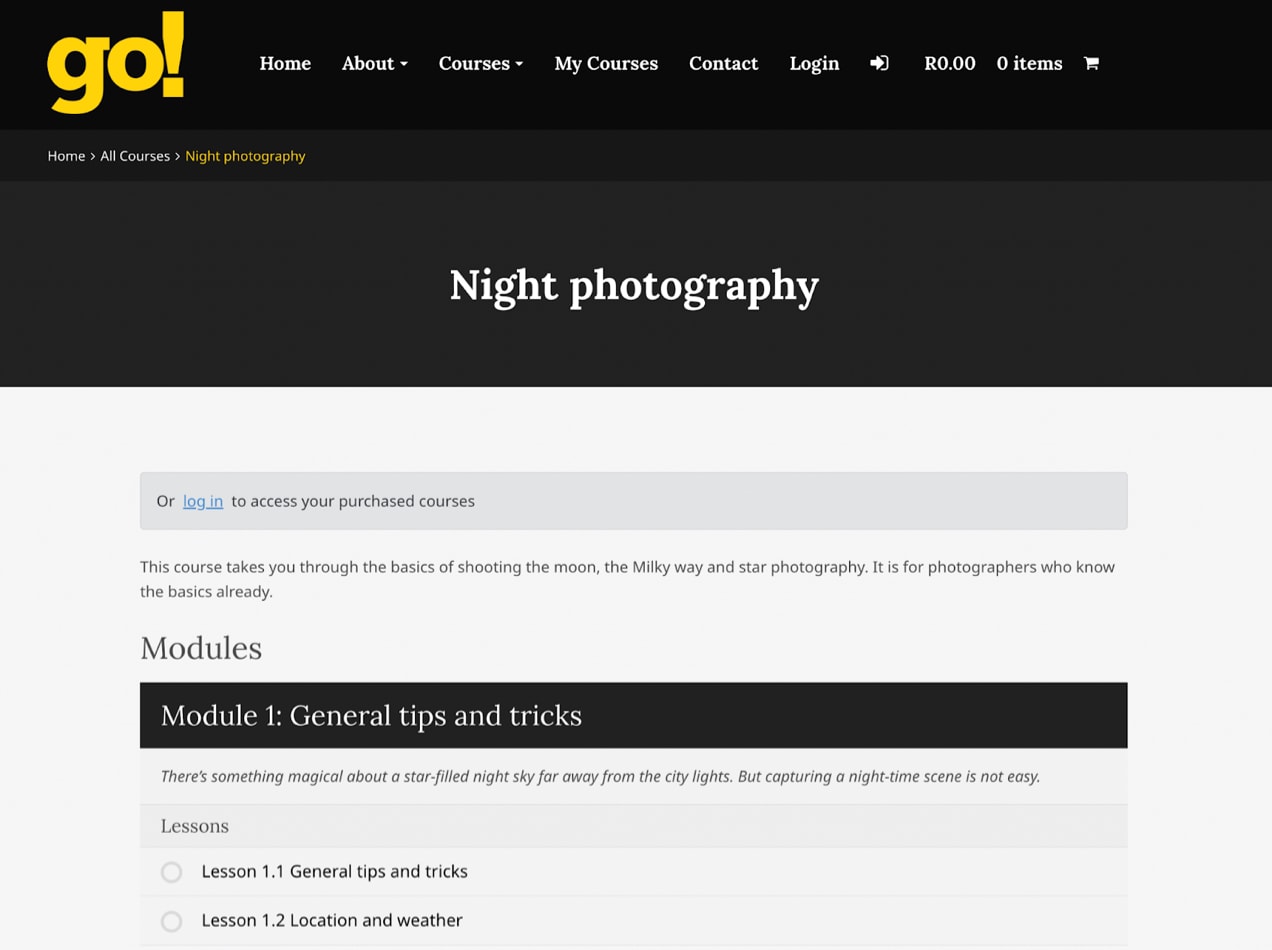 If you're ready to start selling online learning materials, you can create your first course using Sensei LMS. This learning management plugin enables you to develop educational modules and lessons with the WordPress Block Editor.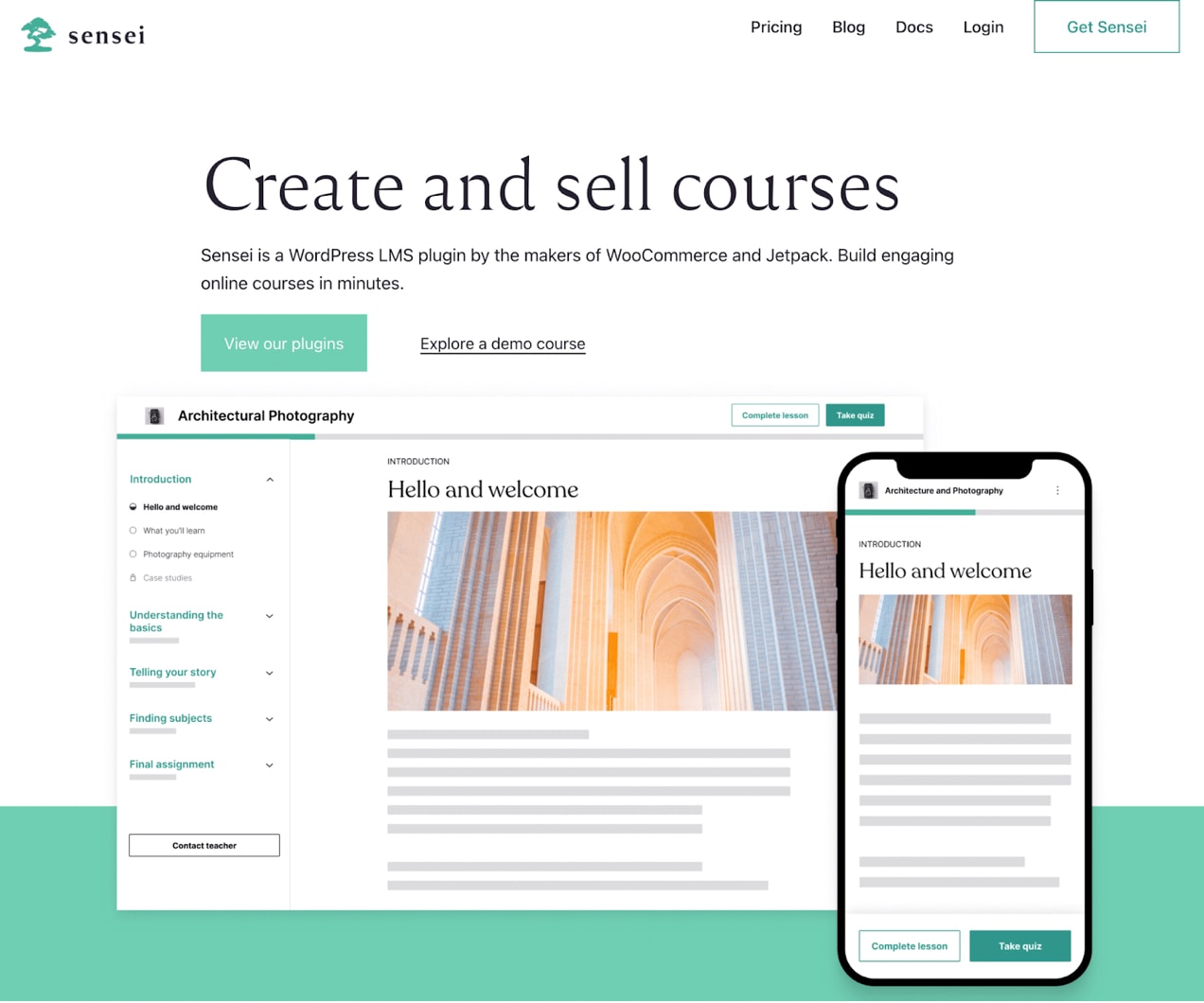 Then, you can install the Sensei Pro extension to monetize your new courses. This tool can display your classes as WooCommerce products, which you can start selling to your audience.
5. Subscription boxes
Subscription boxes allow you to repackage products in a way that's more helpful to customers and creates additional revenue. Instead of making one-time purchases, customers will continue to make recurring orders for weeks, months, or even years.
For example, you could start a meal delivery business to send customers fresh food every week.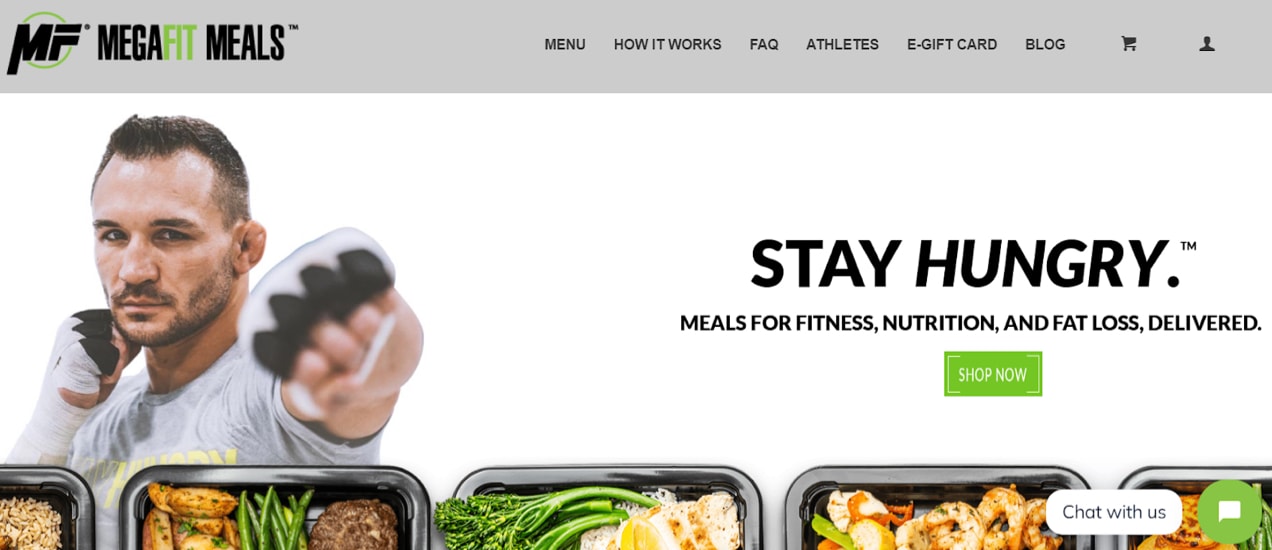 But you don't have to create completely new products. Often, subscription businesses curate monthly packages with a selection of existing goods related to their niche. These items can include anything from self-care products to pet toys. 
Subscription businesses are highly competitive, so to succeed, you'll need to stick to a niche audience and focus on solving their problems or meeting their unique wants.
Once you settle on a plan, you can start selling your boxes with the WooCommerce Subscriptions extension. With this tool, customers can choose a schedule that suits their needs. Plus, you can set up renewal notifications and more efficiently manage subscriptions and operations. 
6. Memberships
With a membership program, you have the opportunity to truly build a community behind your brand. Memberships create a feeling of exclusivity for your customers, giving them special access to things like video libraries, eBooks, discounts, free shipping, forums, and special events. You can add memberships to existing products and services, or even sell them as a standalone offering.
For example, Go Detox! has a membership program that helps their audience move to a more nutrient-rich diet. It includes a food swap guide, shopping lists, meal plans, and recipes that people can access as soon as they sign up.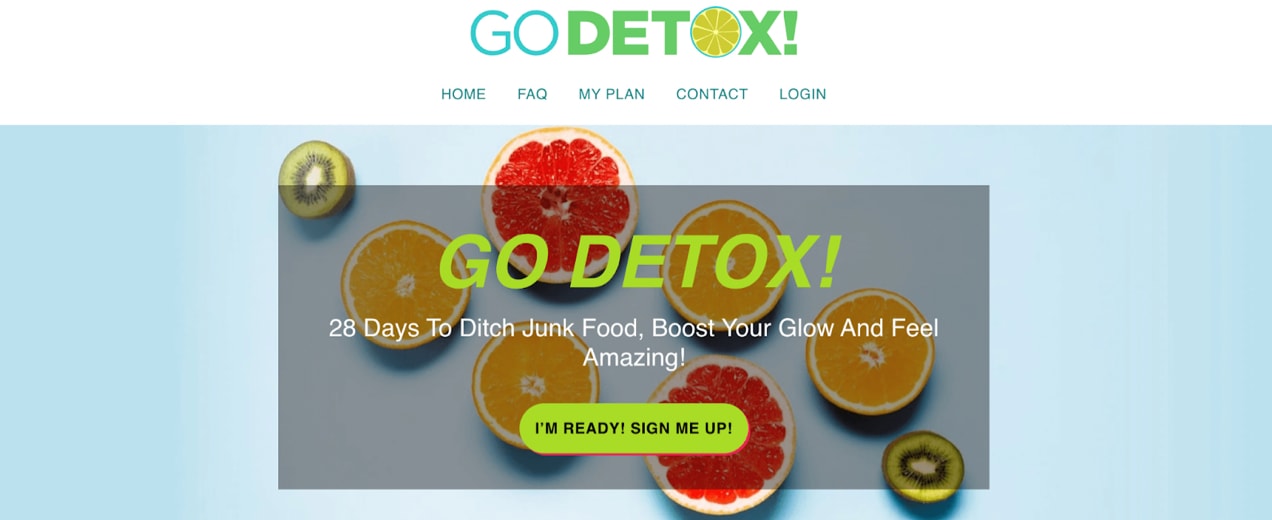 WooCommerce Memberships provides all the functionality you need to sell memberships online. It enables you to restrict the content on your site specifically to members, drip that content out over time, offer members better shipping options, and create other exclusive perks just for customers. 
Launch your online business
Regardless of your professional experience, you can start a successful online business. Once you identify a niche audience to serve, you can build your vision around one of the business styles in this article. Whether it's selling a course, curating subscription boxes, printing your art on demand, or something else, you get the freedom to create something that matches your lifestyle and passion. 
But no matter what online business you choose to start, WooCommerce provides everything you need. Design a beautiful website, accept payments, sync with suppliers, manage inventory, reach new customers, link a card reader to your online store, and more — all without being a developer! Plus, you'll benefit from a world-class support team and extensive documentation.