Level up your WordPress website with these new design tools – and learning opportunities – this month. With everything from tools for design and build to e-commerce, you'll create a sleeker, better website in no time. Here are 9 new design tools and resources to explore:
1. Kadence Lottie Block
Now anyone using Kadence Blocks can bring the power of Airbnb's Lottie animation technology to their website design. 
Lottie files open source, extremely small in size, and high quality, but they are also interactive and can be manipulated at runtime. According to LottieFiles, "the top 500 apps on the iOS App Store now use Lottie to engage users and enhance conversions." 
The Lottie Animations block is available and ready to use. Just update (or install) the latest version of Kadence Blocks.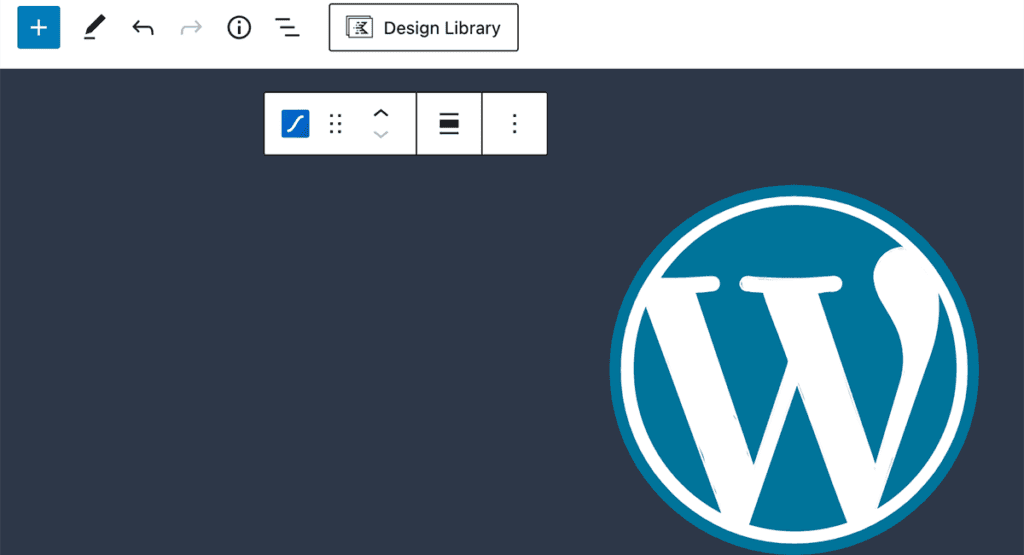 Then you have the ability to add local Lottie files or remote URLs to any page on your website. Then add a description of the animation in the Aria label area to ensure that your animation includes all accessibility information for screen readers or alternative browsers. 
The block also allows for near-complete control with plenty of settings including showing controls on the screen, autoplay, only play on hover, only play on page scroll, playback speed, looping, and size. Plus anyone can use this block without having to think about code; it's part of the WordPress Gutenberg blocks interface that you are already familiar with.
2. Generate a Zoom Meeting on a WordPress Website
Zoom meetings are probably one of the reasons the world has been able to continue conducting regular business during the COVID pandemic. You can generate a Zoom meeting right on your WordPress website to make working together even easier – from virtual events to regular meetings. 
The Events Calendar – the go-to events and calendar plugin – includes a Virtual Events feature that connects with Zoom. (The Events Calendar is a free plugin, the Virtual Events plugin is a premium add-on.)
Once you have the plugins connected and installed, you can connect to Zoom with just a few clicks (it even supports multiple Zoom accounts). Then when you want to create a Virtual Event or meeting you can just note that in the event details and it automatically creates the Zoom event. 
This can be a huge timesaver if you create a lot of events online because you don't have to create the event in Zoom and then for your website calendar. It's all done in one quick step. 
3. The Kadence Beat Podcast
The Kadence team just launched a great new podcast called the Kadence Beat.
This podcast will cover topics related to WordPress, blocks, and most importantly thoughts on creating effective websites. In the initial episode, meet Ben Ritner, the founder of Kadence, Hannah Ritner who drives customer success for Kadence when she's not bringing new people into the world as a midwife, and Kadence marketing manager Kathy Zant. We review our goals for The Kadence Beat, what to expect with WordPress full-site editing, WooCommerce 6.3, how a German court found Google Fonts to present a GDPR issue. We also review the Lottie animation and Count up blocks, a new integration with the Restrict Content plugin, and our thoughts on the most important part of a website.
In episode 2, Ben, Hannah, and Kathy discuss the fixes in WordPress 5.9.1, the usefulness of WordPress multisite installations, how the evolution of web development requires freelancers to evolve with the needs of the market, and a security update pushed out by the WordPress team to patch a vulnerability in UpdraftPlus. We also talk about the flexibility of using Kadence plugins without necessarily using the Kadence Theme, updates forthcoming in Kadence Blocks, a number of events the Kadence team is participating in, and the critical importance of having a strategy before developing a new website.
4. Magic Links
Magic Links is a security feature that's part of iThemes Security Pro and can help keep your WordPress website safe against brute force attacks. 
Magic Links allow you to log in to your WordPress site if your username gets locked out by the iThemes Security Local Brute Force Protection feature. 
When your username is locked out, you can request an email with a unique login link. Using the emailed link will bypass the username lockout for you, while brute force attackers are still locked out.
With this tool, you don't have to worry as much about attacks and if a lockout does occur, you have a quick option for resolution on your own. 
5. Restrict Access to WordPress Blocks
Restrict Content Pro now works with Kadence Blocks to help you restrict access to WordPress blocks without using a shortcode. Any WordPress block is open to content restriction with the Restrict Content plugin using the free version of Kadence Blocks and its powerful Row Layout block.
This tool is great for any website owner that needs to set up access limitations or visibility settings for certain bits of a website or blocks within a WordPress website. It works with membership level integration which can help you create more robust content offerings and even put them behind a members-only or paid part of the website. 
Then you can take it a step further by adding those same restrictions to certain types of blocks within a page design. This is a must-have tool for membership-based websites to manage what access users have en route to promoting premium content. 
6. Starter Templates for WooCommerce
If you are selling products from a WordPress website, there's a strong chance that part of your business is powered by WooCommerce. The open-source plugin is one of the most popular sales tools for WordPress for everything from micro-businesses to large companies.
Kadence WP recently released four new starter templates for WooCommerce websites. The free templates are Wooden Craft, Outdoor Shop, Soap Shop, and Single Product and are robust starter options. 
Wooden Craft is designed for an artisan shop with a focus on beautiful photography with interesting hover movement. 
Outdoor Shop is for a business of the same name with great mobile- and tablet-ready layouts with plenty of ability to customize. 
Soap Shop has a hint of a feminine style with a high design. 
Single Product is for online shops with a single item to sell with robust information and features to share. 
7. Weekly WordPress Vulnerability Report
One of the most important things you can do to ensure your WordPress site it running at its best is to keep it safe and secure. This WordPress Vulnerability Report shows all of the core issues that might pop up if you aren't on the latest version of WordPress as well as vulnerabilities with plugins.
Some of the things to be on the lookout for in the latest report include vulnerabilities with these plugins: UpdraftPlus Free, WP Statistics, Relevanssi, Cookie Information, Profile Builder, and more. There are 33 plugins to check on your website with notes on whether they have been patched or fixed and a severity rating. 
8. Monthly WordPress Plugin Roundup
Looking for the best in WordPress plugins every month? Join this free webinar as Nathan Ingram, the host at iThemes Training, combs the WordPress plugin directory for interesting plugins that have been added or updated in the last 30 days and assembles a list of helpful and unique plugins for your website.
The 1-hour webinar is the longest-running series on iThemes Training. It's always a fun hour looking at what's new and what's possible with WordPress plugins.
9. WordPress Disaster Week
Are you ready if disaster strikes your WordPress website today? From running an update that breaks everything to hacks or accidentally deleting an important file, the reality is it's not a matter of if but when something will go wrong with your site. To help you combat the threat of website disasters, iThemes is hosting the biggest free, online WordPress security training event of the year so that EVERYONE can have a plan if and when a website catastrophe strikes.
Join Kathy Zant, Timothy Jacobs, Michael Moore, and Nathan Ingram for daily free WordPress security training sessions during WordPress Disaster Week, happening March 8 – 10, 2022.
Wrapping Up
February brought a great lineup of new tools and resources for WordPress. Did we miss something you want to highlight? Tweet us @ithemes
Carrie Cousins has more than 15 years of experience in media, design, and content marketing. She works in digital marketing and is also a freelance writer and designer, specializing in creating amazing experiences online for small businesses. Her work has been featured in publications such as Design Shack, Webdesigner Depot, The Next Web, and Fast Company. She's an avid runner, which comes in handy with Australian shepherds at home.