Whether you already have a thriving ecommerce store or are just starting to build your brand, you've probably considered the pros and cons of selling on Amazon.
Traditionally speaking, you'll keep more revenue and build more equity in your business by building and maintaining a store on your own website. However, with all of the WooCommerce tools that make multi-channel selling more efficient — and profitable — than ever before, you can do both at the same time and quickly expand your audience. 
If you're ready to try out selling on Amazon, or you just want to know a bit more about what's involved, we're going to show you how to sell on Amazon, and what you need to get started.
An introduction to Amazon's marketplace
Amazon is the biggest ecommerce seller in the world, and certainly the U.S., where 70% of adults have Prime memberships. 56% of all ecommerce sales in the U.S. happen on Amazon, and it has about 200 million monthly active app users. According to their own data, about 7400 products sell every minute in the U.S. 
Amazon also ships to over 130 countries, so if you're looking for global ecommerce customers, this is certainly the fastest and easiest way to reach the widest international audience.
Plus, you can seamlessly connect your Amazon store to your WooCommerce shop thanks to the Amazon for WooCommerce extension. This enables you to sync product information and inventory data so everything's always up to date.
Ready? Let's dive into what you need to know to sell on Amazon.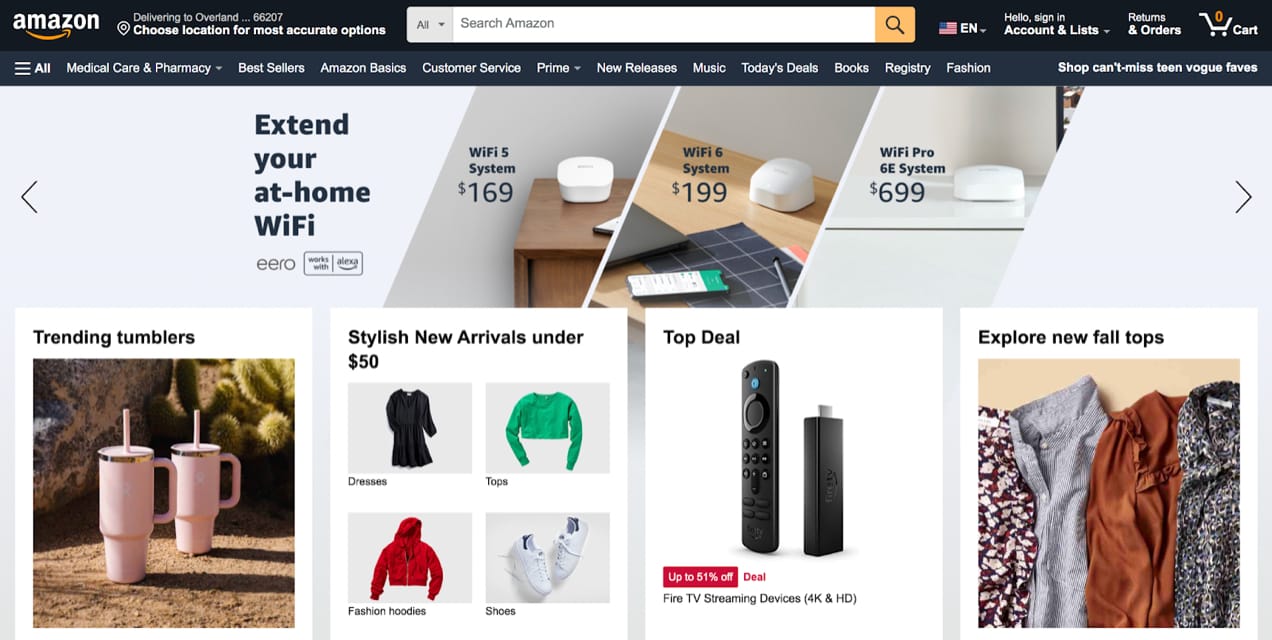 Types of Amazon seller accounts
There are two primary types of seller accounts on Amazon: Individual and Professional.
Most ecommerce businesses that are looking for consistent revenue and growth will want to choose the Professional version, because the Individual one charges you a fee for every sale, but the Professional one charges a flat monthly rate. 
There are other selling fees both types of accounts have to pay, but we'll cover those a bit later. 
A step-by-step guide to setting up your Amazon seller account
Amazon has created a ton of content to help merchants create accounts and start selling. If you want to go through their documentation, you can begin on this page. However, we've distilled the process down to this basic procedure:
1. Create a seller account
Beginning your Amazon account is as simple as signing up. First, you'll create your username and password, and then go from there.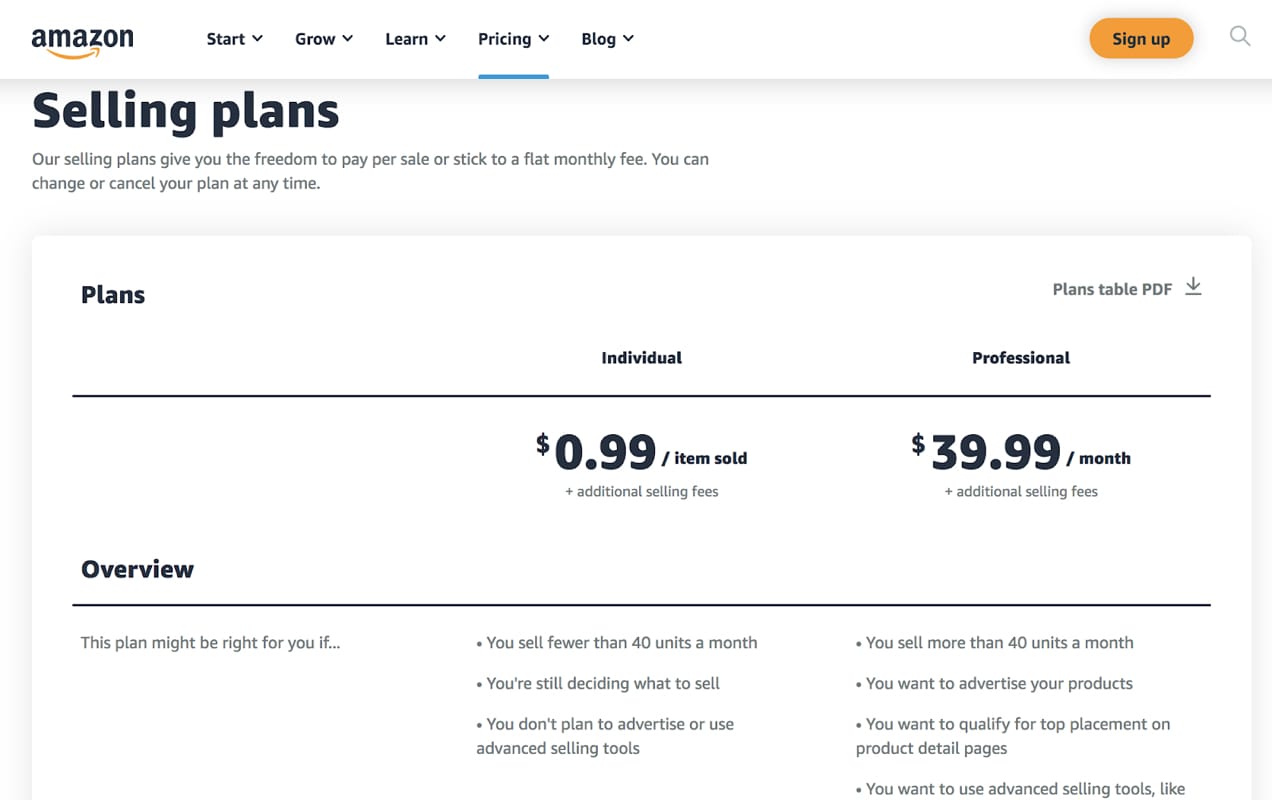 2. Pick the Professional selling plan
Next, choose the seller account type you want to use. As mentioned already, you'll want to pick the Professional plan if you expect to grow your business using Amazon. In sales terms, if you expect to sell more than 40 items per month, you want the Professional plan. 
Amazon probably won't be your only ecommerce marketplace or platform. And it probably shouldn't be, because there are big advantages to also building your own ecommerce store using WooCommerce. But Amazon enables you to expand to new markets you simply couldn't reach very quickly from your own store. 
3. Enroll in Brand Registry
Amazon offers a Brand Registry service, which you have to use before you can build your store and take advantage of various other tools and features on their platform, such as seller protections and Amazon Ads. You can also get a 5% bonus on branded sales. 
4. Use the Stores Builder tool to create your online store
Once you've registered, you can use their Stores builder tool and its drag-and-drop features to create your store. You'll get to choose from three design templates, and once you pick the one you like, you'll be able to upload products and start creating pages. 
You can adjust the tiles to arrange product images, videos, descriptions, and any other content in a way that makes the most sense for your store.
To get this far, you'll also need a registered trademark in the country you're enrolling from, along with a logo.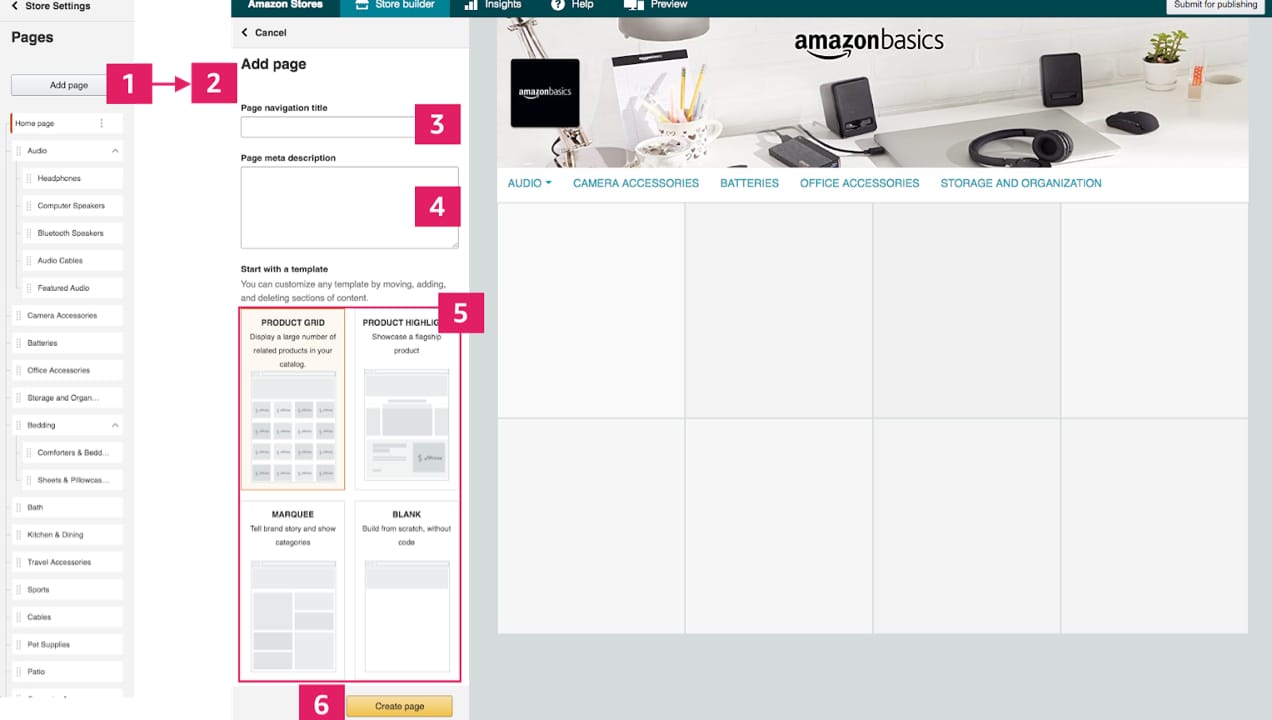 5. Create your product listings and start selling
With your chosen template, you can begin using the page manager to add product pages, create categories, create a homepage, and whatever else you want to include as part of your Amazon storefront to help generate sales.
There are certain image size requirements, and you're limited to 200 characters for your product title, which is more than enough. 
Also, note that Amazon will offer products from other sellers on your pages. This is part of the deal, and it's one reason you also want to have your own ecommerce store in addition to one on Amazon.
The "Perfect Launch"
Amazon likes to promote the idea of the "Perfect Launch" for new sellers, which means you complete five objectives within the first 90 days of creating your seller account. Those five tasks are:
Enroll in Brand Registry
Create A+ content on your product pages
Set up Fulfillment by Amazon (we'll cover this later)
Automate your pricing using Amazon's machine learning technology
Create sponsored product ad campaigns, coupons, or deals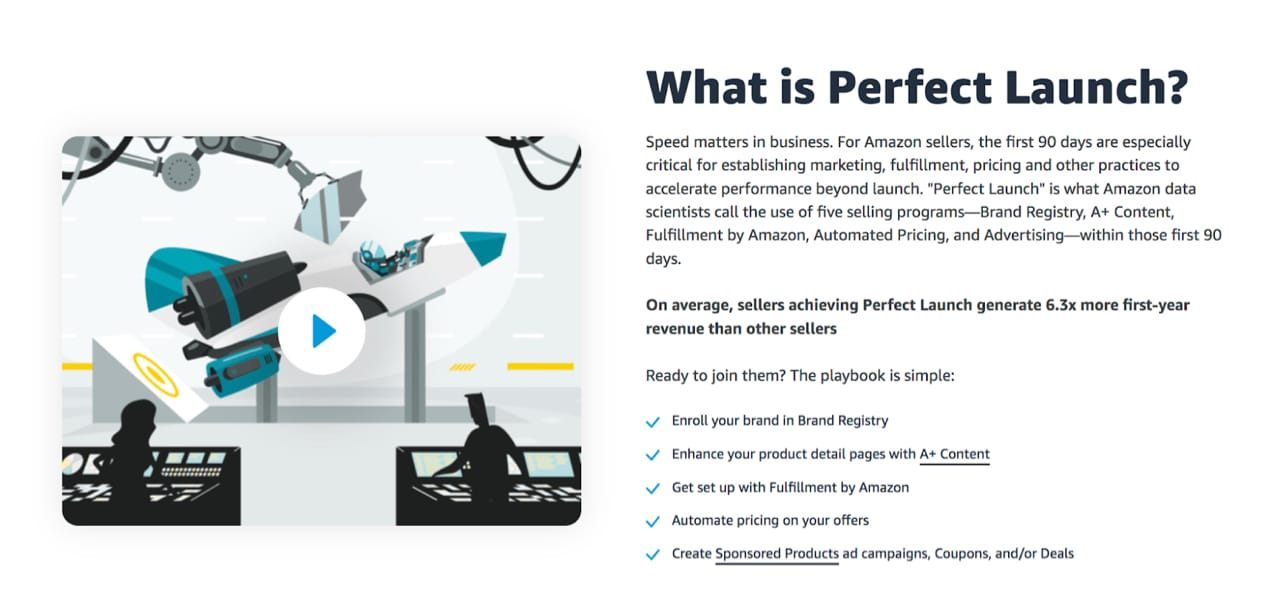 Doing all this within the first 90 days results in significantly better outcomes, according to their data, which is why they call it the Perfect Launch. 
Once your store gets going, you can begin using your brand's analytics data to create product bundles and pairings that people will want. This increases sales, and enables you to package multiple items in the same shipment. 
Optimize product listings for Amazon
Amazon's site operates much like a search engine. Shoppers can type in keywords, and Amazon will show them products that align with their search.
This is what needs to guide your approach to creating product listings and optimizing your product detail page. 
Search-friendly keywords
Use keywords that shoppers might search for that relate to your products. Put them in your titles and product descriptions. Use variations or complementary keywords if there's more than one way people might describe your product. Use model numbers, GTINs, and SKUs. 
Informative descriptions and details
Get really specific in your descriptions and details, especially for products that have many variations, such as colors, sizes, and flavors. 
Also, use bullet points to make your listings easy to read, and focus on benefits in addition to product features. Benefits are about outcomes — how does this product help me? What problem does it solve? What need do I have that this product meets, and how does it meet it? You want to answer those kinds of questions in your product descriptions and bullet points. 
Great product images
Lastly, be sure to use high-quality product images that clearly show the item from multiple angles. You want to eliminate any possibility of confusion or doubt on behalf of your customers.If your products are suited for comparison charts, include one of those too. 
Understanding Amazon's fees
As mentioned earlier, there are really just two plans to choose from.
The Individual plan charges 99 cents per sale. Every item you sell online with this plan costs you 99 cents. 
The Professional plan costs $39.99 per month, with unlimited sales. That's where the idea of selling a minimum of 40 items per month comes from. But even if you aren't sure if you'll sell 40 items your first month, you should still choose the Professional plan if you're committed to making this an important part of your online business and expect to surpass that number in the future.
If you want to advertise on Amazon, show up in the Buy Box, sell products from restricted categories (and there are many of these), and use other advanced selling tools, you will need the Professional plan.
Amazon also charges several additional selling fees depending on your arrangement with them.
Referral fees
Both plans charge a referral fee for each sale you make, and these range from 3% to as high as 45% in a couple instances. But the great majority of referral fees are between 8-15%, which is fairly typical for online marketplaces. 
ou can see many other fees, plus referral fees for different product categories here.
Fulfillment and storage fees
If you involve Amazon in any of your shipping, packaging, or other fulfillment tasks, there will be a fee for that as well, and it is based on size and weight. If you use them just for shipping, you'll pay based on both those factors.
There are also fees if you use Amazon's warehouses to store your products. But you might consider doing this because it comes with other advantages that we'll discuss in a moment. The biggest one is that you can offer 2-day shipping under their name. 
During October through December, storage fees are three times higher than the other nine months, due to the holiday season.
Fulfillment options — FBM, SFP, FBA
As just mentioned, you have to decide how you want to handle fulfillment. 
You can choose to fulfill all your orders yourself, which is known as "fulfillment by merchant" (FBM). You can also use Seller Fulfilled Prime (SFP), a special service offered to experienced Amazon sellers that you can't use yet if you're just getting started. And you can use Fulfillment by Amazon, which is the one they want you to use, and is therefore loaded with incentives.
Fulfillment by merchant
This fulfillment option gives you the greatest amount of control over the process. You get to manage your orders, package them, ship them, and store them in your home, warehouse, or other location. If you're doing dropshipping, which Amazon allows, you will probably choose this option.
The drawback for FBM is that you can't take advantage of being an Amazon Prime seller, which comes with a number of benefits. 
But, if you want to put special care into your packaging process, you may find this to be more valuable, even if it means fewer people order from you because of the longer shipping time.
Seller Fulfilled Prime 
Here, you still keep your inventory in your own warehouse, but Amazon handles the delivery process using carriers of their choosing. 
However, you can't use this until your Amazon store:
Offers premium shipping options
Ships over 99% of orders on time
Has an order cancellation rate of less than 0.5%
Uses Amazon Buy Shipping Services for 99% of orders
Uses shipping methods that support weekend delivery
Successfully completes a trial period
Learn more about the requirements.
Fulfillment by Amazon
Amazon shoppers love Prime Day, and all things Amazon Prime. As mentioned earlier, about 70% of U.S. adults have Prime memberships. So, anything you can do to appeal to those members will be to your advantage in terms of sales volume.
When you choose FBA, your Amazon store gets a Prime Badge. When customers search on Amazon, they can choose to filter their results based on stores with a Prime Badge. So, if you don't have this, you won't show up in search results for shoppers using this feature.
And even for shoppers who don't filter their searches, they can still see the Prime logo next to your listing if you are using FBA. 
Also, with Prime Badges, you can offer Amazon Prime's free 2-day shipping, and free shipping in general. Amazon handles the packaging, delivery, returns, and customer service issues.
FBA also allows you to use Amazon's machine learning technology for inventory management, which helps you plan ahead for customer demand so you don't procure too much or too little inventory.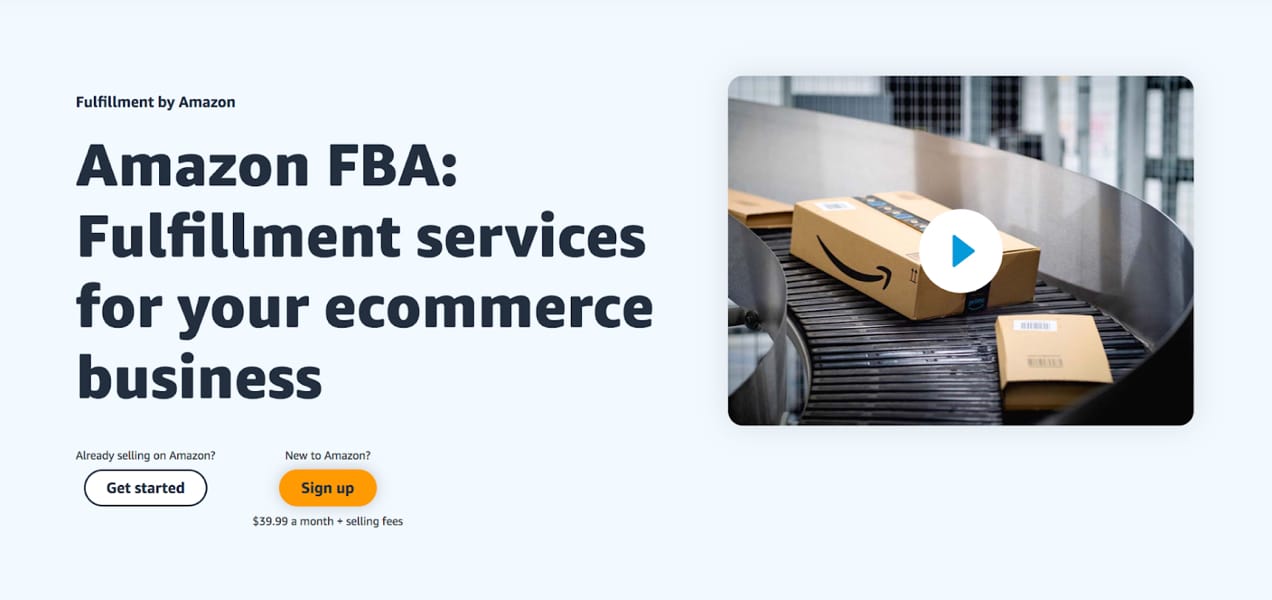 You'll pay more for Fulfillment by Amazon, but you get a lot more too, and some of the work of running an ecommerce business is taken off your shoulders through an optimized amazon fulfillment center. 
So, it's a good option for businesses that value the time and labor savings and don't want to deal with storage or shipping. If you prefer handling that stuff yourself to save money, then FBA isn't your best option. 
Wait — inventory?
If you're just getting started on your business, inventory is something you may not have thought much about. 
Inventory depends on several factors that will be different for each business, such as:
The number of channels you're selling on
Your industry norms
The types of products you sell
The size of your business
The more channels you're using, the more products you'll sell. In terms of inventory, that makes it harder to keep track of everything. 
For example, suppose you have a warehouse with a stock of 50 for a particular product, and you sell 30 of them on Amazon in a month. You feel great, and plan to restock your supply with 50 more.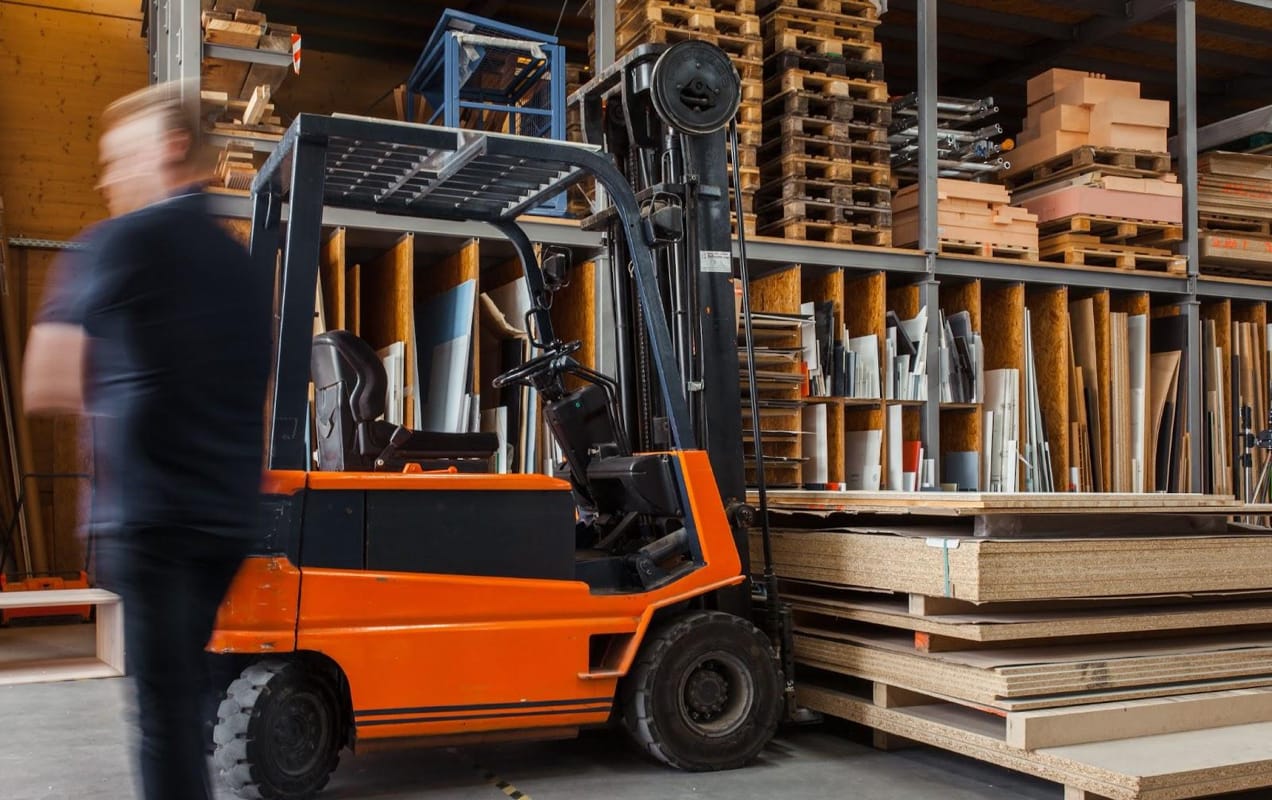 But what if you're also selling on your WooCommerce store, and you sold 20 more products the same month on that platform. That means your supply is empty, and if your sales increase at all the next month, you'll need more than 50. 
That's an oversimplified example, because sales don't all happen at once. But it demonstrates why you have to be continually monitoring your supplies, how quickly they are selling, and the channels they're selling on — each of which may have different fulfillment processes. 
You also have to factor in products that may be perishable, items that aren't selling anymore, and high storage costs.
Wherever you're selling, you'll need a procedure for tracking all of this. Here's more from Amazon about managing inventory. 
WooCommerce has a number of extensions and tools to help smooth the bumpy road of inventory management. 
Customer service and maintaining a high seller rating
As you learn how to sell on Amazon, you'll find that interacting with customers is a little harder than with your own ecommerce store. But you need to develop processes to provide customer service at a high level so you can earn great seller ratings.
First, be sure to use your product descriptions to answer as many questions as you think customers might ask. 
Second, use good images and other visuals to make it easier for customers to see and understand what they're buying.
Third, respond positively to all reviews, even the negative ones. This shows you are attentive to your customers and want to deliver the best possible service. 
Fourth, especially if you're fulfilling orders yourself, be sure to use good packaging and ship as quickly as possible when orders come in.
And last, on Amazon you can use a tool called Brand Follow, which is a way for customers to follow you even if they don't buy anything on their first visit. Anyone who chooses to follow you will get notified of your product updates, so you have a chance to recapture their business.
Sell on Amazon; build your future on WooCommerce
Amazon is an excellent tool for reaching new audiences and meeting people where they're already shopping. However, running your own ecommerce store alongside your Amazon business can help you start selling even more.
With WooCommerce, you can benefit from endless flexibility, full control, and powerful functionality — all without selling fees from the platform. Plus, you won't have to worry about competing products showing up right next to yours!
Selling on multiple channels helps you reach the highest percentage of your audience and connect with them right where they are. WooCommerce has a wide variety of multi-channel extensions that allow you to connect your online store to Amazon, eBay, Etsy, Facebook, Pinterest, and more. 
And with these tools, you can sync your stores, ensuring that inventory levels are always accurate and that you're making the most of each platform. Learn more about multi-channel ecommerce and see how some of the top marketplaces stack up.
Ready to go? Get started with WooCommerce.