Webflow vs WordPress. Both platforms are popular and easy-to-use tools that make website building simple, and even fun. However, each one has its own unique list of pros and cons that are good to look at side-by-side before you launch into your next big project.
In this guide, you'll learn all of the differences between Webflow vs WordPress. In the end, you'll be able to make an informed decision on which one is the best option for you and your next project.
Let's take a look.
Webflow vs WordPress Overview
The WordPress platform was launched in 2003 and is now the world's most popular website builder. It's used by, among others, web designers, developers, bloggers, marketers, businesses, and nonprofits.
Webflow started ten years later, in 2013, and has been gaining a steady user base ever since. Webflow offers a potential alternative to WordPress, with a visual and fully hosted platform for web designers and general users.
WordPress is open-source, completely free software and WordPress stats show that it's the platform that now powers more than 40% of websites in existence. Anybody who dreams of having a website can download it and start using it immediately for online stores, business sites, blogging, social media sites, and a lot more.
The options with WordPress are limitless.
To launch a WordPress site, you'll first need to secure a domain name and get a web hosting account. A quick Google search for WordPress hosting providers will turn up dozens of options that offer an easy 1-click WordPress installation for extremely fast setup.
Webflow is a simple site builder that provides an easy-to-use visual web design tool for creating a website. Unlike WordPress, Webflow is hosted software. This means that you use their software as a service (SAAS). They earn revenue when you opt for upgrades, paid features, or change your hosting services.
You can connect any owned domain name to your Webflow account. In addition, Webflow allows you to download the site you build with their software, then use it on another hosting platform.
But how do Webflow vs WordPress stack up in a head-to-head comparison?
1. Webflow vs WordPress: Ease of Use
If you're like most other people launching your own website, you're probably not a coder or programmer. Because of this, you need a simple solution that you can use on your own without the need for developers or learning CSS and HTML.
WordPress Ease of Use
The millions of WordPress users come from every part of the world and have vastly varying skill sets. The platform is relatively simple to use, but it does have a bit of a learning curve for beginners.
As a WordPress beginner, you'll need to familiarize yourself with things such as plugins vs themes, categories vs tags, posts vs pages, and so forth.
Adding new content to a WordPress site is very simple. The core software comes loaded with a highly intuitive visual editor, called the WordPress Block Editor. This is what you use to create new pages and customize your content.
The Block Editor lets you create amazing layouts without writing a single line of code. And beyond that, the WordPress repository boasts over 8,700 themes and nearly 60,000 plugins that give you the ability to make your site into anything you want, without ever writing code.
Webflow Ease of Use
The Webflow solution provides a clean backend dashboard that you use to manage your site. To design your site's content, you'll use the visual interface and a live preview. 
With Webflow, you'll have access to multiple templates for your site, and be able to edit them in the visual editor. While the editor is loaded with useful features, a Webflow beginner will probably fumble around quite a bit out of the gate.
The platform was created for developers and designers. If you're a content publisher, beware that Webflow doesn't have useful WordPress features such as:
Post types
Categories
Tags
Comments and discussion
Ease of Use Winner: WordPress
Both platforms give you a simple point and click editing function, along with well-designed site templates. While the Webflow editor is marginally easier to use, it still has a similar learning curve as WordPress.
Conversely, WordPress is highly extensible. You can even replace the default Block Editor with another page builder that better fits your needs.
Webflow also doesn't have the CMS capabilities of WordPress. There are far fewer options in Webflow to add categories and tags to your content types. There also isn't a comments feature, and the design elements are highly distracting if you're just looking to write content.
These reasons make Webflow difficult to use for people publishing content.
2. Webflow vs WordPress: Costs
If you're like most website owners, the cost is a major factor when you start building a new website. And if you're just beginning your online venture, it's best to keep costs down for now and invest more as you begin to see success.
WordPress Costs
The WordPress core software is completely free. You will, however, need to pay for hosting and a domain name. 
And, although there are thousands of themes and plugins available for free, you may also be interested in purchasing premium themes, plugins, or other third-party services to add to your site.
In most circumstances, your domain name will cost around $14 per year. Website hosting packages vary widely but generally begin at around $8 per month (typically paid annually).
As you can see, there isn't a major investment involved in launching a WordPress site.
WordPress also gives you a huge ecosystem of tools you can use. There are nearly 60,000 free plugins in the WordPress plugin repository alone. You'll also find thousands of free, well-designed and responsive themes.
The number of free tools available at your fingertips allows you to keep costs down while building your site's look and functionality with plugins and themes. Even the premium themes and plugins will have free versions you can use without paying a licensing fee.
Webflow Costs
Webflow has a very limited free version of the service that lets you create a website and host it with a subdomain on Webflow branding.
Beyond that, they have two different paid plans.
First, there are Site Plans which are priced per site. These allow users to have their own domain (purchased separately). They are priced differently, based upon the type of website you're making.
Site Plans are separated into the levels of:
Basic
CMS
Business
Enterprise
New features and account limits are increased with each Site Plan level.
Site Plans also feature Ecommerce Plans that allow users to create an online store. Ecommerce Plans are also split up into progressing levels.
Site Plan pricing starts at $16 per month, while Ecommerce plans begin at $29 per month. You'll want to be billed annually to avoid the extra costs of paying on a month-by-month basis.
Beyond Site Plans and Ecommerce Plans for Webflow's Account Plans. These plans give you the ability to manage multiple sites as projects. You'll be able to host the sites using Webflow, or download the site code and host them wherever you'd like.
Keep in mind that functions such as your eCommerce checkout might not work properly if your site code is exported.
Account Plans also start from $16 per month, again billed annually.
Costs Winner: WordPress
When you use WordPress for your project, you'll get more powerful features at lower costs. You'll be able to add additional features anytime you'd like using free WordPress plugins, and you can create your own online store without spending a penny extra using the free WooCommerce plugin.
What's best, you can build powerful functionality into your WordPress site for free. Then, after you see some success, you can invest in upgrades to scale your site up.
3. Webflow vs WordPress: Ecommerce
For almost any business, it's essential to feature a powerful eCommerce platform that can help grow and succeed.
WordPress Ecommerce
If you want to use the most popular eCommerce platform on earth, you're going to need WordPress. That's because the WooCommerce platform will only run on WordPress.
The free WooCommerce plugin is an incredibly robust eCommerce solution that's used by millions of small, medium, and large-sized online stores throughout the world.
WooCommerce also gives you optional add ons and plugins that can add even more powerful features to your store. 
Using WooCommerce gives you the ability to accept online payments from a wide range of sources, including:
Stripe
PayPal
Authorize.net
Dozens of others
You can also list an unlimited number of products.
Another powerful and ever-more-popular Ecommerce site idea is membership sites. With WordPress, you can set up and run a fully functioning membership site simply by downloading and installing the Restrict Content Pro WordPress membership plugin.
Webflow Ecommerce
When comparing Webflow vs WordPress, it quickly becomes obvious that Webflow has much more limited Ecommerce functionality, which limits your ability to create recurring revenue for your business. For example, the total number of items you can offer for sale will depend on your plan. The standard Ecommerce plan of $29 per month will allow you to list up to 500 products.
Additionally, Webflow only uses Stripe as a payment option. With a Standard plan, Webflow charges an additional 2% fee for each transaction. This is in addition to the Stripe transaction fees.
To add products to a Webflow site, all you have to do is fill out a form by providing the product details, product images, description, and additional options. 
Webflow isn't an option if you want to sell subscription-based items or set up paid memberships. It can, however, be used to sell digital items such as apps, music, software, ebooks, and more.
ECommerce Winner: WordPress
WordPress provides a much more flexible solution for Ecommerce than does Webflow. It offers more options for payment, addons, and no product limits on how many products you can include.
You'll have your eCommerce store up and running in no time with the free WooCommerce plugin, and you can move your online store to any host you'd like without the fear of breaking your site.
Of course, it's always best to run a WordPress backup plugin that'll immediately restore your site if something ever goes wrong.
Webflow costs more, charges transaction fees on standard plans, limits how many products you can offer, and has far fewer integrations and features to add on.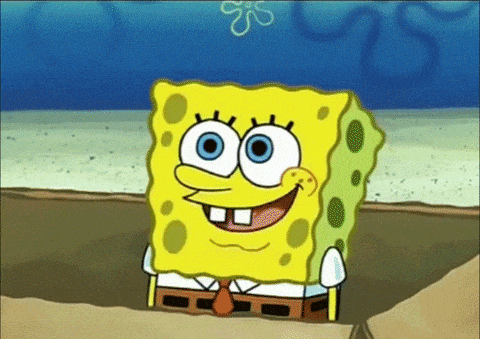 4. Webflow vs WordPress: SEO
Well-run SEO allows your site to rank higher on the search engines and boosts your site's organic traffic. Because of this, you want a platform that's SEO-friendly.
WordPress SEO
WordPress websites are very search engine friendly. That's why so many people use WordPress when they begin a blog.
The platform comes loaded with built-in options that allow you to optimize every detail of your site for Google and other search engines.
You can:
Organize your content based on individual categories
Create simple URLs
Change your permalink settings
Edit image alt text
Add tags to blog posts
Ensure your site is visible on search engines using built-in WordPress settings
Even beyond that, there are dozens of powerful WordPress SEO plugins, such as All in One SEO, that will help you perfect your SEO. This is something that you absolutely will not have if you use Webflow.
Webflow SEO
Webflow does come with some handy built-in SEO features. For example, you can edit your tag title, URL, and meta description for each individual page with the builder.
You can also use the settings to change your open graph settings and edit how content appears when you share on social media sites.
Additionally, there's an option that allows you to turn off search engines from having the ability to index your site.
Standard Webflow plans allow you to edit your robots.txt file, auto-generate a sitemap, and more. But if you want to unlock additional SEO features, you'll have to upgrade to a more expensive plan. 
Lastly, Webflow gives you a 301 redirect option. This gives you the freedom to move your blog posts to new locations without any hassle.
SEO Winner: WordPress
WordPress gives users far more flexibility and features for optimizing a website for the search engines. By employing various SEO-related plugins, you'll be able to unlock nearly any feature you can think of that will boost search engine rankings.
Conversely, the built-in SEO options on Webflow are incredibly limited. Your only option is to work within the predetermined settings offered by the company.
WordPress gives you complete flexibility in terms of SEO.
5. Webflow vs WordPress: Integrations and Addons
No one website builder could ever possibly do everything for everybody. That's why it's important to be able to extend the abilities of your website builder by utilizing third-party integrations and tools.
WordPress Integrations and Addons
The power of the WordPress platform lies in its plugins. Each plugin is like a separate app for your site. All you do is install the plugin and a new site feature is immediately added.
The tens of thousands of free and premium WordPress plugins cover every range of features you can imagine, including:
SEO features
Backups (like BackupBuddy)
Analytics
Chat functions
Memberships
Social media functionality
Ecommerce
Many, many more
One of the first plugins to download and install is a WordPress security plugin. This will keep your site locked down from hackers that try to steal data or break into your site.
Additionally, WordPress plays well with all of the most popular third-party tools and services you use to help grow your business. If you're looking to add live chat software, an email marketing solution, business phone services, or even a help desk, WordPress will seamlessly integrate with the popular providers.
Webflow Integrations and Addons
Webflow only offers a very limited number of third-party services integrations. Although some integrations may work out-of-box, most will require that you follow a specific tutorial on how to connect with Webflow.
Other integrations could break if you decide to move your site to a different host. As an example, your forms might not work on your new host. This means you'll have to dig into some troubleshooting to find the root of the issue.
Integrations and Add-ons Winner: WordPress
There's no doubt that WordPress takes yet another category of Webflow vs WordPress head-to-head comparison. With its thousands of third-party tools and plugins, WordPress cannot be topped.
Webflow vs WordPress: Which One Is the Best?
In this comparison, WordPress comes out on top of Webflow in every important category of consideration. It offers more:
Flexibility
Design options
ECommerce options
Integrations and addons
And more
And it all comes at a far lower price than a Webflow subscription. With all of these things in mind, it's definitely time to give WordPress a try for your next website build.
Get the bonus content: Getting Started with WordPress
Kathryn Lang believes it is simple, and as an award-winning author and natural-born hopesmith, she shares tips on how to find your why, pursue your purpose, and live a bold, intentional life – always with a dash of twisted encouragement.