Are you looking to create a website but not sure where to start? Look no further than WordPress! With its user-friendly interface and versatile features, WordPress is the perfect platform for building your website. From selecting a web host to choosing a website template, this article will provide you with all the information you need to make the most out of WordPress. Whether you're a beginner or an experienced web developer, WordPress has everything you need to create a stunning and functional website. So why wait? Let's explore the reasons why using WordPress for your website is the right choice.
Flexibility and Customization
Wide variety of themes and plugins
When it comes to building a website, having a wide variety of options for themes and plugins is essential. With WordPress, you have access to thousands of free and premium themes that can be easily customized to fit your brand and design preferences. Whether you are looking for a minimalist and sleek design or a bold and vibrant layout, there is a theme available for every style. Additionally, WordPress offers a vast library of plugins that can enhance the functionality of your website. From contact forms and social media integrations to e-commerce and SEO tools, the possibilities for customization are endless.
Ability to customize design and functionality
One of the standout features of WordPress is its ability to be customized to meet your specific design and functionality requirements. The platform provides a user-friendly interface that allows you to easily modify the appearance of your website. You can customize colors, fonts, layouts, and more without needing any coding skills. In addition to design customization, WordPress also offers a range of powerful features and functionalities that can be tailored to suit your needs. Whether you want to add a live chat feature, an event calendar, or a membership portal, WordPress has the flexibility to accommodate your requirements.
Responsive design options
In today's mobile-driven world, it is crucial to have a website that is responsive and can adapt to different screen sizes. With WordPress, you can choose from a vast selection of responsive themes that ensure your website looks great on desktops, tablets, and smartphones. Responsive design not only improves the user experience but also helps with search engine optimization (SEO) as Google considers mobile-friendliness as a ranking factor. With WordPress, you can rest assured that your website will provide a seamless and visually appealing experience for all visitors, regardless of the device they are using.
Support for multiple languages
With a global audience in mind, WordPress offers support for multiple languages, making it easier to reach and engage with users from different countries and regions. You can easily translate your website's content into various languages using translation plugins or by creating multilingual pages. By making your website accessible to a wider audience, you can significantly expand your reach and potentially attract more customers or readers. WordPress's support for multiple languages is a valuable feature for businesses and individuals looking to connect with a diverse and international audience.
Ease of Use
Intuitive user interface
WordPress prides itself on its user-friendly interface, which makes it accessible to both beginners and experienced users. The dashboard is designed to be intuitive and easy to navigate, allowing you to quickly find and manage the different elements of your website. The user interface is clean, organized, and visually appealing, making it a pleasure to work with. Whether you want to create a new page, publish a blog post, or customize your website's settings, everything can be done with just a few clicks.
No coding skills required
Unlike building a website from scratch or using complex content management systems, WordPress eliminates the need for coding skills. You don't have to be a web developer or have technical expertise to create and manage a stunning website. With its simple and user-friendly editor, you can easily add and edit content, images, videos, and more. WordPress also offers pre-designed themes and customizable templates that make it effortless to create a professional-looking website without writing a single line of code. This accessibility and ease of use make WordPress an excellent choice for beginners and those who want to focus on creating content rather than grappling with complicated technical aspects.
Simple content management
Managing your website's content is a breeze with WordPress's built-in content management system (CMS). From creating new pages to organizing blog posts, WordPress provides a straightforward and efficient platform for content management. You can easily categorize and tag your posts to improve navigation and searchability. Furthermore, WordPress allows you to schedule your content for future publication, enabling you to plan and automate your content strategy. Whether you are running a personal blog or a professional website, WordPress's content management capabilities are designed to streamline your workflows and make content publishing a seamless process.
Easy media integration
WordPress makes it effortless to integrate various types of media into your website. Whether you need to add images, videos, audio files, or documents, the platform supports a wide range of file formats. The media library allows you to upload, organize, and manage your media files in a user-friendly interface. You can easily insert images and videos into your posts or pages, align them as desired, and even add captions or alt text for improved accessibility and SEO. With WordPress, you have full control over your media, enabling you to create rich and engaging content that captivates your audience.
SEO-Friendliness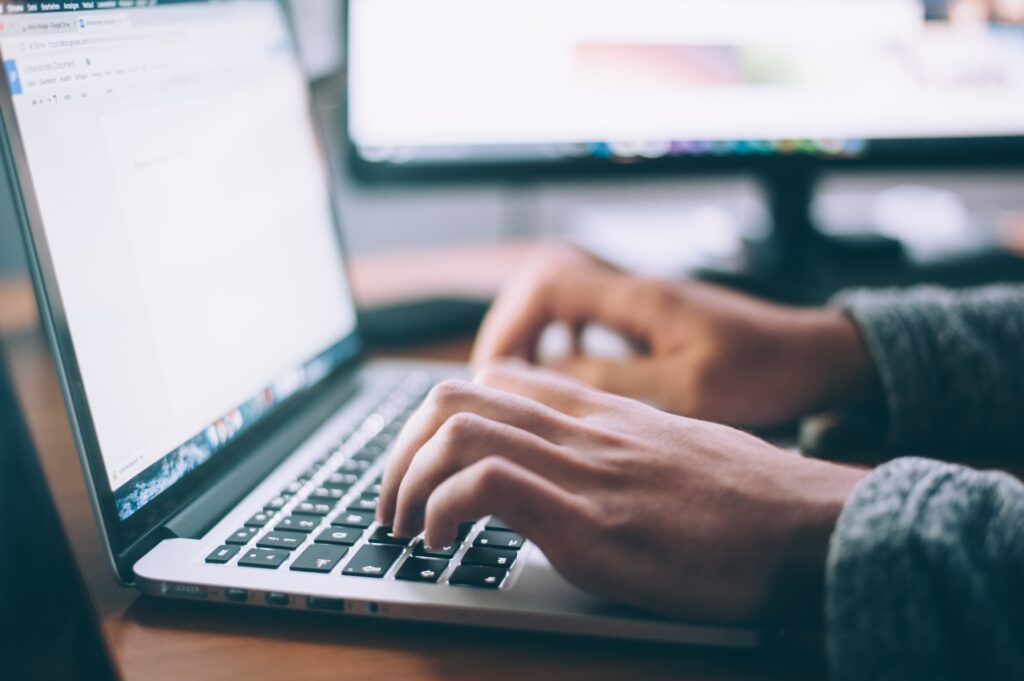 This image is property of images.unsplash.com.

Built-in SEO features
Search engine optimization (SEO) is crucial for improving your website's visibility and attracting organic traffic. WordPress comes with built-in SEO features that allow you to optimize your website without the need for additional plugins or technical knowledge. You can easily customize meta tags such as title tags and meta descriptions, which are essential for search engine rankings. WordPress also generates clean and semantic code, providing a solid foundation for search engine crawlers to understand and index your website content accurately.
SEO plugins available
In addition to the built-in SEO features, WordPress offers a wide range of SEO plugins that can further enhance your website's optimization. These plugins provide additional tools and functionalities to help you improve your search engine rankings. From XML sitemap generation to keyword analysis, there is a plugin available for almost every aspect of SEO. These plugins often come with user-friendly interfaces and offer actionable insights and recommendations to boost your website's visibility in search engine results.
Easy optimization of meta tags
Meta tags play a significant role in SEO by providing search engines with important information about your web pages. WordPress allows you to easily optimize your meta tags, including title tags, meta descriptions, and meta keywords. You can customize these tags for each individual page or post, ensuring that they accurately reflect your content and targeted keywords. Properly optimized meta tags can improve your website's click-through rate in search engine results and help search engines understand the relevance and purpose of your pages.
Clean and optimized code
WordPress's core code is optimized for performance and adheres to best practices in web development. The clean and semantic code structure ensures that search engines can crawl and index your website efficiently. Additionally, WordPress produces HTML markup that complies with web standards, making it easier for search engine bots to understand the structure and hierarchy of your site. By using WordPress as your website platform, you can rest assured that the technical aspects of SEO are taken care of, allowing you to focus on creating high-quality content and implementing effective marketing strategies.
Strong Community Support
Active community of developers and users
WordPress boasts a vibrant and active community of developers and users who contribute to its growth and improvement. This community is passionate about WordPress and is always ready to help and support each other. Whether you have a specific question, encounter a technical issue, or need advice on customization, you can rely on the expertise and knowledge of the WordPress community. Online forums, discussion boards, and social media groups dedicated to WordPress serve as valuable resources where you can connect with like-minded individuals and get assistance from experienced users.
Extensive documentation and forums
WordPress provides extensive documentation, tutorials, and guides that cover various aspects of using the platform. Whether you are a beginner or an advanced user, you can find helpful resources that provide step-by-step instructions and troubleshooting tips. Additionally, WordPress forums are a goldmine of information, offering a space for users to ask questions, share experiences, and provide solutions. With such a vast array of documentation and forums available, you can easily find answers to your queries, learn new techniques, and gain insights into best practices for using WordPress effectively.
Access to helpful tutorials and guides
WordPress tutorials and guides are valuable assets for those who want to deepen their understanding of the platform and unlock its full potential. These resources cover a wide range of topics, from basic website setup to advanced customization and development techniques. Whether you want to learn how to create a blog, optimize your website for SEO, or implement e-commerce functionality, there are tutorials available that cater to different skill levels and interests. With access to helpful tutorials and guides, you can become proficient in WordPress and leverage its features to create a powerful and impactful online presence.
Continuous updates and improvements
WordPress is constantly evolving and improving with regular updates and releases. These updates not only address bugs and security vulnerabilities but also introduce new features and enhancements. By keeping your WordPress installation up to date, you ensure that your website remains secure and benefits from the latest functionalities. Continuous updates and improvements are a testament to the dedication and commitment of the WordPress team and the community. With WordPress, you can be confident that your website will stay up to date with the latest industry standards and technology advancements.
Security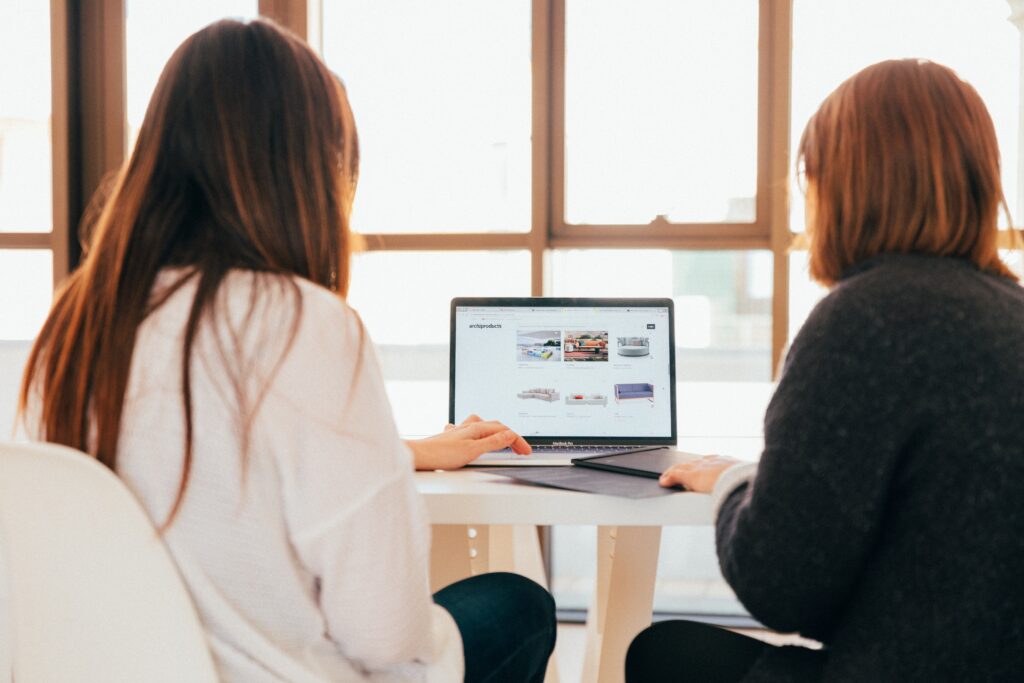 This image is property of images.unsplash.com.
Constant security updates
WordPress takes security seriously and prioritizes the protection of its users and their websites. The platform regularly releases security updates that address any vulnerabilities or weaknesses. By keeping your WordPress installation, themes, and plugins up to date, you can ensure that your website is protected against potential security threats. WordPress's commitment to security means that you can have peace of mind, knowing that your website is being safeguarded, allowing you to focus on your content and business goals.
Secure user roles and permissions
WordPress offers a robust user management system that allows you to control access to your website. You can assign different user roles and permissions to individuals based on their responsibilities and level of access required. This granular control ensures that sensitive areas of your website, such as the back-end administration, are only accessible to authorized personnel. By defining user roles and permissions, you can prevent unauthorized access, minimize the risk of data breaches, and maintain the integrity of your website.
Option for two-factor authentication
To provide an additional layer of security, WordPress offers the option for two-factor authentication (2FA). Two-factor authentication adds an extra step to the login process, requiring users to verify their identity using a second factor, such as a unique code sent to their mobile device. This additional authentication step makes it significantly more difficult for unauthorized users to gain access to your website. By enabling 2FA, you can enhance the security of your WordPress login and protect your website from potential brute force attacks or unauthorized access attempts.
Availability of security plugins
In addition to the built-in security features, WordPress offers a wide range of security plugins that further strengthen your website's defenses. These plugins provide functionalities such as malware scanning, firewall protection, login security, and IP blocking. By installing and configuring security plugins, you can fortify your website and ensure that it remains resilient against hacking attempts and malicious activities. WordPress's availability of security plugins offers flexibility and scalability in securing your website, allowing you to choose the level of protection that suits your specific needs.
Scalability
Suitable for both small and large websites
WordPress is an excellent choice for websites of all sizes, from small personal blogs to large-scale enterprise websites. The platform is designed to be scalable, allowing your website to grow alongside your business or online presence. Whether you have a few pages or thousands of posts, WordPress can handle the demands of both small-scale and high-traffic websites. With its robust infrastructure and architecture, WordPress ensures that your website remains fast, reliable, and responsive, regardless of its size or complexity.
Ability to handle high traffic
WordPress is well-equipped to handle websites that experience high volumes of traffic. The platform boasts built-in caching mechanisms, which improve the loading speed of your website and reduce the strain on server resources. Additionally, WordPress benefits from widespread implementation and industry-recognized hosting providers that offer optimized server configurations and scalable infrastructure. These factors contribute to the smooth performance of your website even during peak traffic periods, ensuring that visitors can access your content without encountering slowdowns or downtime.
Opportunity for future expansion and growth
As businesses and online projects evolve, there might be a need to expand and introduce new features or functionalities to your website. WordPress is designed with growth in mind, offering a wide range of plugins, themes, and customization options that allow you to extend and enhance your website's capabilities. Whether you want to add an online store, launch a membership site, or integrate advanced analytics tools, WordPress provides the flexibility and scalability to accommodate your future needs. The platform empowers you to evolve and grow your online presence with ease, without having to redesign or migrate to a different system.
No limitations on the number of pages or posts
With WordPress, there are no limitations on the number of pages or posts you can create on your website. Whether you have a small blog, an extensive portfolio, or a content-rich magazine, you can create and manage as many pages and posts as you need. Whether you have 10 or 10,000 pages, WordPress handles the organization and navigation of your content seamlessly. This unlimited scalability ensures that you can publish and grow your website without restrictions and without compromising on the overall user experience or website performance.
Cost-Effectiveness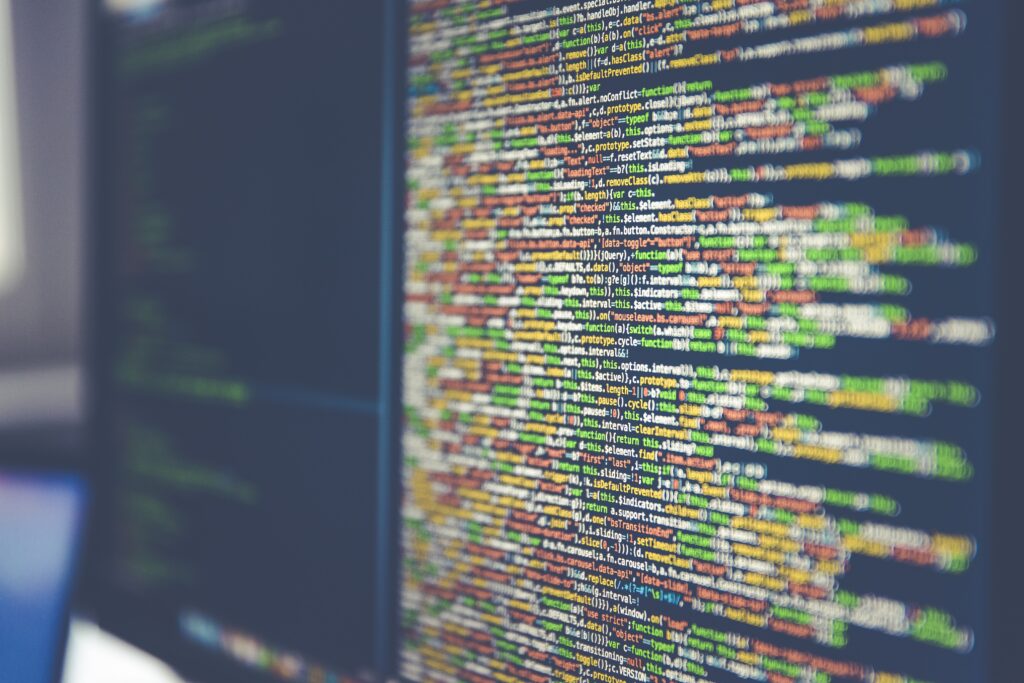 This image is property of images.unsplash.com.
Free and open-source software
One of the biggest advantages of WordPress is that it is free and open-source software. This means that you can download, install, and use WordPress without any licensing fees. The open-source nature of WordPress also means that you have access to its source code, allowing you to modify and customize the software to suit your specific needs. This cost-effectiveness makes WordPress an attractive option for individuals and businesses who want to create a professional website without breaking the bank.
Affordable hosting options
While WordPress itself is free, you will need to invest in web hosting to make your website accessible on the internet. However, the good news is that there are numerous affordable web hosting options available that are specifically optimized for WordPress. These hosting providers offer competitive pricing plans that cater to different budgets and requirements. Whether you are just starting out or have an established online presence, you can find a hosting plan that offers reliable performance, security, and scalability at an affordable price.
Reduces development and maintenance costs
Using WordPress significantly reduces development and maintenance costs compared to building a custom website from scratch or using a proprietary CMS. With WordPress, you can leverage pre-designed themes and templates, which eliminate the need to hire a web designer or developer for a custom design. Additionally, WordPress's user-friendly CMS allows you to manage and update your website's content without relying on technical assistance, saving you ongoing maintenance costs. The reduced development and maintenance costs associated with WordPress make it a cost-effective solution for individuals and businesses of all sizes.
Integration with various third-party services
WordPress seamlessly integrates with a wide range of third-party services, allowing you to enhance the functionality and capabilities of your website. From email marketing platforms and social media integration to payment gateways and analytics tools, WordPress offers numerous plugins and extensions that enable you to integrate with popular services. These integrations not only streamline your workflows but also provide opportunities for automation, data analysis, and customer engagement. By leveraging the power of WordPress and its compatibility with third-party services, you can optimize your website's performance and achieve more significant results.
E-commerce Capabilities
WooCommerce integration for online stores
If you plan to sell products or services online, WordPress offers seamless integration with WooCommerce, one of the most popular e-commerce plugins. WooCommerce transforms your WordPress website into a robust online store, providing features such as product management, inventory tracking, order processing, and secure payment gateways. Whether you are running a small boutique or a large-scale online marketplace, WooCommerce offers the flexibility and scalability to meet your e-commerce needs. With its intuitive interface and extensive plugin ecosystem, WooCommerce makes it easy for you to set up and manage your online store without any coding knowledge.
Support for secure payment gateways
Security is paramount when it comes to online transactions, and WordPress recognizes the importance of offering secure payment gateway options for e-commerce websites. With plugins and integrations, you can easily connect your WordPress website to trusted payment gateways such as PayPal, Stripe, and Authorize.net. These payment gateways provide secure and encrypted payment processing, protecting your customers' sensitive information. Additionally, WordPress allows you to configure various payment options such as credit cards, digital wallets, and bank transfers, giving your customers a convenient and secure buying experience.
Inventory management and order tracking
Efficient inventory management and order tracking are critical for running a successful e-commerce website. WordPress, along with e-commerce plugins like WooCommerce, provides comprehensive inventory management capabilities. You can easily track stock levels, set up product variations, and receive notifications when stock runs low. Additionally, you can generate detailed reports and analytics to gain insights into your sales performance and inventory turnover. With WordPress's inventory management and order tracking features, you can streamline your e-commerce operations, reduce errors, and improve customer satisfaction.
Product showcase and sales features
WordPress offers a range of product showcase and sales features that enable you to present your products or services in an attractive and engaging manner. Whether you are selling physical goods, digital downloads, or online courses, WordPress provides you with the tools to create compelling product pages, complete with images, descriptions, pricing information, and customer reviews. Additionally, you can offer sales promotions, discounts, and special offers to incentivize purchases and increase conversions. With WordPress's e-commerce capabilities, you have the flexibility to create a visually appealing online store that drives sales and supports your business growth.
Mobile Responsiveness
Mobile-friendly design options
In today's mobile-first era, having a mobile-friendly website is no longer a luxury; it is a necessity. WordPress offers a wide range of mobile-friendly design options, ensuring that your website looks great and functions seamlessly on different devices and screen sizes. Whether your visitors are accessing your website on a smartphone, tablet, or desktop, the responsive design ensures that the layout and content adapt accordingly. This mobile responsiveness not only improves the user experience but also plays a crucial role in SEO, as search engines prioritize mobile-friendly websites in their rankings.
Responsive themes and templates
WordPress's extensive library of responsive themes and templates makes it easy to create a website that is optimized for mobile devices. These themes are designed with a fluid grid system and flexible layouts, allowing your website to automatically adjust to fit various screen sizes. With responsive themes, you don't have to worry about separately creating a mobile version of your website. The responsive design ensures that your website maintains its aesthetic appeal and usability, regardless of the device your visitors are using.
Optimized user experience on different devices
User experience (UX) is a top priority when it comes to designing a website, and WordPress recognizes the significance of providing an optimized experience across devices. With its mobile responsiveness and flexible design options, WordPress ensures that your visitors have a smooth and consistent user experience, regardless of where they access your website. By using responsive themes and incorporating best practices in UX design, such as easy navigation, fast loading times, and optimized content layout, you can create a positive and engaging user experience for your visitors, regardless of their device.
Compatibility with mobile plugins
WordPress's compatibility with mobile plugins further enhances its mobile responsiveness and extends its functionality for mobile users. These plugins provide additional features and customization options, enabling you to fine-tune your website's behavior and appearance on mobile devices. From mobile-specific menus and touch-friendly galleries to accelerated mobile pages (AMP) and push notifications, these plugins offer various ways to optimize your website for mobile users. By utilizing mobile plugins, you can tailor your website's mobile experience and leverage the unique capabilities and functionalities of smartphones and tablets.
Content Management
User-friendly post editor
One of the key strengths of WordPress is its user-friendly post editor, which makes creating and editing content a seamless process. The post editor provides a clean and intuitive interface, with formatting tools that allow you to style your content without the need for complex coding. You can easily add headings, format text, insert images and videos, and apply basic HTML tags, all within the user-friendly editor. The post editor's simplicity and ease of use contribute to a efficient content creation and management workflow.
Categorization and tagging options
WordPress offers powerful categorization and tagging options that help you organize and classify your content effectively. You can create categories and tags that best represent the topics and themes covered in your website. Categorizing your content allows visitors to navigate your website more easily and find related articles or posts. Tags, on the other hand, provide additional descriptive keywords that further classify your content. By properly categorizing and tagging your content, you enhance its discoverability and improve user navigation, resulting in a better overall user experience.
Scheduled publishing and draft saving
With WordPress, you can plan and schedule your content publication in advance. The platform allows you to set future publication dates and times for your posts, ensuring that your content is released to your audience at the right moment. This scheduling feature is particularly useful when you want to maintain a regular content publishing schedule or coordinate your posts with specific events or campaigns. Additionally, WordPress automatically saves your drafts as you edit, providing a safety net in case of unexpected interruptions or browser crashes. Your work is always protected, enabling you to resume editing exactly where you left off.
Easy management of media files
WordPress's media management capabilities make it simple and effortless to manage and organize your images, videos, and other media files. The media library provides a centralized location where you can upload, sort, and search for media files. You can easily insert images and videos into your posts or pages, and even edit or crop them right within the WordPress interface. WordPress also generates different image sizes, allowing you to select the appropriate size for different purposes, such as thumbnails and featured images. With WordPress's intuitive media management, you can stay organized and find the right media files quickly, improving your overall content management workflow.